After spent time on PCB design, where I tried to combine different device nodes at the same time using this PCB as prototype board. On it I can control and read any devices module separately. All output and control pins traced to connector headers for future operations.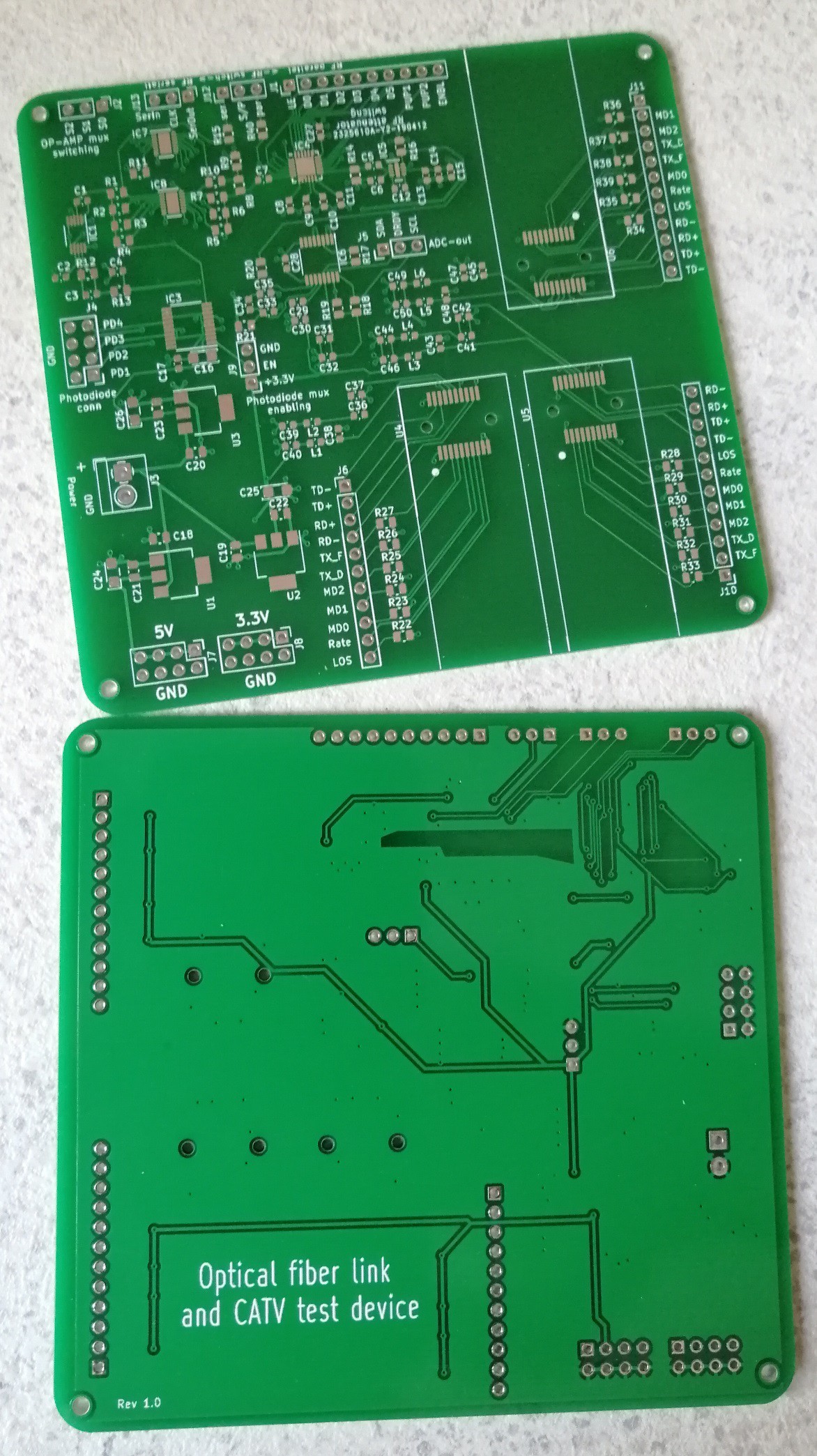 So the device board spitted by the blocks: 
Photodiode MUX,
OPamp witch two muxes for variable gain control,
RF variable attenuation with RF Log detector,
ADC,
Three ports for SFP modules.
Of course for ease soldering with PCBs I order stencil :)
Next step will be.... 
Yes! Soldering :)