This is first part of my soldering log.
With starting of this project I also decide to try my first time soldering stencils (it is necessary to gain experience). As You saw before I already get my order with PCB's and stencil.
For solder paste I ordered from Chip Quick "Thermally Stable Solder Paste No-Clean Sn63/Pb37 T4 (50g jar)" P/N:TS391AX50 with Revolutionary Formula: No Refrigeration Required! 
Here preparing for soldering photo log with some comments:
1. Unpacking stencil and preparing pcb:
Stencil was packed two sides in hard board and the holes on both sides are sealed with a film so can't get there.
2. I use same hard board and other pcb's for central board holding:
This was same and my other project pcb's.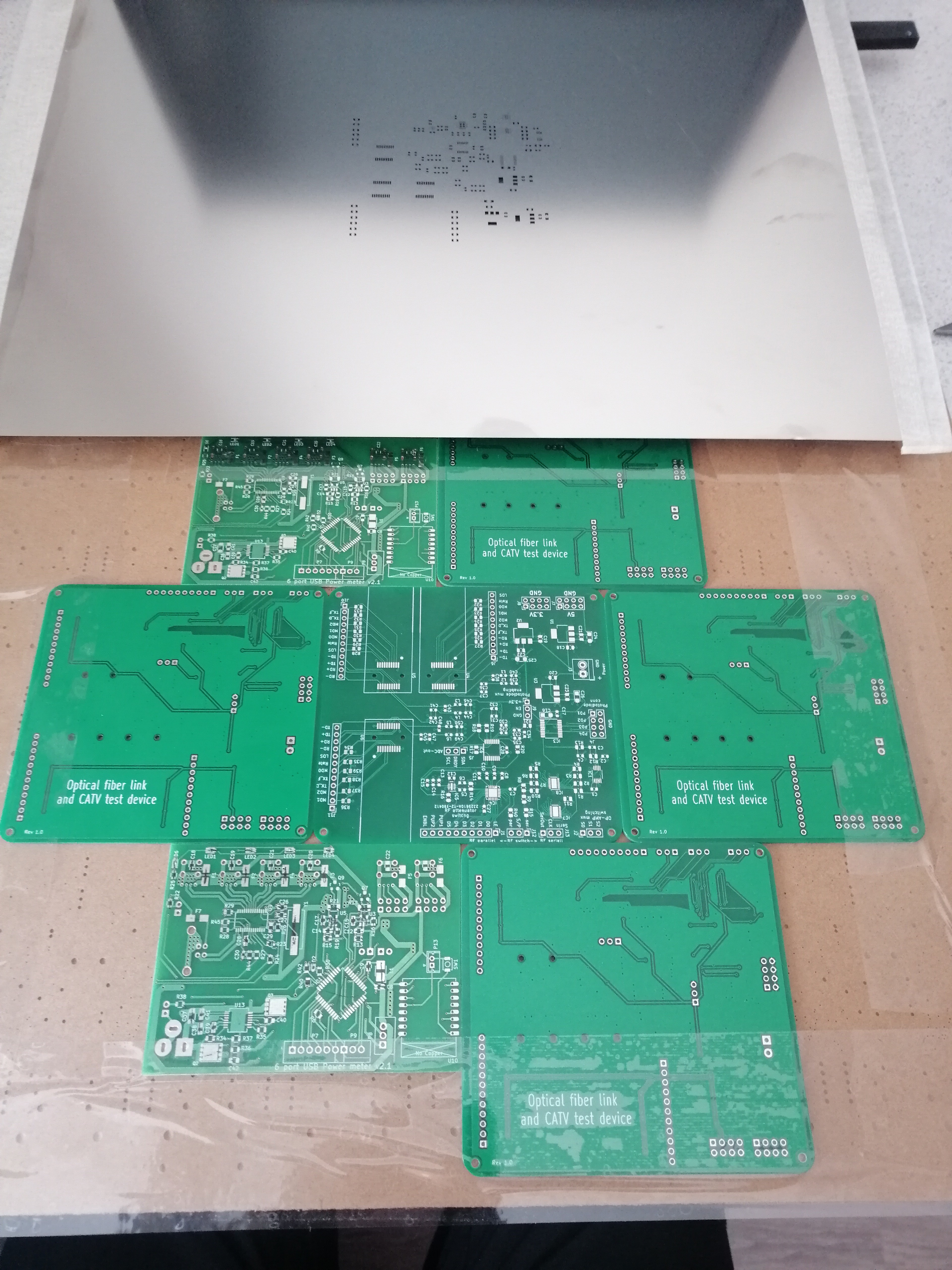 3. Next is centring and fixing stencil:
Stencil is placed and fixed. Get it correct only at second attempt. On the photo You can only see big alighting places, but trust my the smallest also are aligned :)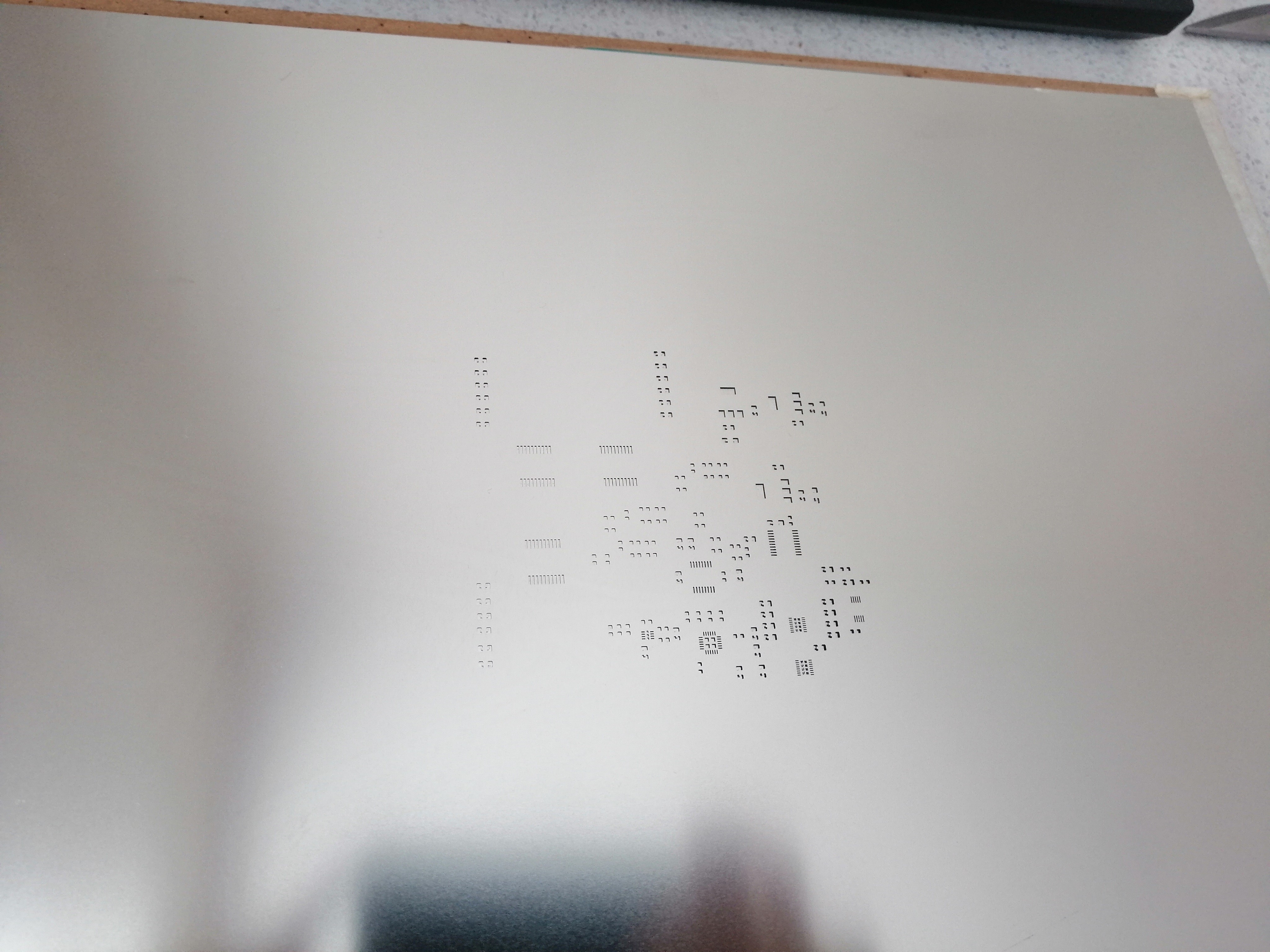 4. Preparing and applying solder paste:
Stencil fixed, solder paste ready for spread...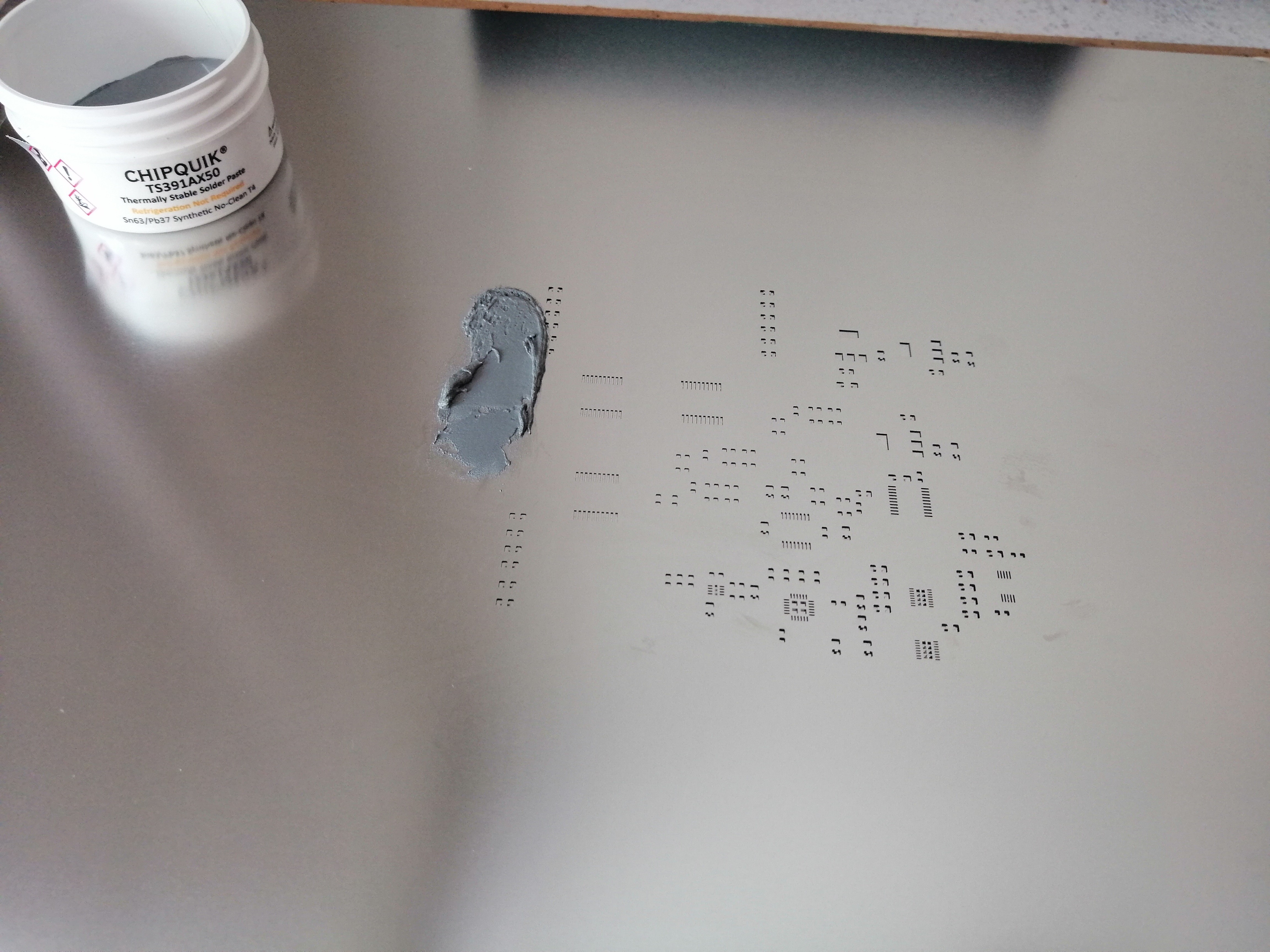 5. Solder paste spreading:
Paste spreading (I use some plastic card) from one side to other and back...
6. Next need to clean out remaining paste:
With same plastic card I clean put remaining solder paste...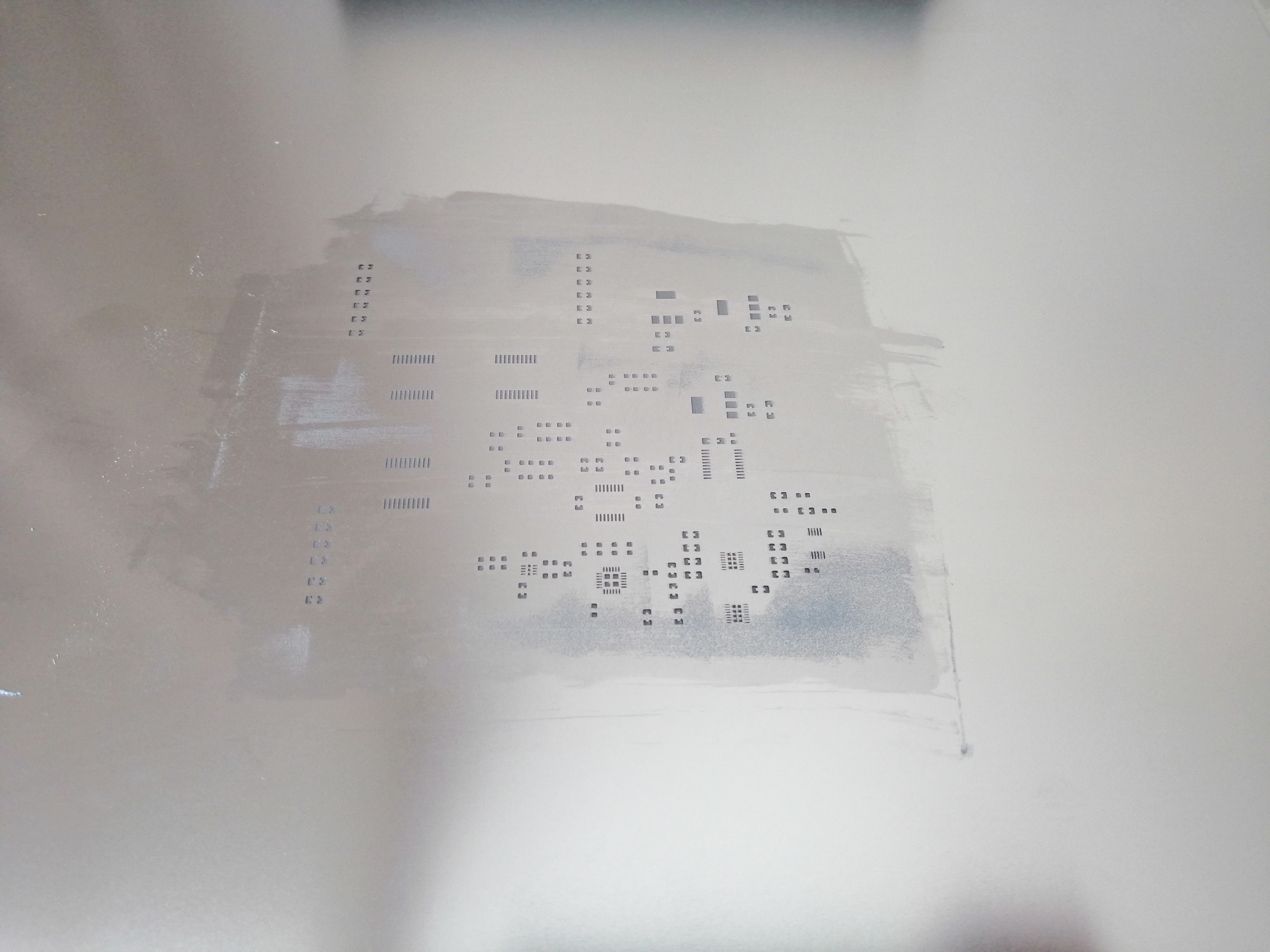 Conclusion:
Working with stencil it's pretty simple steps, and where you need, depending on Your design component pitch and pin sizes, select right solder paste powder size and as hobbyist (my opinion) better select No-clean paste for fastest forking :)
AND accurate align and fix stencil over the board, and after accurate removing stencil from the board.
At my log Part 2 You'll see how goes my soldering, and what's was wrong with the plan :(