Looking back at my previous log (It's soldering time... Part 2. Step by step log.) You remember what I have some problem with wrong footprint? Yeahh :( 
The solutions is my soldering skill testing :) But I just have some cheap chinese soldering iron with bold (2mm) tip. And part led pitch are 0.5mm. This is a real challenge to my skills.
After hours of soldering finally I get this: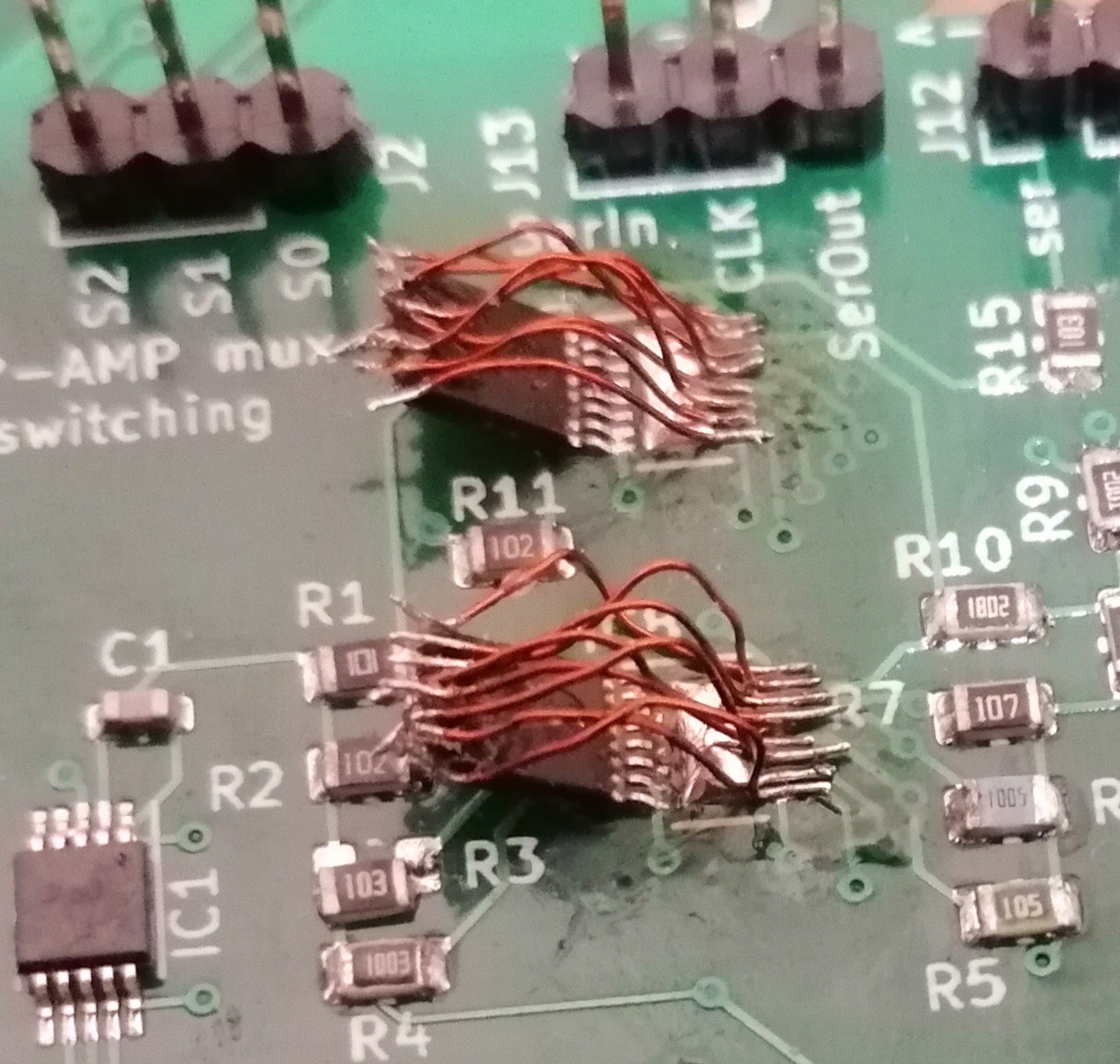 Not so pretty as I would like, but there are no shorts and, I hope, it will work.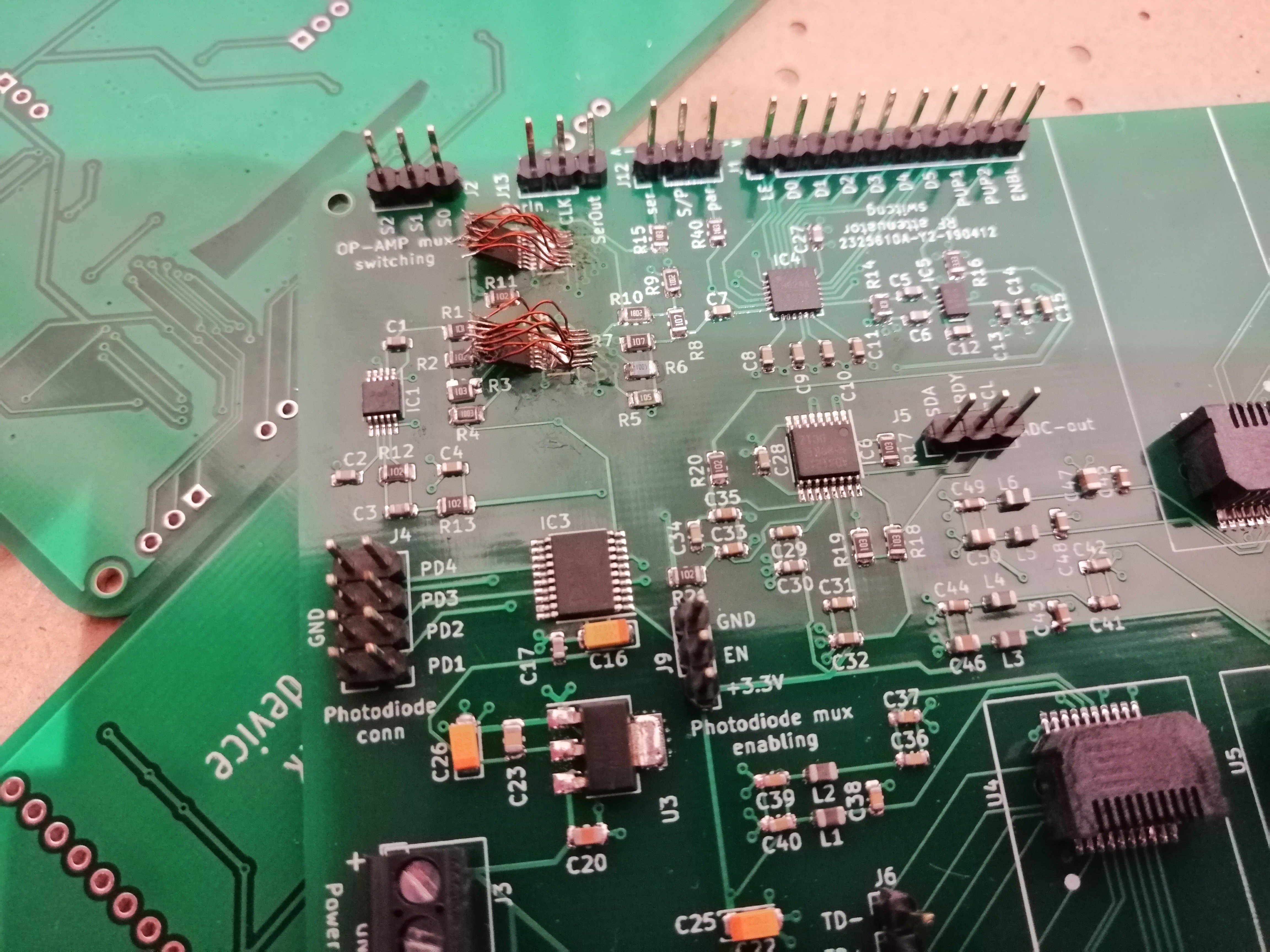 Let's start testing ...