After hacking my board (after i make mistake with footprint It's soldering time... Part 3. Final step.) I started testing and modifying software writed by @oakkar7 (GitHub link) for my needs.
At firs time I get almost all needed information from SFP module.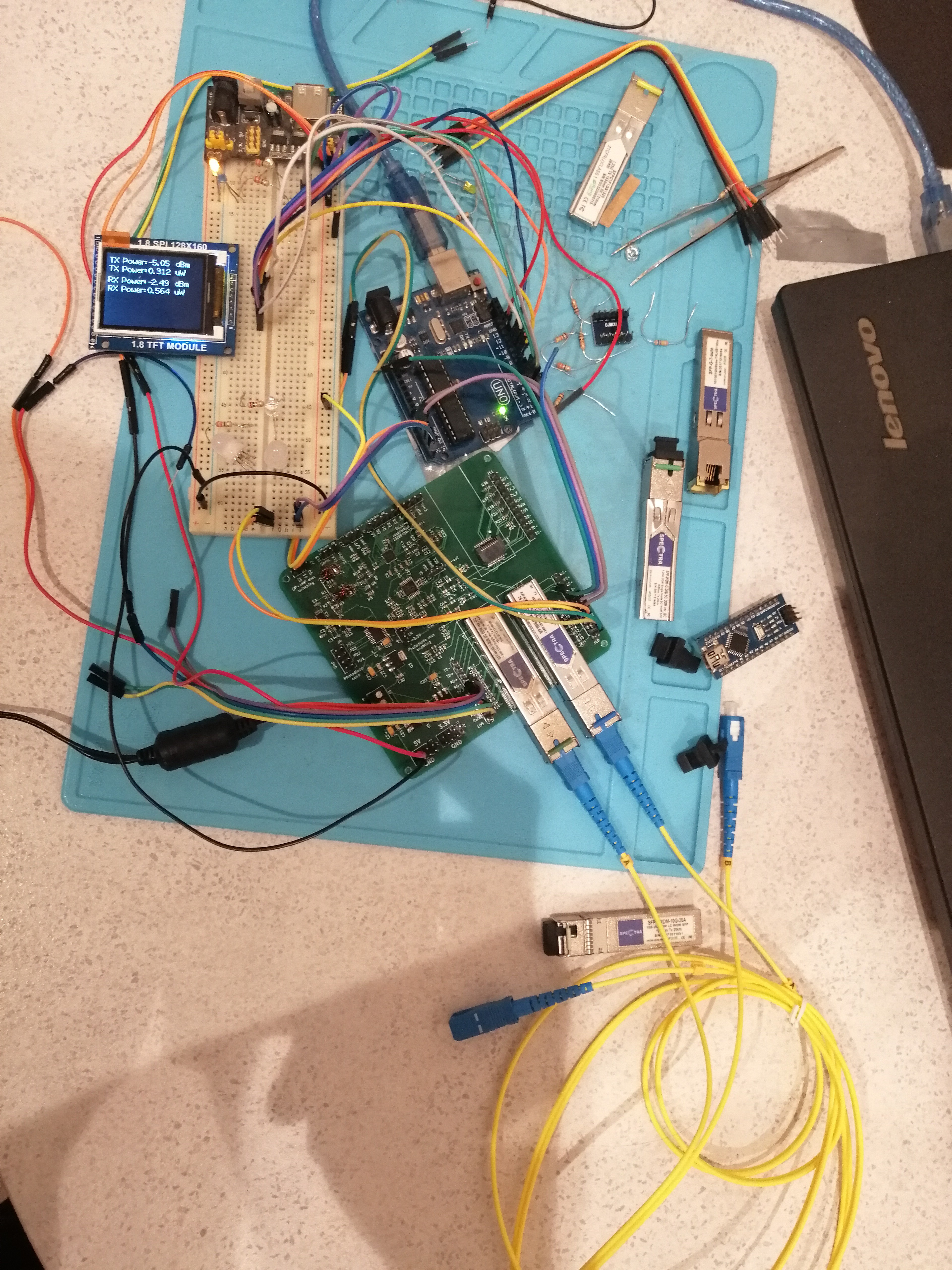 This are: TX and RX power, temperature, voltage, transceiver wavelength, active link status.
On the right upper corner located 100Mbp/s media converter (D-link DMS-920R) with TX 1310nm/ RX 1550nm. It's connected to the SFP, located on my device board. SFP with TX 1550nm/ RX 1310nm.
Display currently shows information readed from SFP DDM interface (on this photo I didn't indicate SFP module wavelength).
LED (on the left side) indicate SFP receiver status.