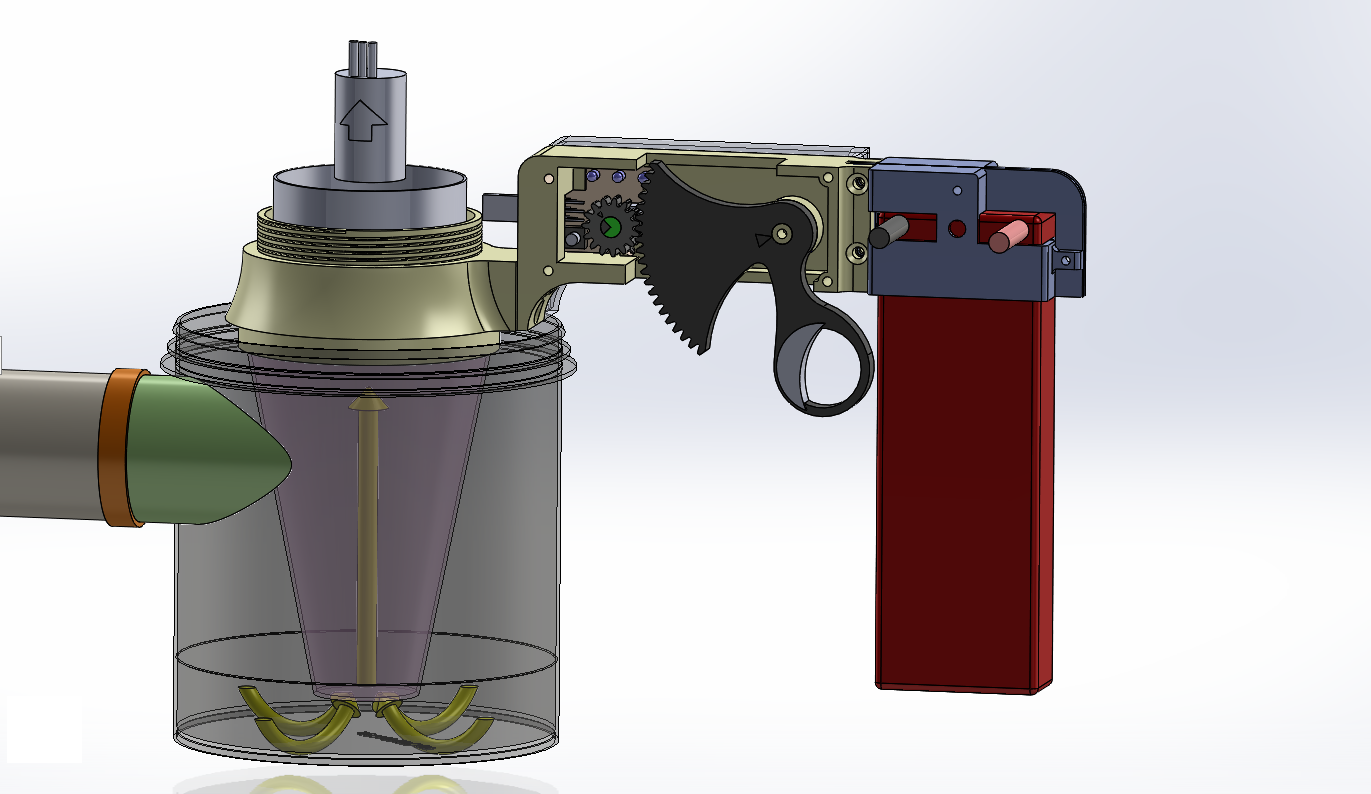 This picture shows the design that I made for the first iteration. Some prior decisions were made before starting to sketch:
Custom parts should be 3D printable at home; they should be as compact as possible, so 3D printing of the parts does not take days to make them.
The LIPO battery will be also the handle of the vacuum cleaner. A 2 part bracket will keep it connected to the main body.
The battery must be easily taken out of the system, if necessary, and must be rechargeable without taking it out.
A standard servo tester will be used. It is normally contrlled by rotating a trimmer. A gear-based system will be designed to control it with one hand, pulling a trigger.
Air intake system has to be modular.