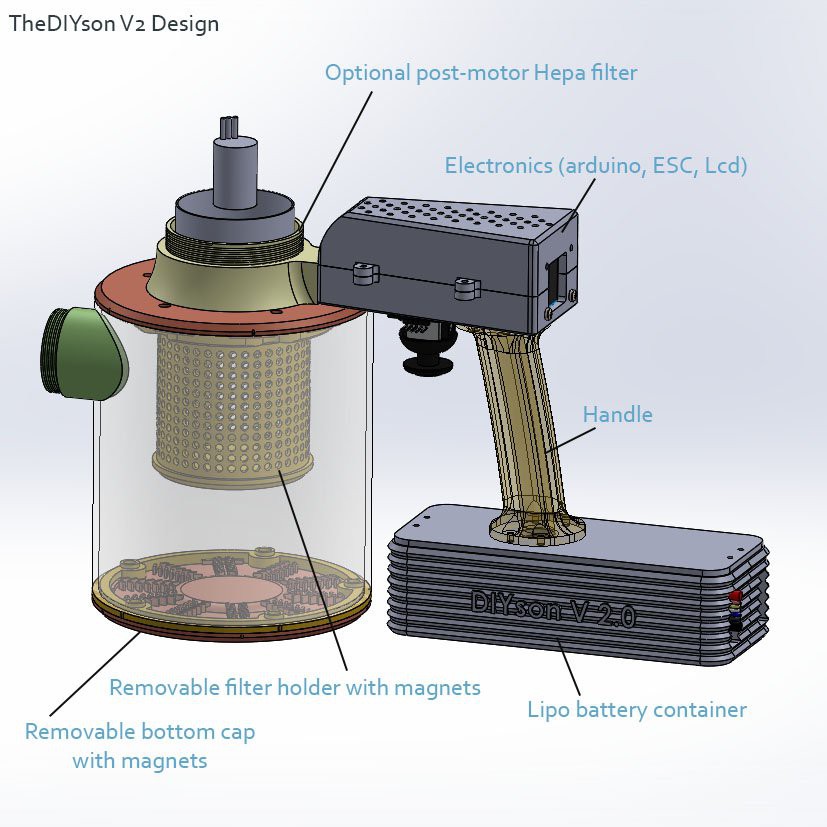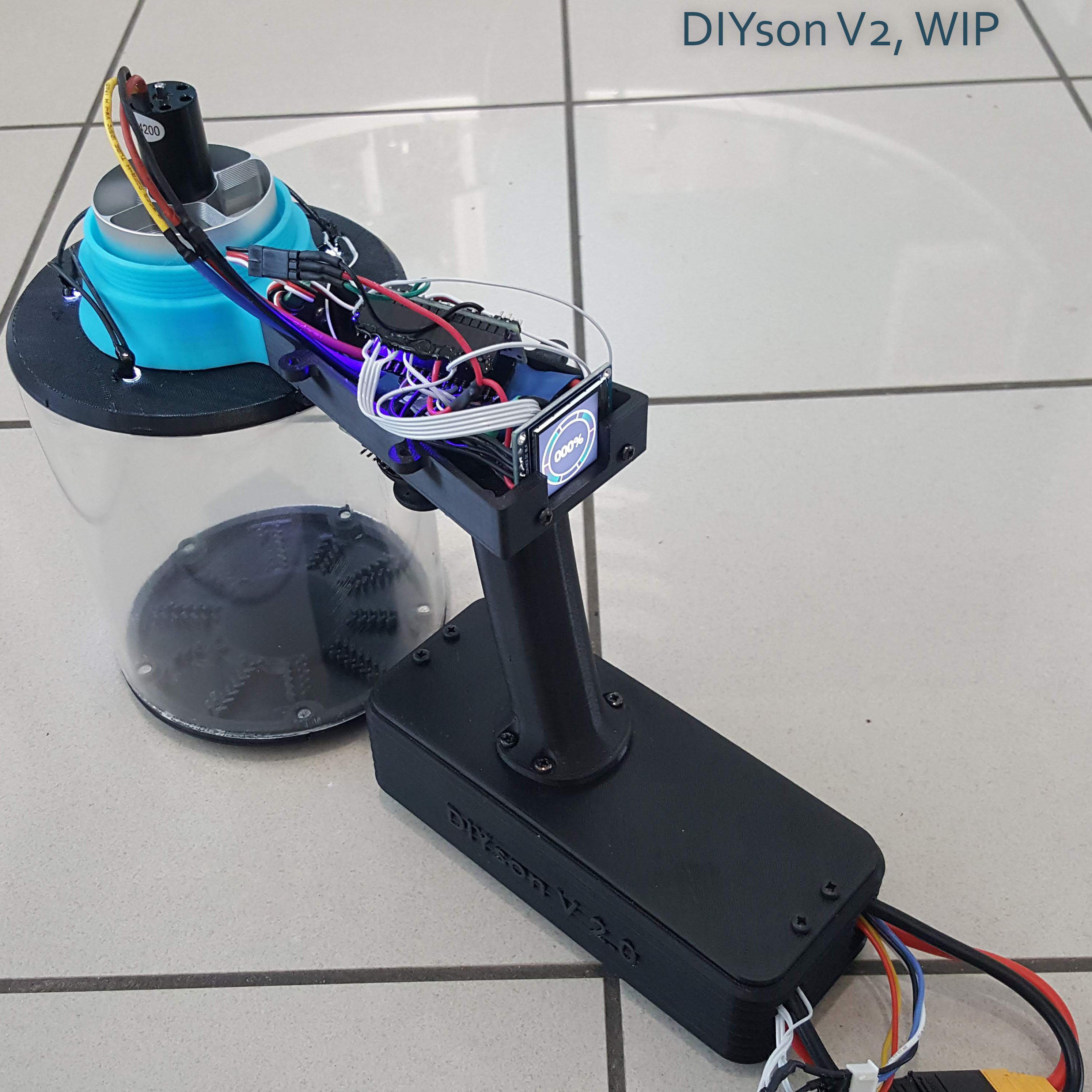 I finished the design for the DIYson V2. The old one will be still available, so you can decide to build the V1 (simpler, cheaper) or the new V2. Cost is slightly higher (better battery, added electronics, some components like the plexiglass tube) but you will have the new improved version.
Main updates from V1 to V2:
4 Cell battery instead of 2 Cells. Fan power is now almost double.
LCD display showing the current fan power and charge of the 4 cells of the battery.
Analog joystic for fan control. Joystick has 2 axis and button so in the future a more complex interface can be designed.
Arduino for ESC control, showing charge of the battery.
Battery is now encased, more protected.
Transparent container for dust, illuminated by leds, with bottom cap removable, held by magnets.
Inner filter part is also held by magnets.
The new design is now being assembled.