Using available materials, I'm preparing for the first "pretty quick charge" test.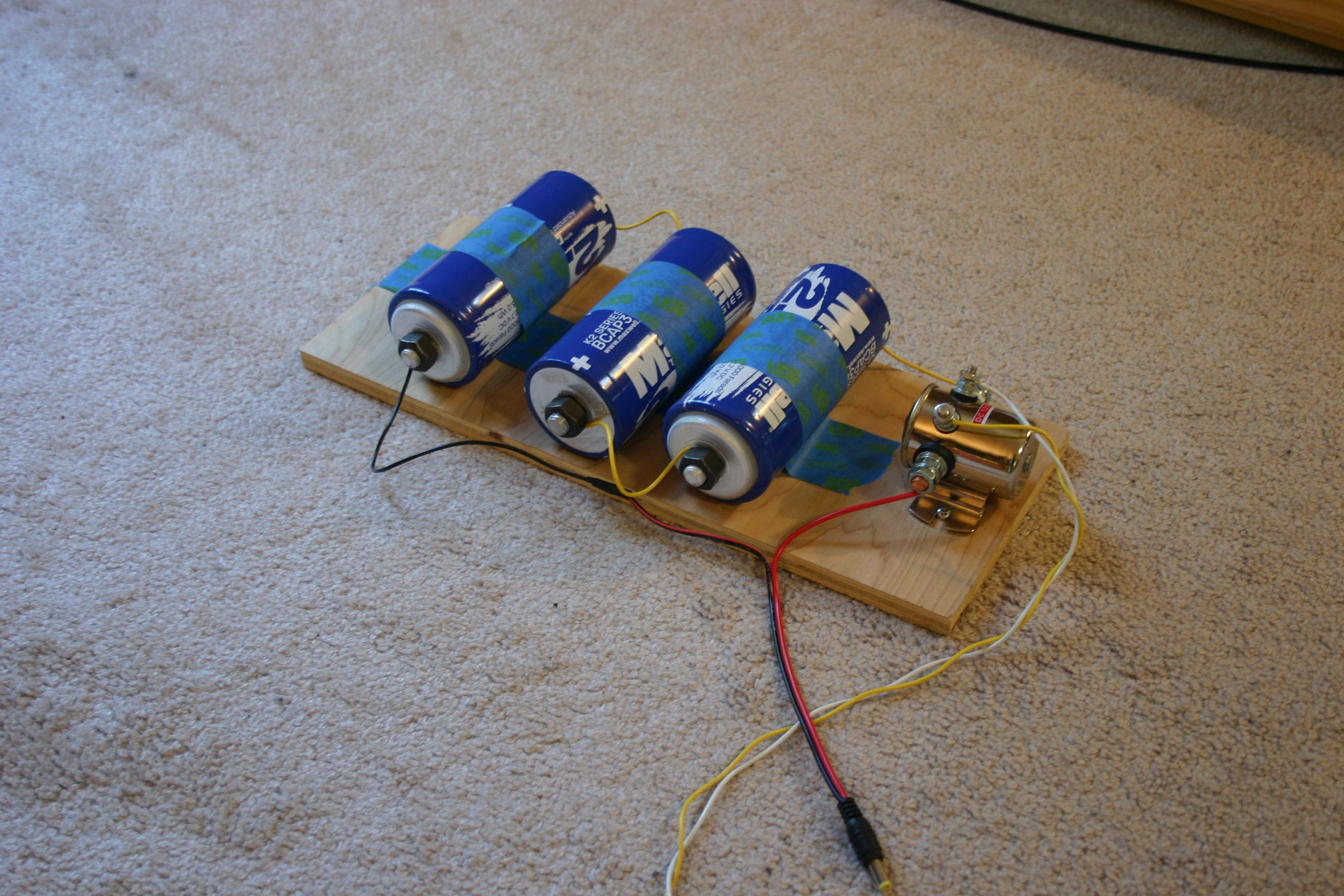 Using painter's tape to secure the 3000 farad capacitors to scrap plywood, I wired in an automobile starter solenoid (rated for about 300 amps). 
I plan to stand about 15 feet away (and operate the entire setup on concrete) when I connect "9000 charged farads to 1000 depleted farads." It should be interesting and will probably occur Monday, May 20.