Test the display with a Raspberry Pi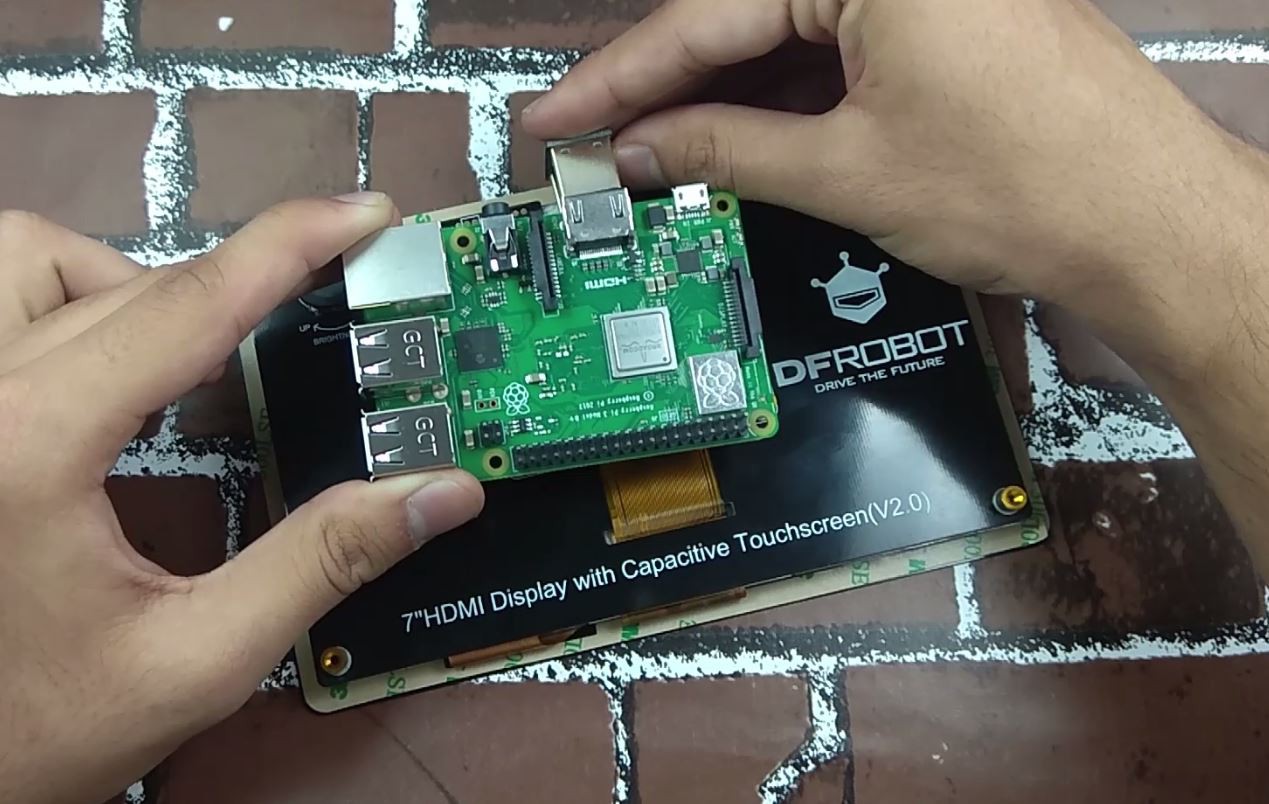 So there are 4 mounting holes for the Raspberry Pi on the back of the display.
Just place the Pi on those holes using screws and standoffs provided with the display.
Once you've securely fixed the Pi to the Display, now using the HDMI connector provided with the display connect the HDMI port of the display to the Raspberry Pi.
This should be enough for using just the display. To use the touch you need to connect a USB cable from the Pi to the micro USB port on the Display.