I did end up populating one of the boards the other night and for the most part things went pretty smoothly. I'm please to say the #SOICbite Programming/Debug Connector Footprint worked brilliantly and will keep moving forward with it on this board, even if (likely) another revision is required. I even managed to have the clip on and all the wires connected on the first try! Flashed the ESP32 on the first try! I used my #ESProgrammer, which is showing all sorts of problems of it's own but is working...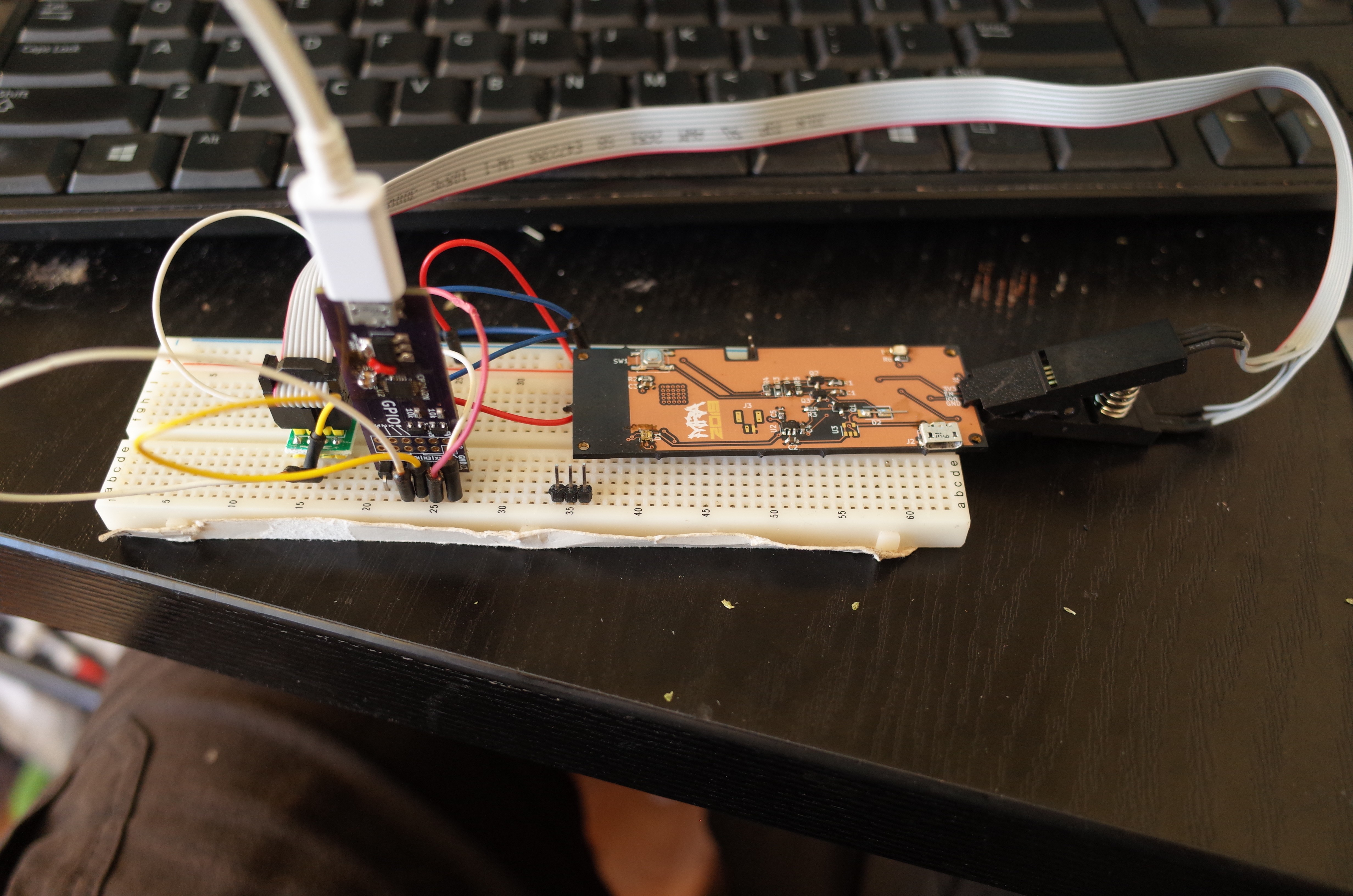 So... onto the problems... First is a problem in selection for the SOICBite. The way I was thinking about this was, it's a programming interface, break out the things the ESP32 needs. The EN/IO0, TX/RX, 3.3V and Ground. This made flashing easy but, also that I could not test major parts of the board. I have a couple major power nets, VIN for example, is the combination of VBAT and VBUS (USB), switched by a P-Chan FET. The problems start with the fact I cannot test that part of the circuit.
What's worse is because I'm supplying 3.3V externally, testing the soft power switch has become increasingly difficult do to by the fact I have no idea what going on when I apply voltage to the AP2112 EN pin while there is already 3.3V on the output pin. In the little testing I've done so far, it does even appear power is flowing backward through the regulator. I've worked around this issue by not connecting the programmers 3.3V and connecting the USB cable for main power.