The first step is to figure out what makes the boot dryer tick. Here's a photo of it taken all apart. Visible is the squirrel-cage (plastic) fan, timer switch to the left, and heater assembly at the bottom. The dark grey rectangular piece on the right is the front panel that normally houses the timer switch and a toggle switch for the heater.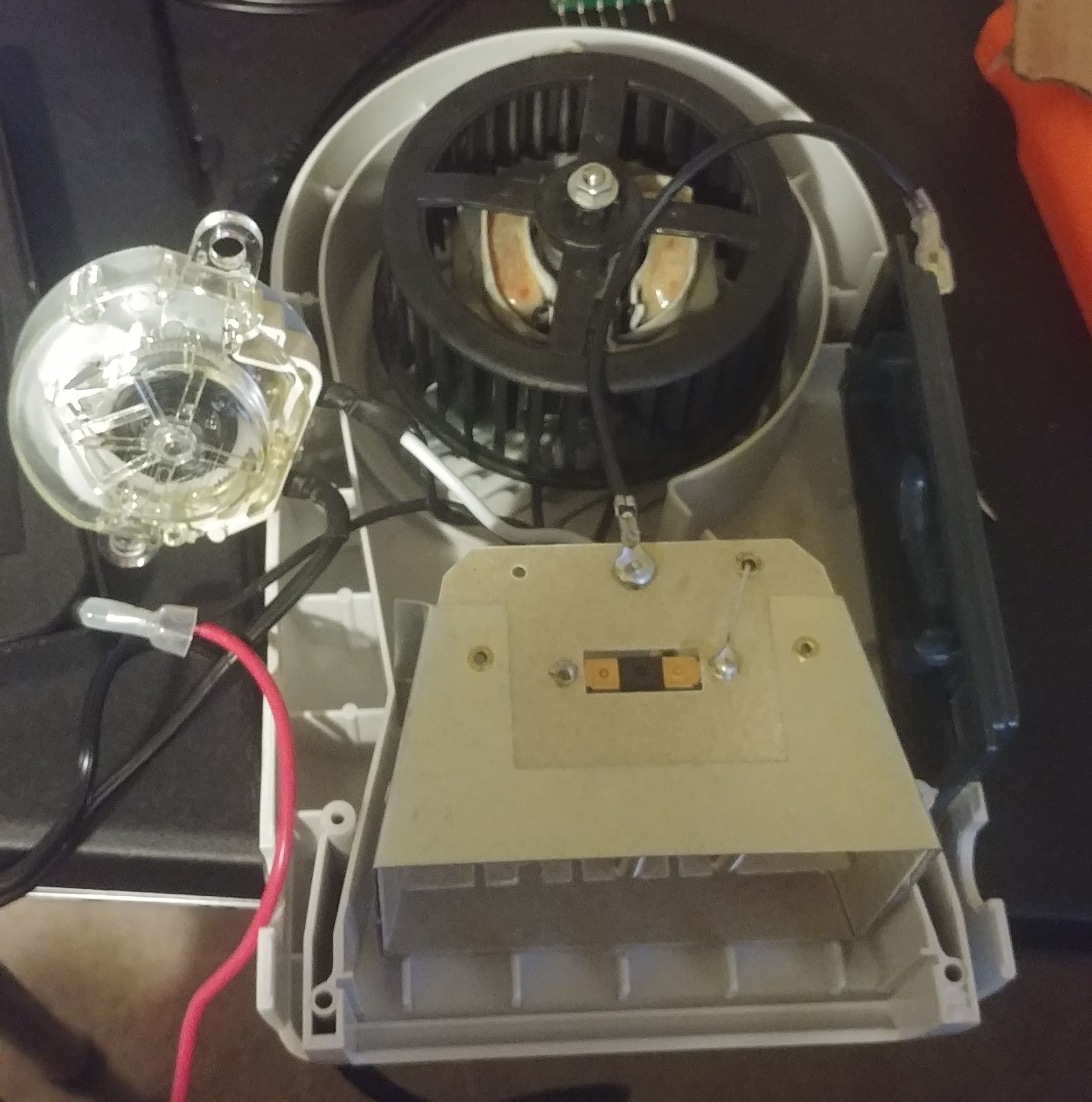 Shown below is a rather crude drawing of the circuit. The timer switch is a timer dial that can be set up to 3 hours. The heater switch is a simple toggle on the front panel of the unit.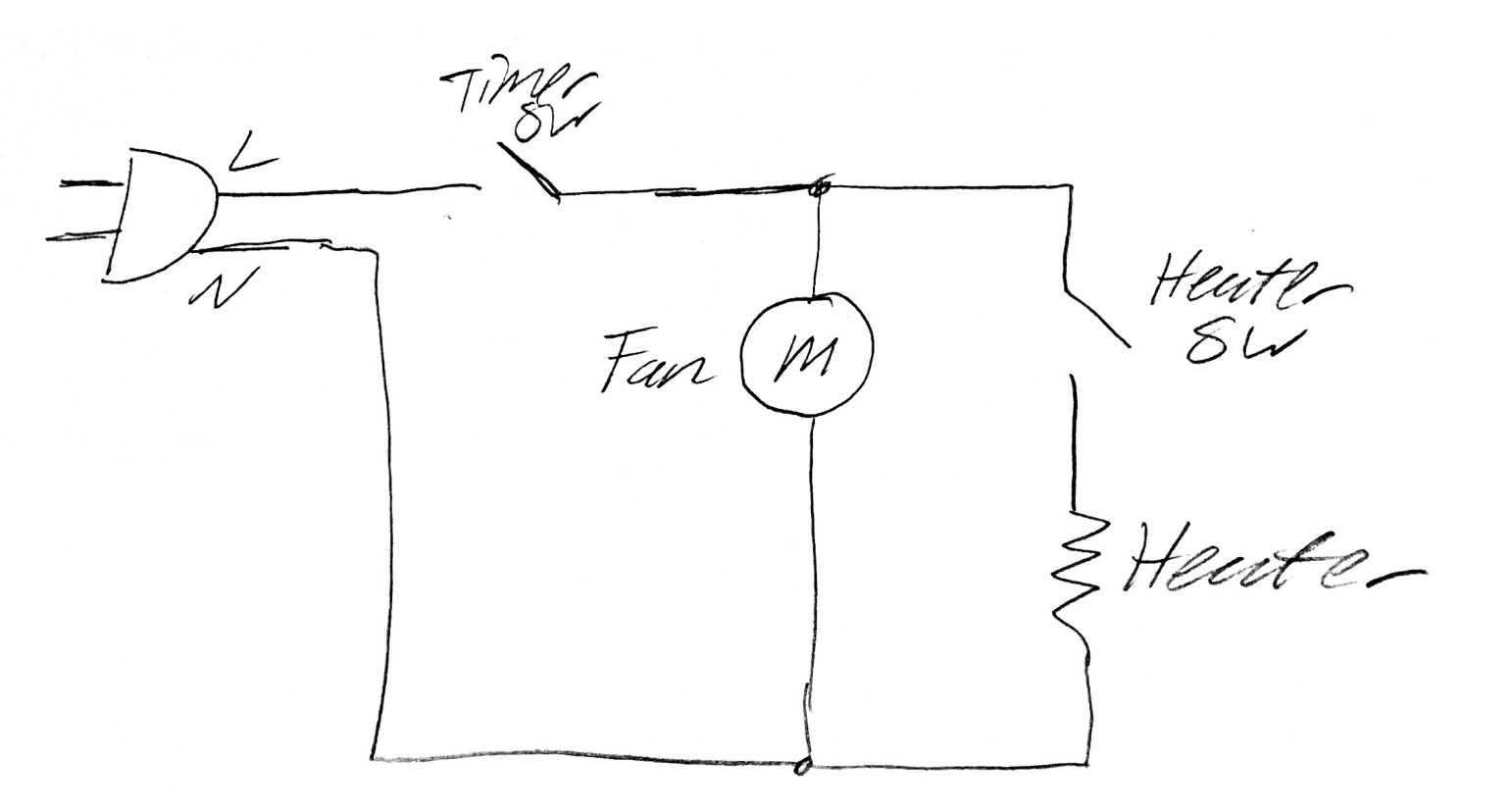 So basically, our circuit will simply bypass these switches and use relays to switch the fan and heater individually.