In Februari 2019 I designed revision 2.
I changed following specifications
use cheap ($0.50) 1F 2.7V supercapacitor from Aliexpress or ebay
make a slot in the PCB to embed the supercapacitor
use a cheap  ($0.40) solar panel form Aliexpress, make two solder holes in the PCB 
few holes for hanging or mounting the board
different PCB color
PCB with rounded edges
simplify schematic, remove the configuration resistors from revision 1 and use only the 1.8V output, use only one LED
remove the LED series capacitor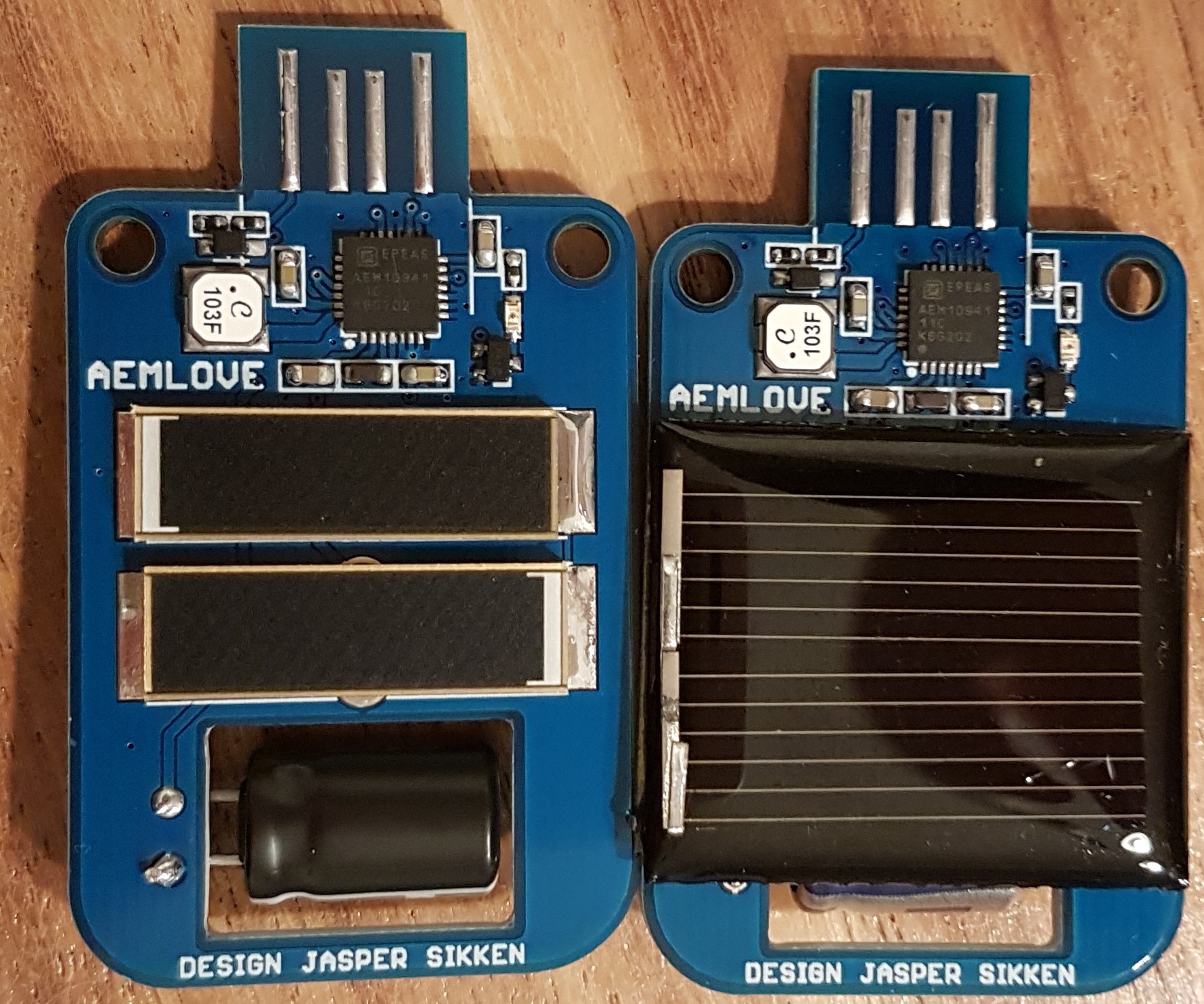 What I've learned from revision 2 PCB
the USB connector has sharp corners
the 2x 0.5V/44mA Ixys solar cells  are cool but very expensive and low power when compared to the 1V/80mA solar panel from Aliexpress
the cheap 1F/2.7V supercapacitors from Aliexpress work just fine
the cheap chinese solar panel is just $0.40 in qty 10 and works fine
the large slot for the super capacitor is still too large
the PCB is still large and heavy
I also wanted to experiment with waterproofing because it must be wearable. The boards were poured over with super clear epoxy resin.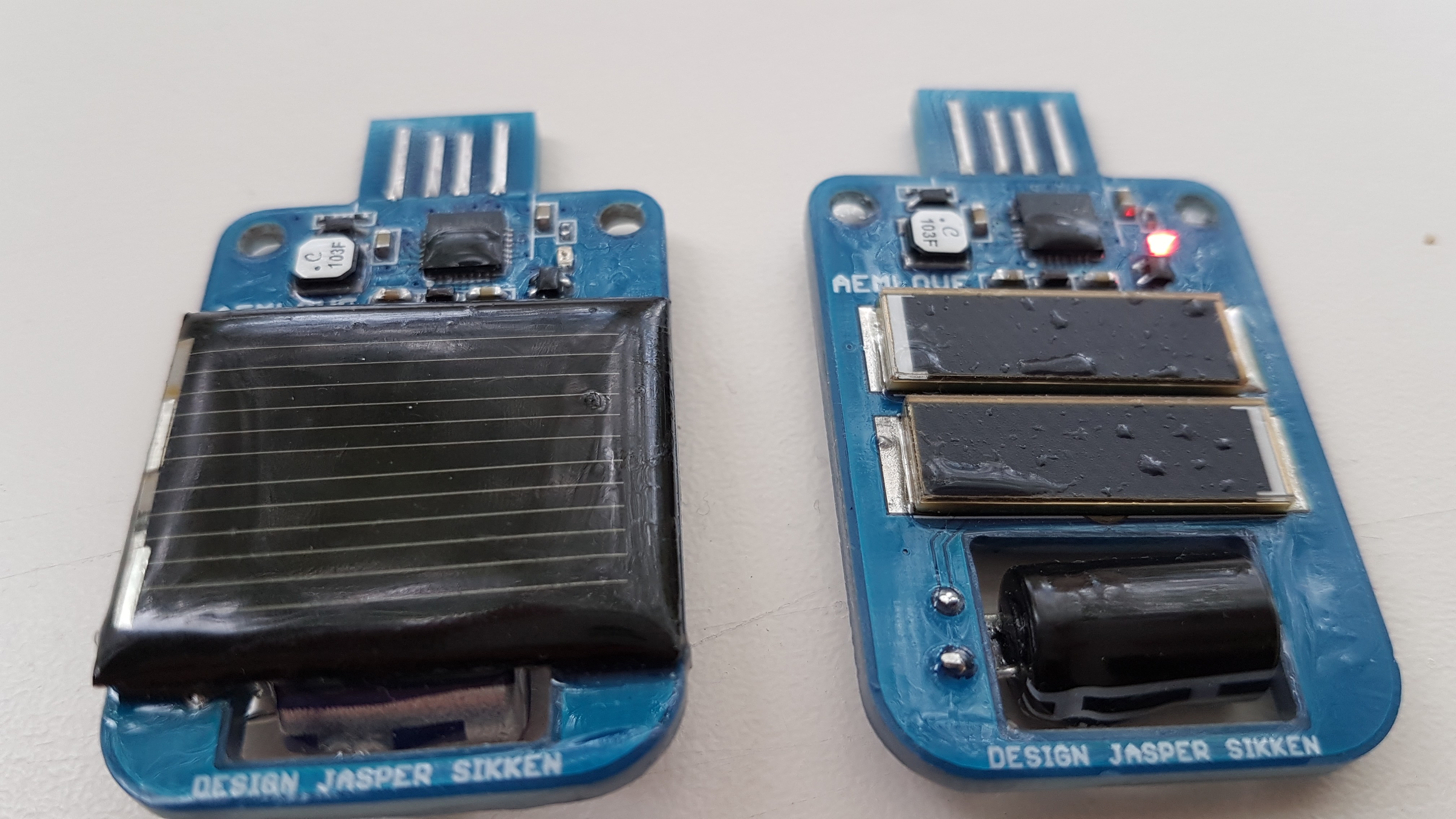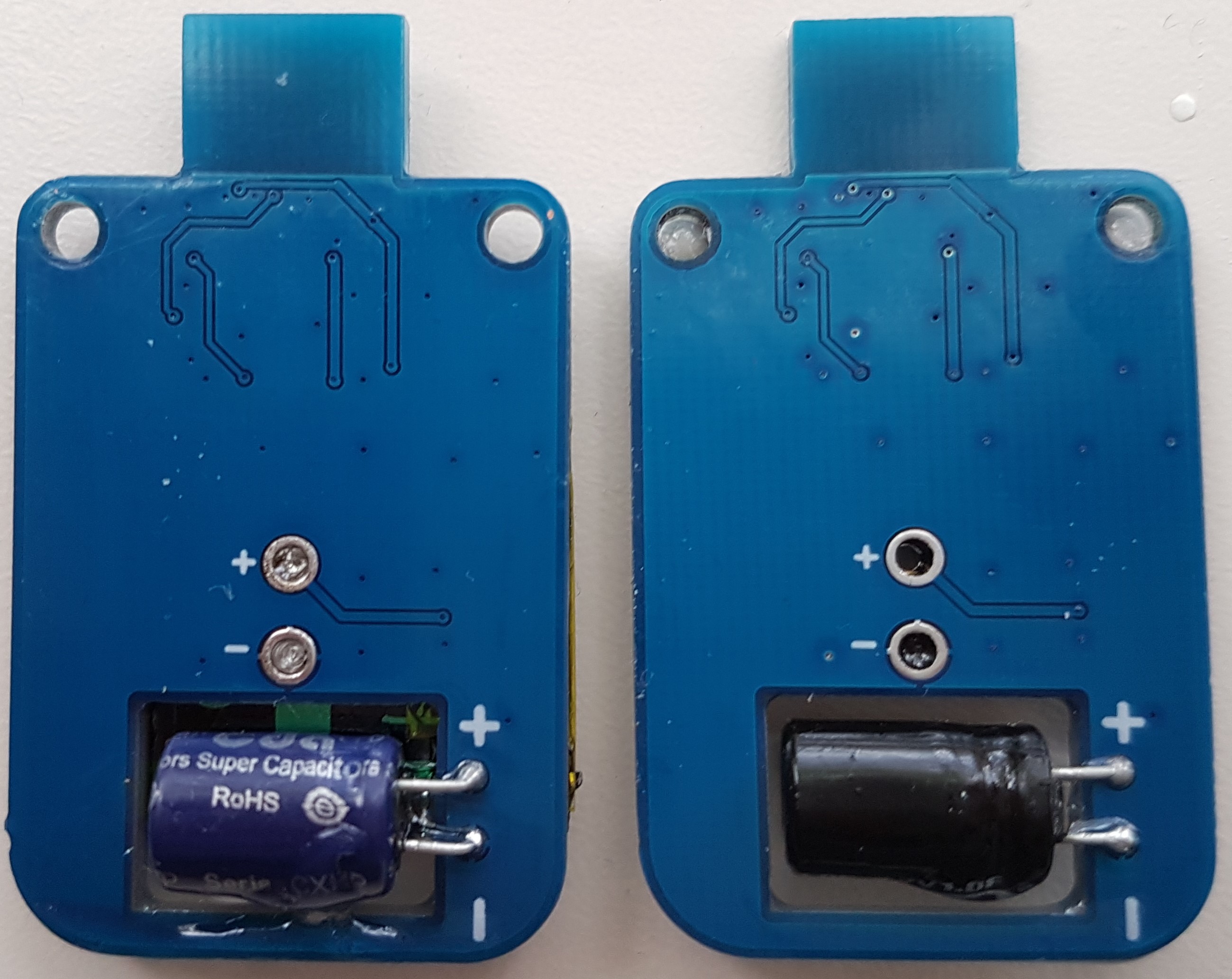 The epoxy was pretty thin. In the beginning it made a nice layer but after 6 hours most of the epoxy dripped off the board. It does not have same thickness everywhere. The epoxy does not fill the holes around the supercapacitor because it is too thin. The epoxy layer on the surface mount solar cells is actually ugly