Changes in AEMLOVE R9
renamed to AEMLBLINK R1 because that better fits its function
added 0.1" pitch test pads so the board can be tested after assembly and before super capacitor and solar panel are soldered. Also added one for 1.8V. A user may connect a BLE module or something there.
removed copper from the left side of the board because BLE module may need copper clearance
set solder mask oversize to 0.05mm, previously it was 0.00mm
added clear LED polarity indicators on silkscreen
Below is the schematic design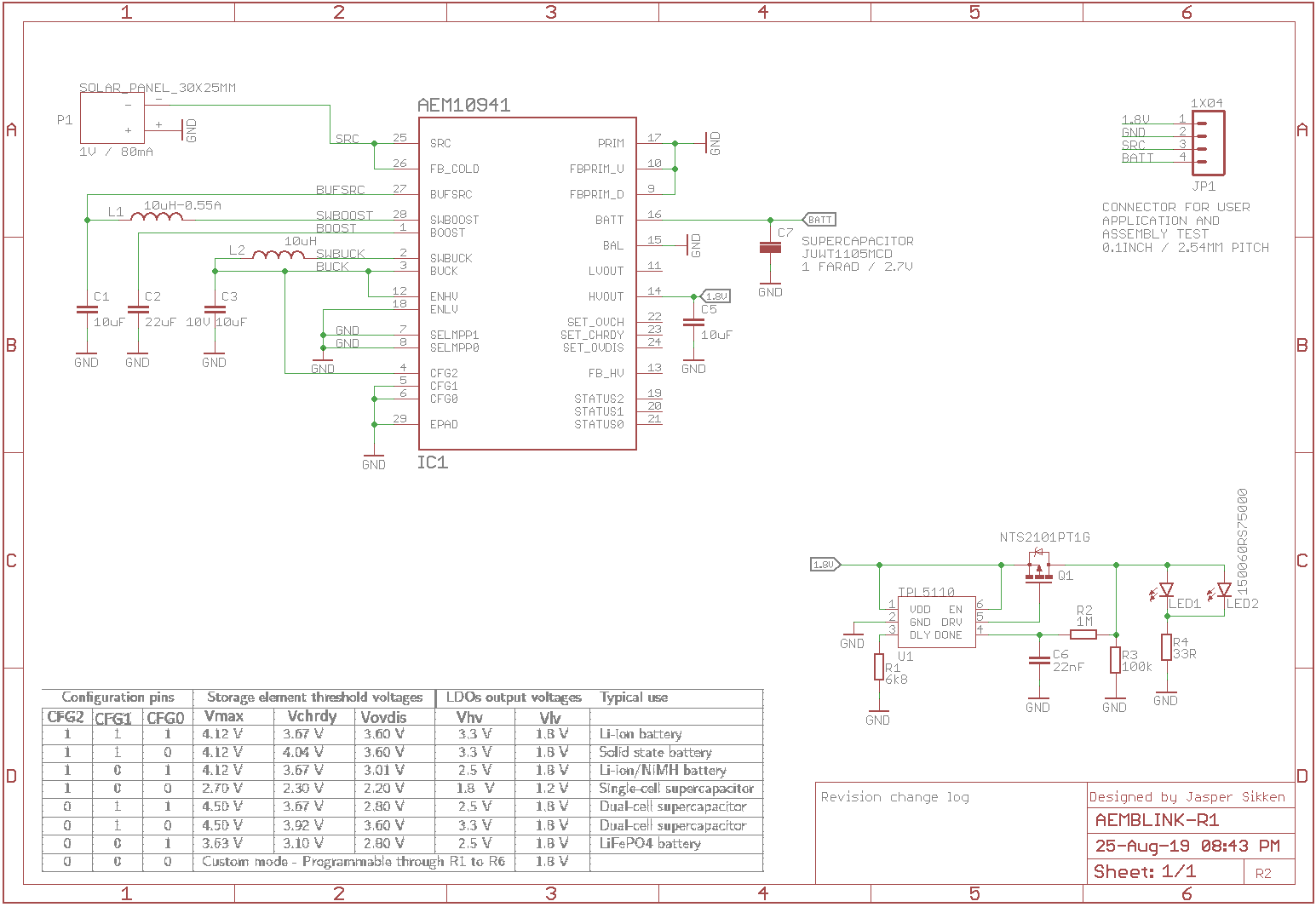 I had 10 boards assembled at Elecrow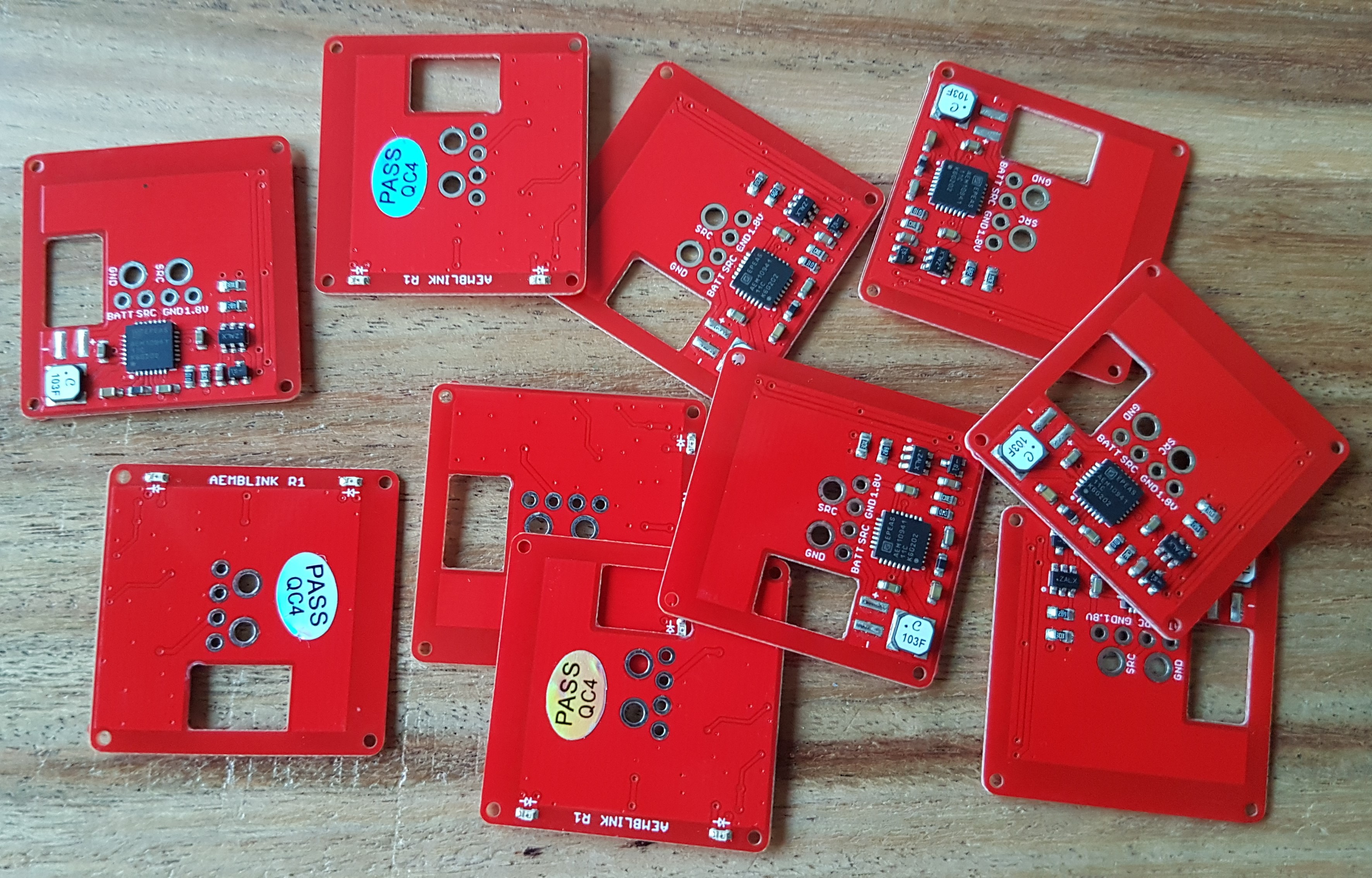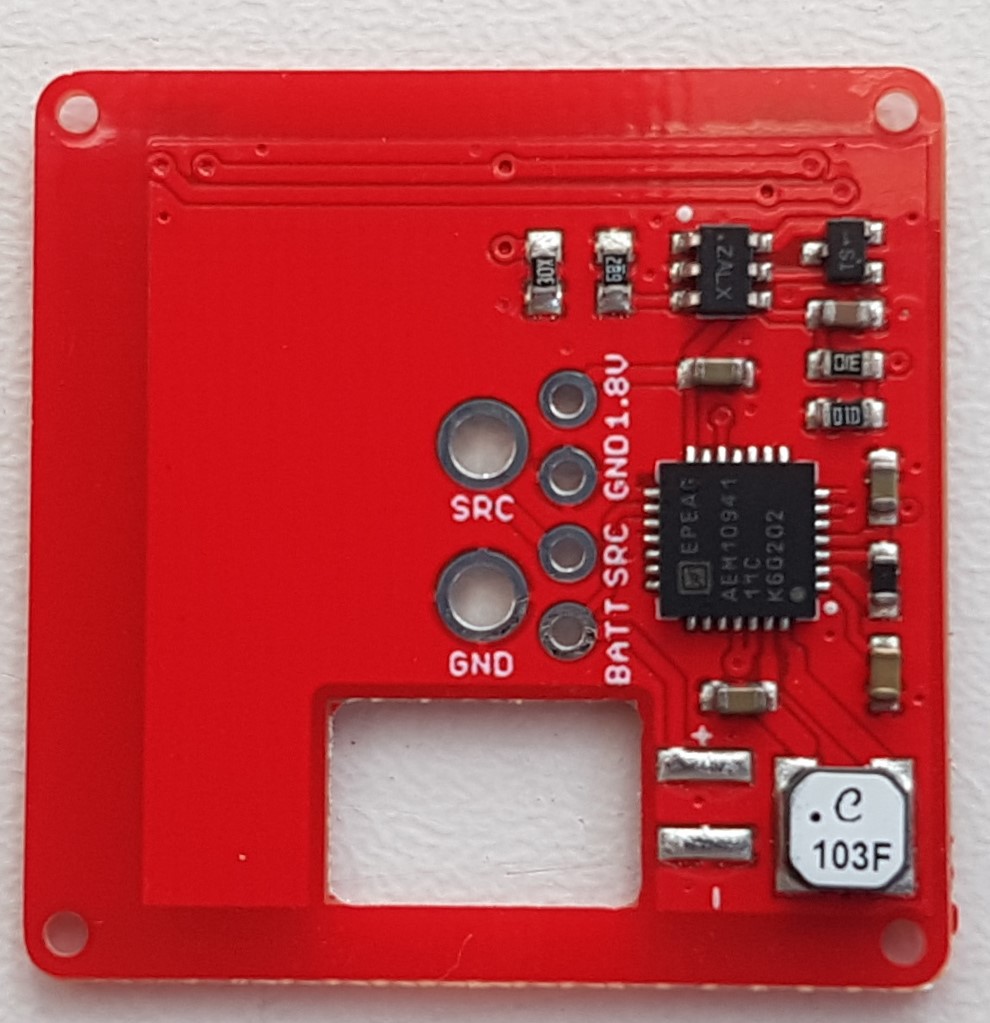 I have created a simple pen shaped PCBA test tool. It is to test the PCBA after assembly and before the solar panel and supercapacitors are soldered. It's just a small perf board with four 0.1" pitch male headers, a 1.5V alkaline battery to simulate a solar panel and a 220uF capacitor to simulate the supercapacitor. When the LEDs on the AEMBLINK board start to blink I know that the AEM10941 and the TPL5110 circuits work correctly. It also has a LED on the 1.8V output from the board. I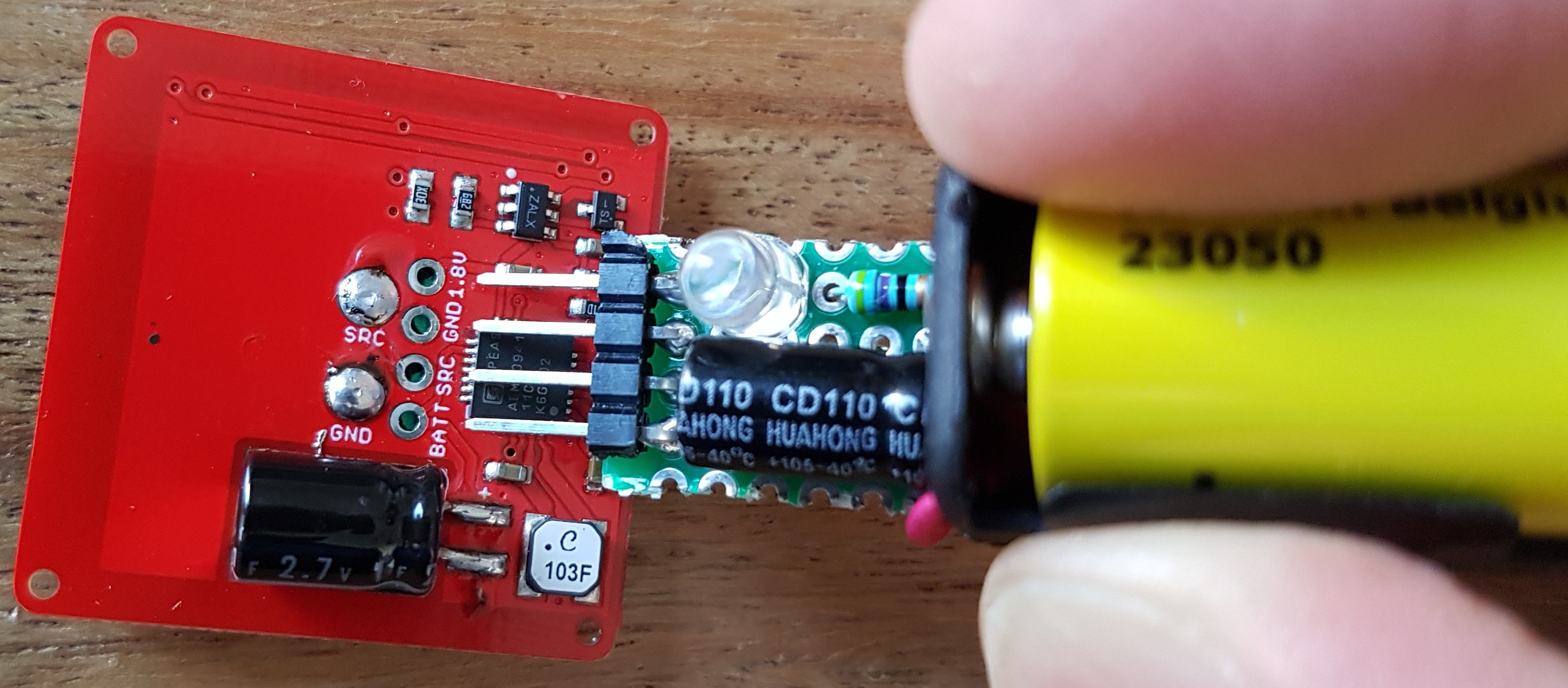 The super capacitor is full in 5 minutes in full sun.
Blinking duration is at least 8 hours on a full super capacitor.
I have tested blink duration with with 20, 27, 33 and 43 ohm LED series resistance. All 10 assembled boards blinked for at least 8 hours with a 33R series resistance. 
So far what I've learned
yeah I like the PCB design
I need to change LED series resistor to 33R on all boards
next step is selling on Tindie. Some boards I will coat and sell as earrings or necklace, some I will pot with epoxy in a heart shape and sell as necklace, and some I will pot into a silicone piramid shape and sell as desktop gadget