The SCARA Design
I have spend a number of day on this but now the basic design seems "set":

And: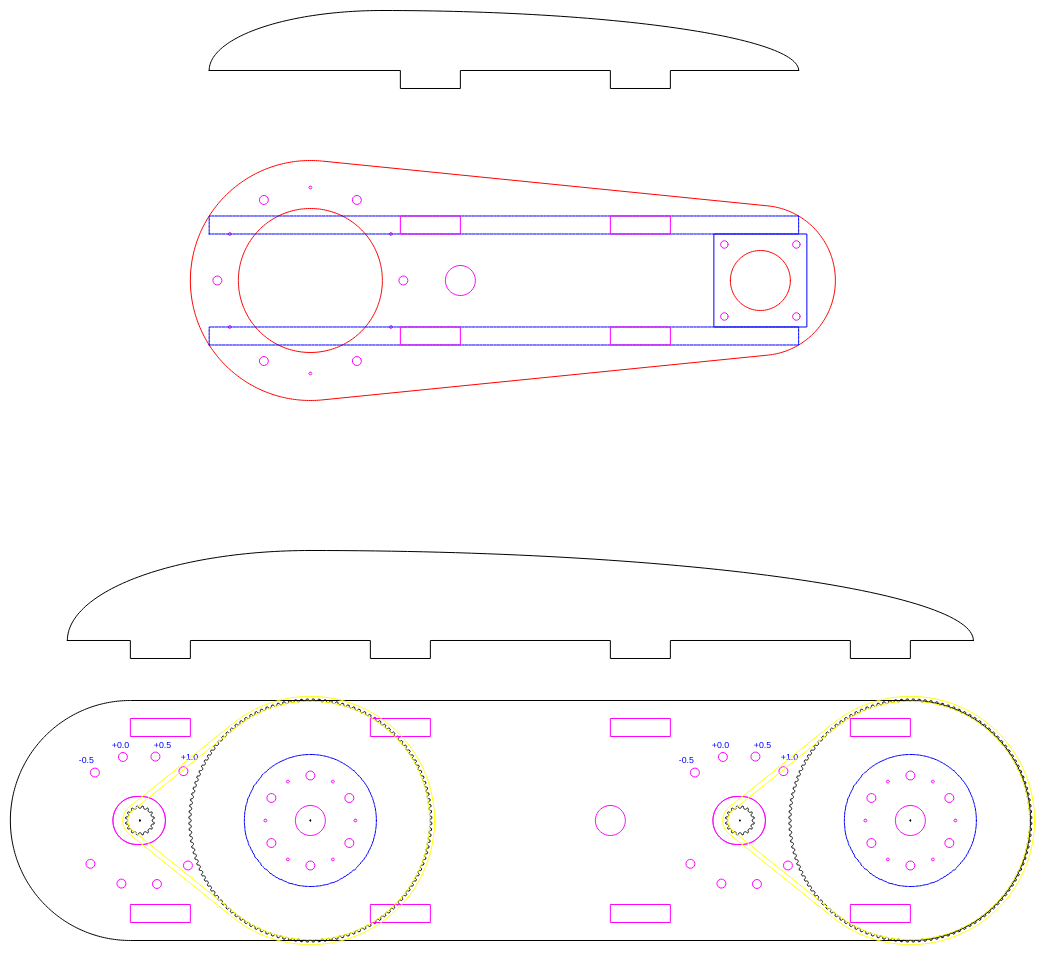 What is remaining?
The base board and tower.
The homing stops and switches.
And maybe a look at cabling.
I am thinking of putting the controller on the first arm (to keep all the cables short, and only run the power and USB cables through tower and base board.

The laser cutting service provider has published a recommended "kerf" of 0.21 mm for 5-8 mm acrylic. So the laser cut designs need to be adjusted for this (but not until I am ready to have the design made).

At the moment the design fits on a 400 mm x 400 mm sheet: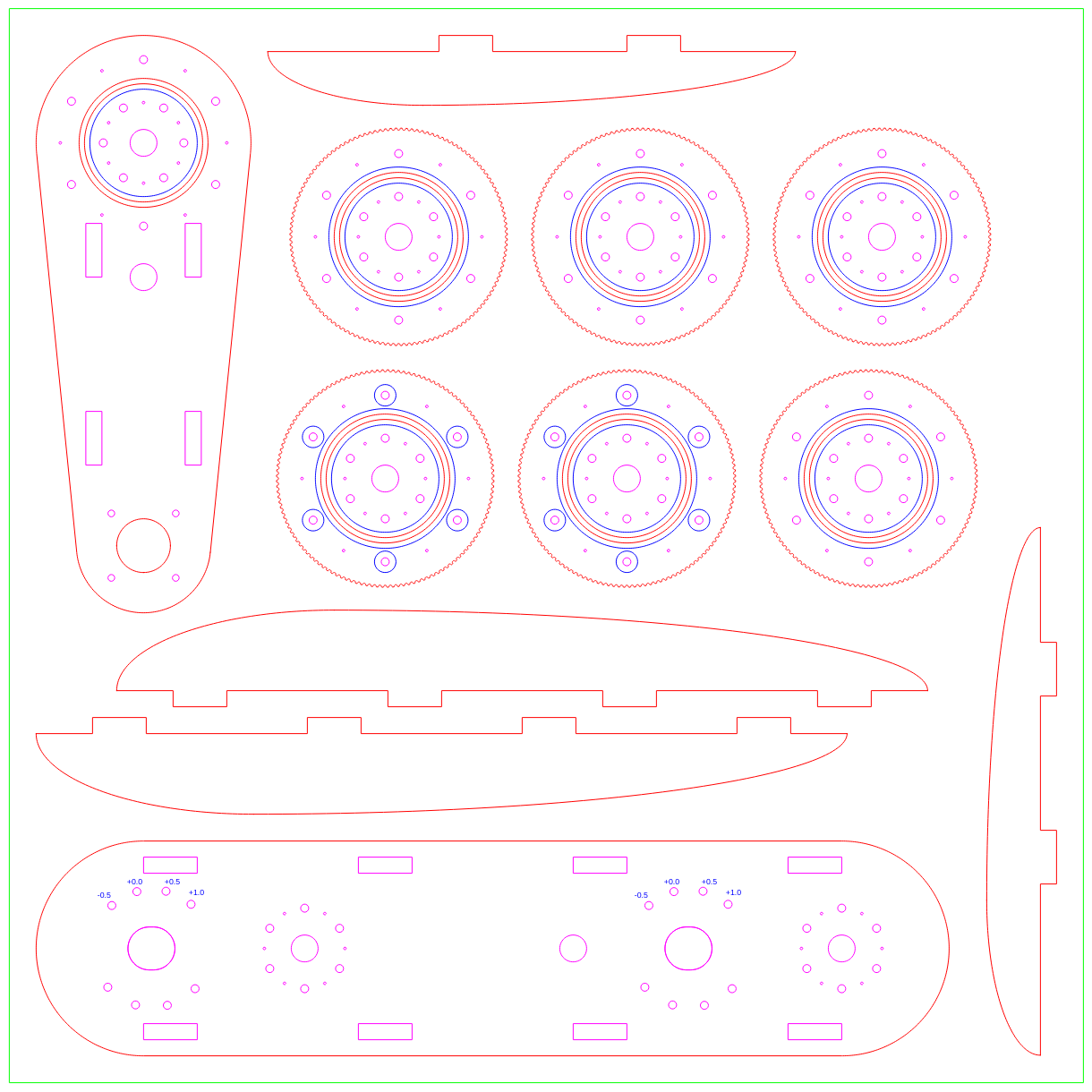 As I have said before, I will pocket the disks to fit the 6808 bearing with my 2.5D CNC mill.
Another day and some more edits. Dropped the 1.25 mm alignment holes, I have some 3 mm pins so I can use the M3 bolt holes. Received the 2 mm end-mill bits and the nylon washers. Still waiting on the 1.3 mm drill bits. Moved the design less the pulleys to a 2.5D layout for my mill: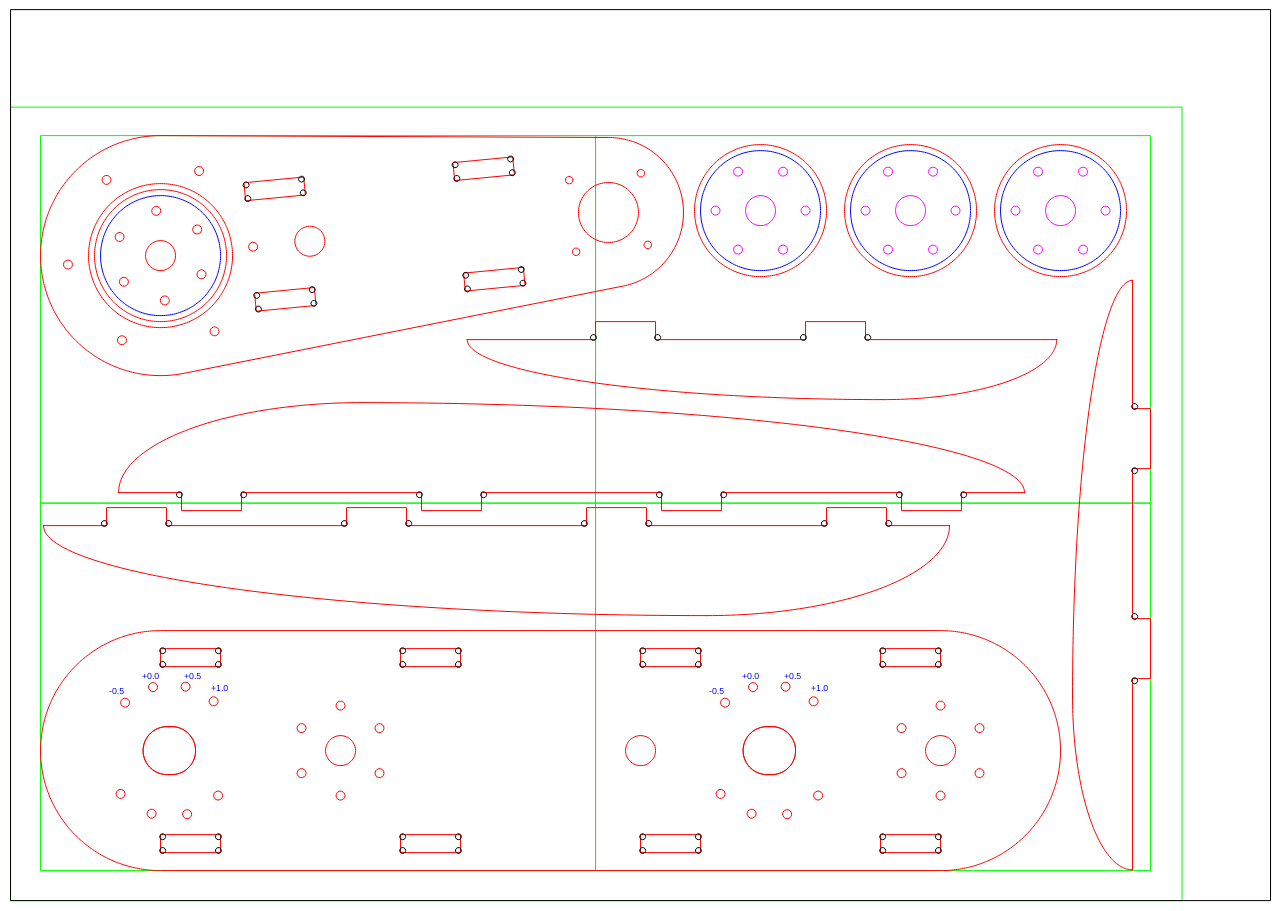 Ordered two A3 6mm acrylic sheets (to suit the 2.5D mill) and a tube of acrylic cement.

I will use the 400 mm x 400 mm x 8 mm Lexan sheet as a base board.
AlanX