BikeOn is a device that converts any bicycle to electric and back in seconds. No tools or skills required, Just attach the device to the wheel of your bicycle and it becomes an electric assist. 
BikeOn has won an Editor's Choice award at Maker Faire 2019.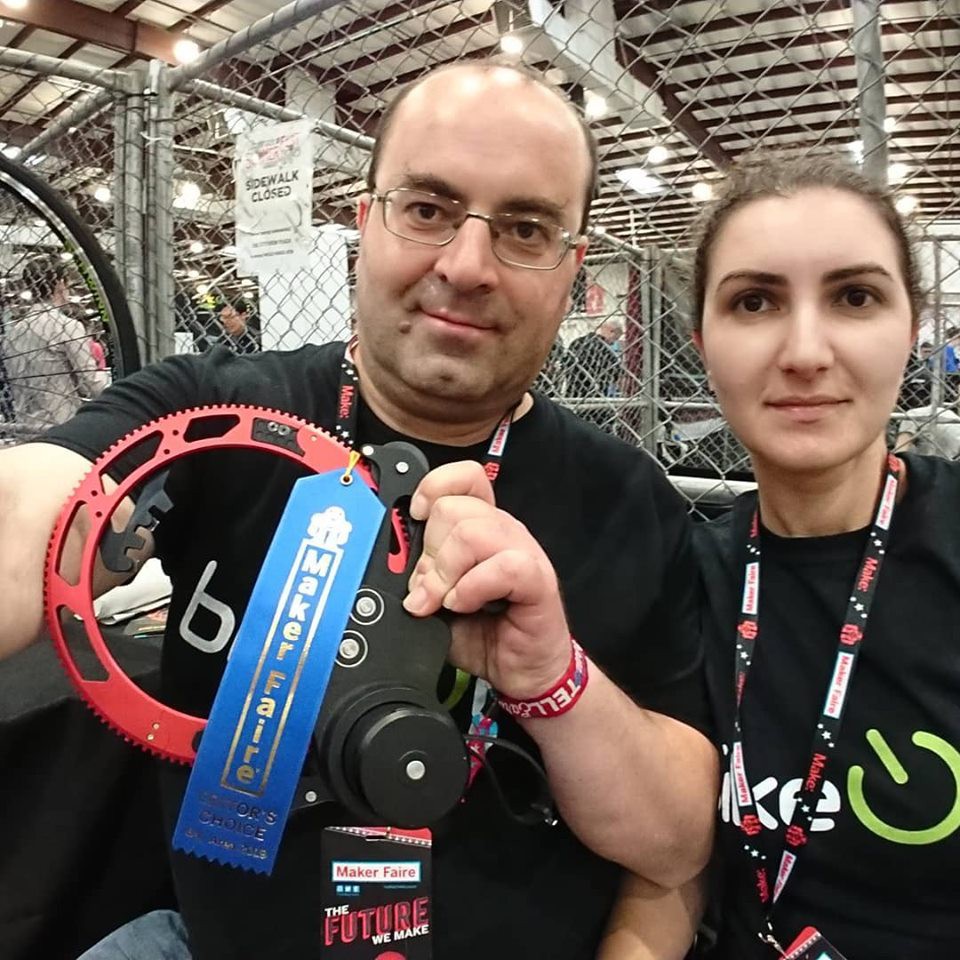 EASY TO INSTALL - Install in seconds with no tools.
LIGHTWEIGHT - 2.4 lbs/1.1 kg (excluding battery) 
INTELLIGENT - Pedal assist with torque sensor
REMOVABLE - Use your bicycle both as regular and as electric assist when needed
VERSATILE - Fits most bicycles
SPECS
Motor: US: 350W, EU:250W
Battery: 250 Wh, sleek water bottle design.
Range: Up to 20 mi 
Sensors: Torque sensor, accelerometer, gyro.
Weight: 2.4 lbs/1.1 kg (excluding battery)
Wireless connectivity: Bluetooth 4.2
Smartphone app: iOS 10 or greater; Android 5 or greater
BIKEON PRODUCT DEMO
BIKEON COMPETITORS
Here is a list of our competitors. For more details on each of them, please see the video below. It's not an exhaustive list, but more of a representation of competitors' types and some companies:

1. Electric wheels:
a) Superpedestrian: all-in-one rear wheel, nice design, natural feel and handling, but heavy, hard to install, requires tools, skills, time.
b) GeoOrbital: all-in-one front wheel, easier to install, but less natural feel, handling is changed. Might be dangerous - if for some reason the wheel stops spinning, the rider may flip over.
2. Mid drives (Bosch, Schomano, Bimoz etc) - very powerful and suitable even for mountain bikes, but really hard to install, require good skills and time.
3. Friction drive devices (Rubbee, Add-e) - Rubbee is removable, both are relatively easy to install, even though still require some tools and skills, but they wear out the tire and are very easy to lose the friction of the wheel.
4. Conversion kits - a bunch of parts, cumbersome to install, heavy.