As presented before, I've confirmed 7-seg VFD can work as triode for audio application. But the previous case was just prototyping and indeed PCB was the one of Nutube.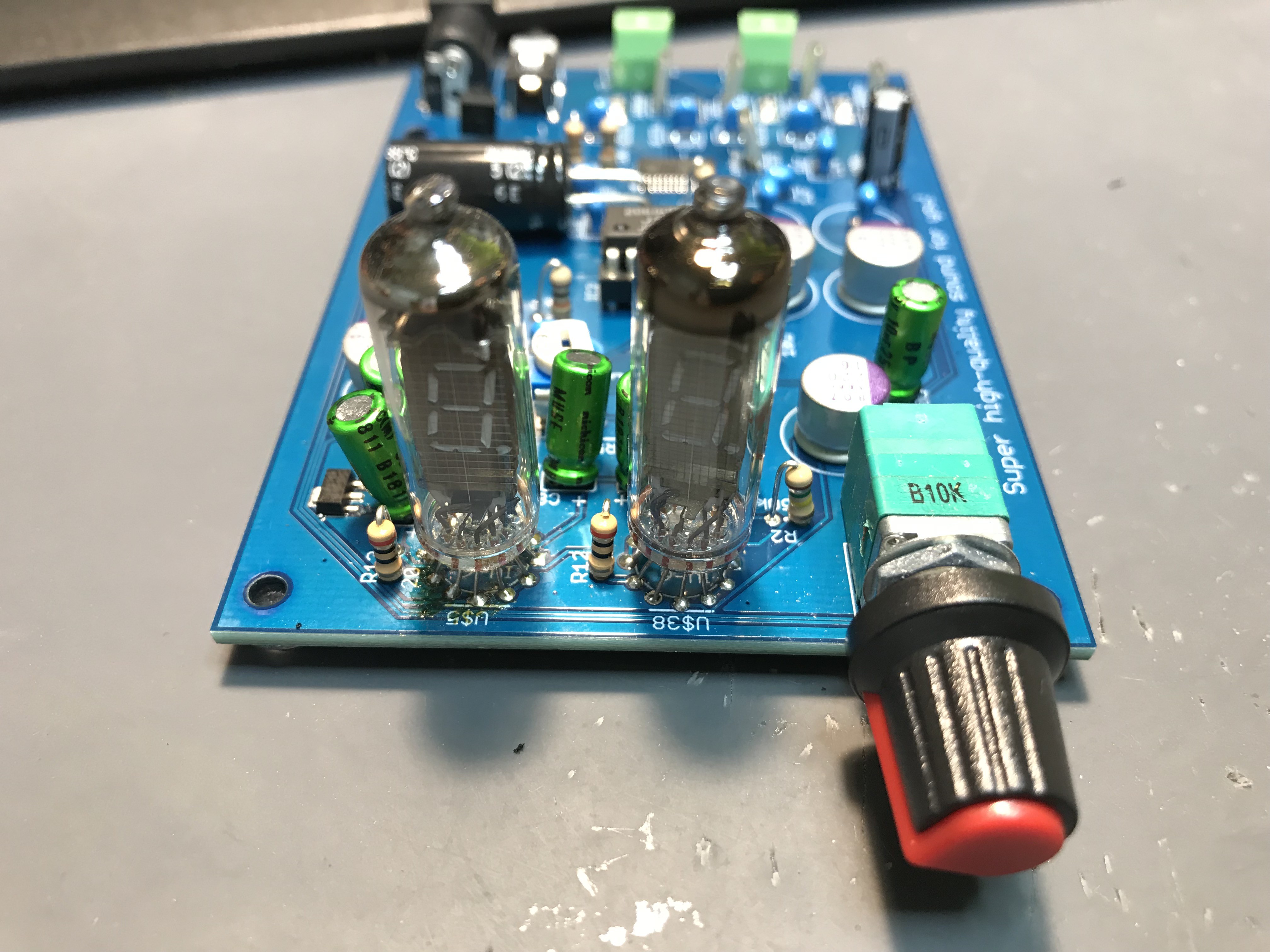 This time I designed a PCB especially for VFD. It looks like showing some digit but it does not but amplify the audio signal for left and right channel.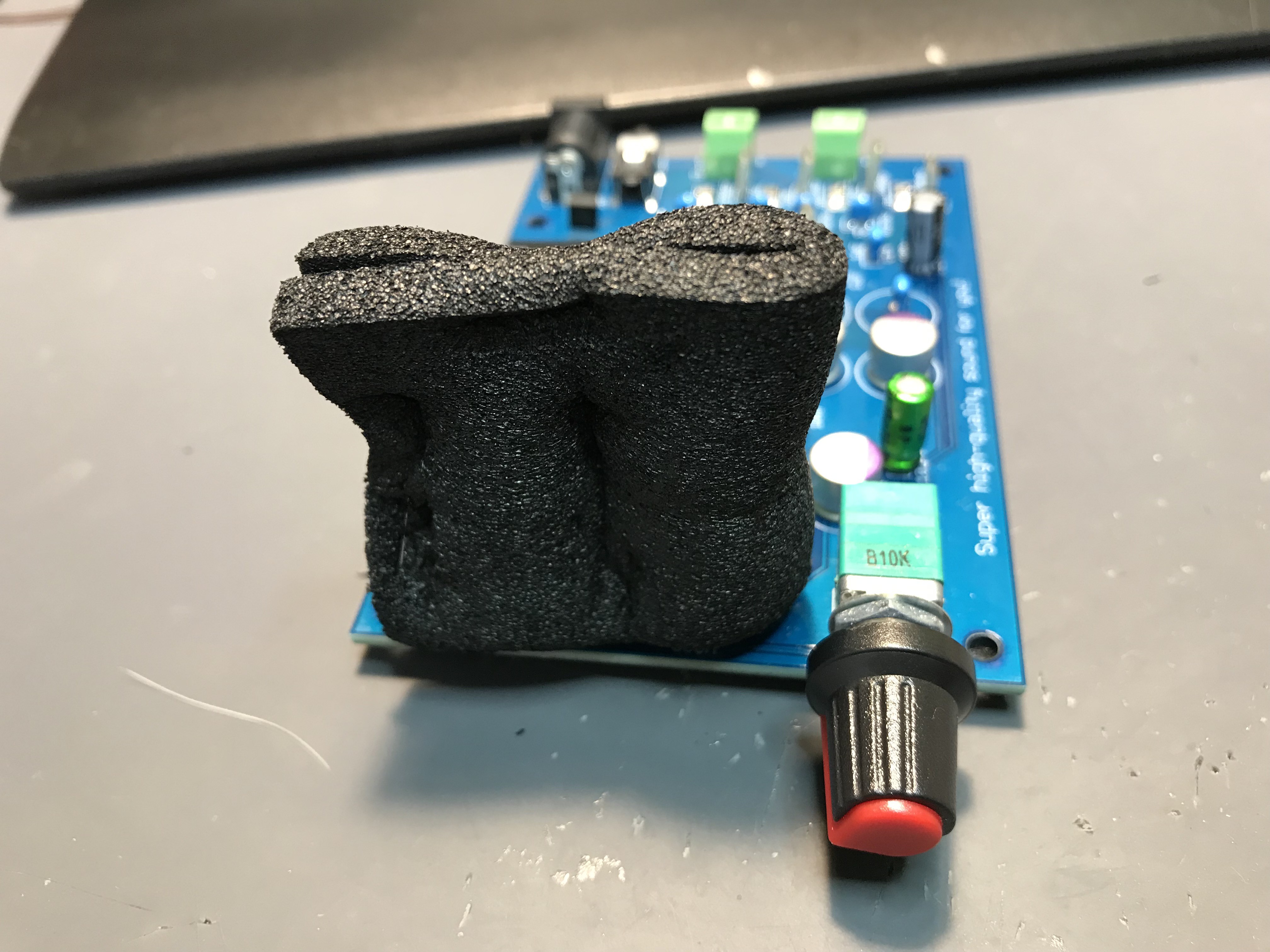 However, I encounter ultra strong howling, consisting of feedback loop from speaker to microphonic. Therefore I have to put "soundproof sponge" on VFD in order to cut this troublesome feedback. By putting this sponge, howling can be suspended, but the looks is not so good (something black item on PCB...)
Actual operation can be found in the following movie...
And after taking movie, I completed the fix by de-activate three segment of VFD as the image below. The issue is too much gain of VFD (can you believe VFD has too much gain?, but true..).