SMD components are getting more popular. They are easy to assemble in production and they get small, very small! Unfortunately with the rise of SMD the through hole version, the Dual In-line Package (DIP), is no longer available for newer micro-controllers and break-out boards are needed to use these on the breadboard.
The ATtiny1616 is available in two packages, the 20-Pin SOIC and the 20-Pin VQFN. For the 20-Pin SOIC there are some break-out boards widely available, for example: https://www.adafruit.com/product/1206
While the SOIC works great, it is relatively large. Instead, the VQFN version is only 3x3MM and allows some additional features which can be added to a custom break-out board for the ATtiny1616.

Since this micro-controller has a build in 20MHz oscillator and will run between 1.8V to 5.5V, there is no need for almost any additional components. A bypass capacitor is recommended between GND and VCC for the microelectronic and a 4.7K Ohm resistor from the programmer to the UPDI pin. The actual pin out position will match the SOIC and see here the results: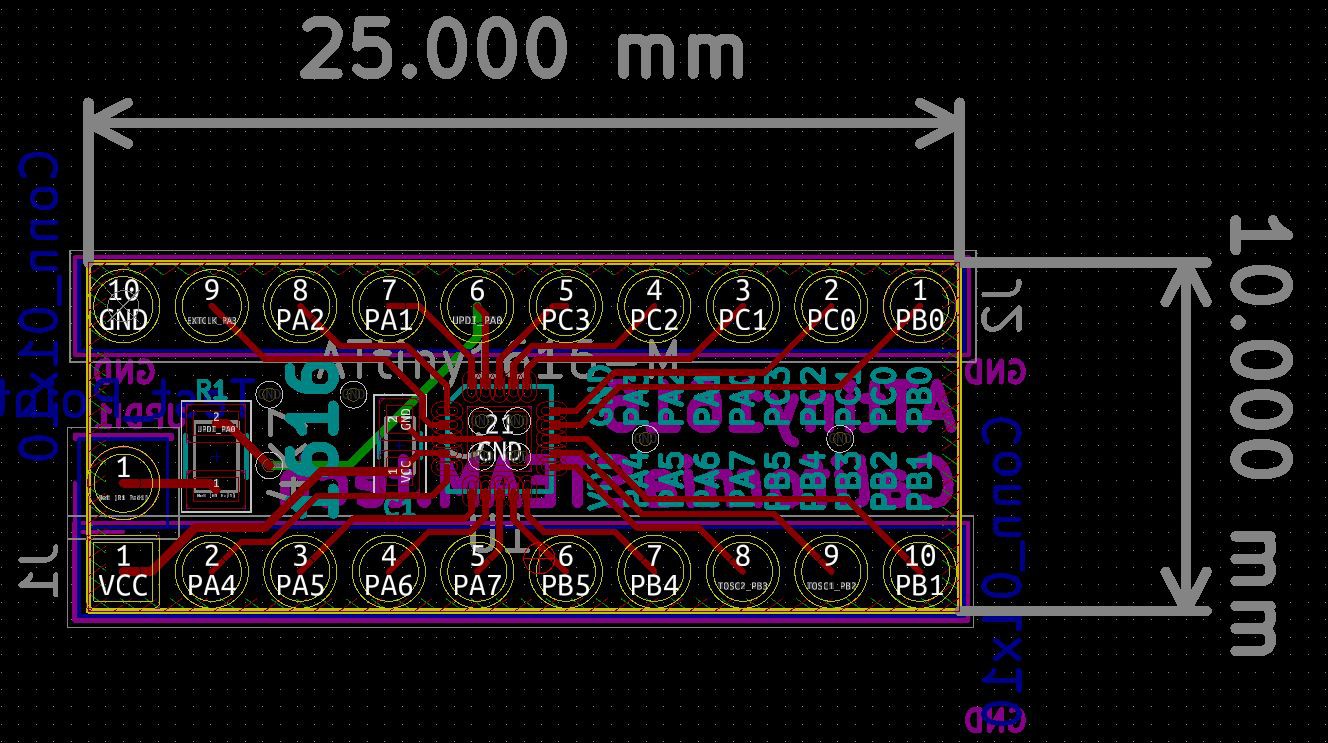 Schematic is available in the files section of this project.
Next step is preparing the Arduino IDE to compile sketches.