Hey, ho!
Yeah, been away from here for some time. Other priorities have crashed the rover project to a large extent, although there has been progress.

So, quickly...
Got the threaded inserts finally and put them all in place
Finished off the core chassis mechanical build with the differential & tie rods
Assigned the servo IDs - I just matched the standard scheme here for simplicity
Got the Pi sorted - Sawppy-tuned SGVHAK software loaded, wireless access point enabled
Having achieved all that I figured I'd go for a servo bench test before I go screwing it all together. This is the kitchen table right now.

And this still picture is a perfectly accurate representation of the action on the bench right at the moment, 'cos it aint working :)
The software seems to be doing it's thing, but the servos aren't responding.
Witness the Chassis Configuration screen after an Angle / Velocity command from the interface.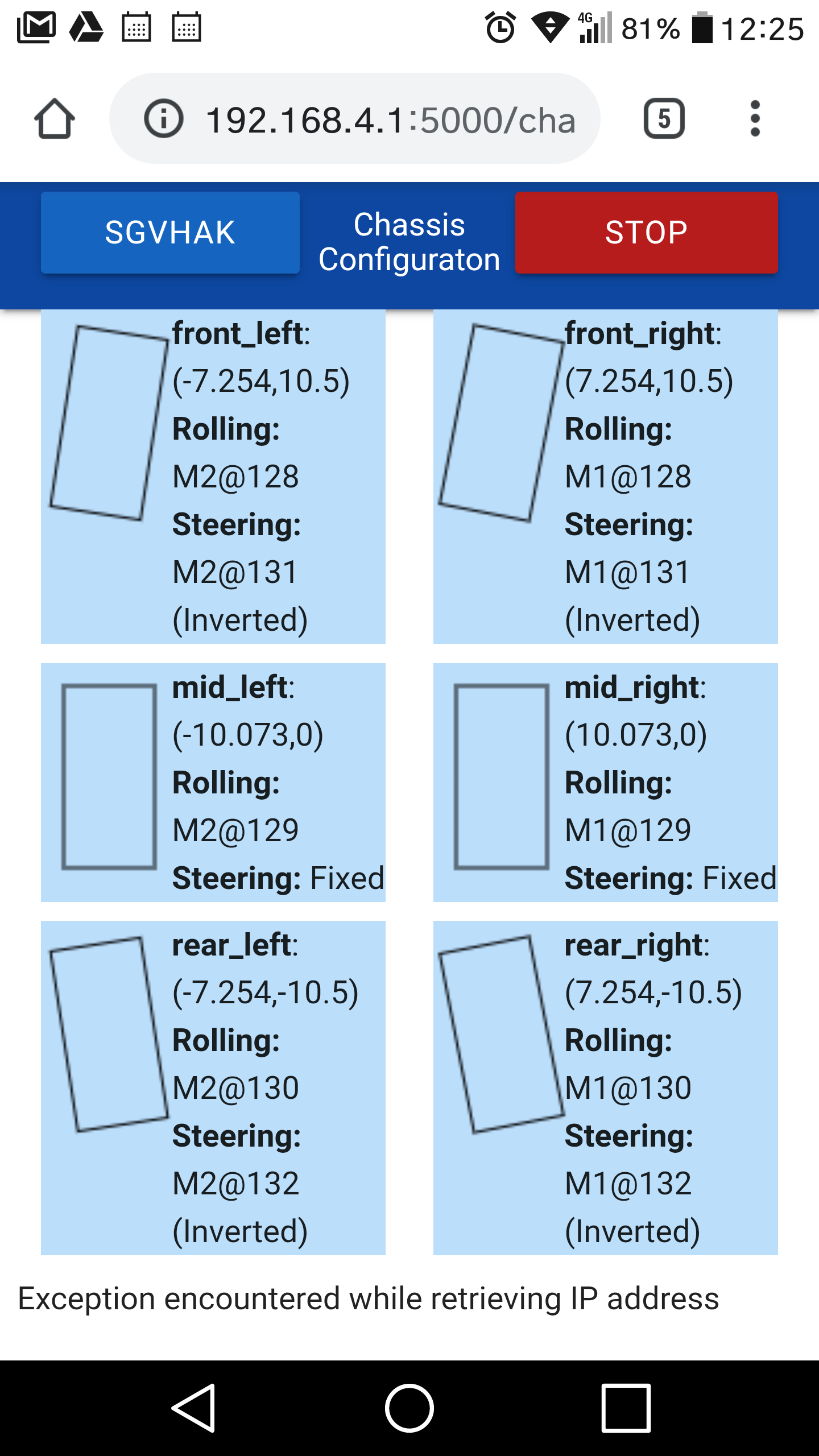 I'm thinking that the last line on the screenshot above is the issue. I have no idea what that means though, just at the moment. Gotta work that out when I get a chance.


For me and this kind of stuff, it's a case of trying something and then troubleshooting my way out of failures, learning as I go. I'm not sure it's a terribly efficient way of working - the google rabbit holes you jump down in search of (cascading) answers takes up time & energy. She'll be right though.

Anyways, having come to a frustrating halt here I have other things to do this arvo so I have to pack it up and try again at a later date.

I've always said this is a WWII job ("over by Christmas") and that's still the goal. Less that 50 days to go though now.