So it has wheels now :)
Minor dramas in the process - I had to get the Dremel out to do some ...err ... free-hand adjustments to the wheel bearing mounts. In a nutshell, I had to shave some plastic out of the bearing recesses so that the back-to-back bearings would sit close enough together to allow the retaining E-clip / circlip to sit in its slot on the axle / shaft.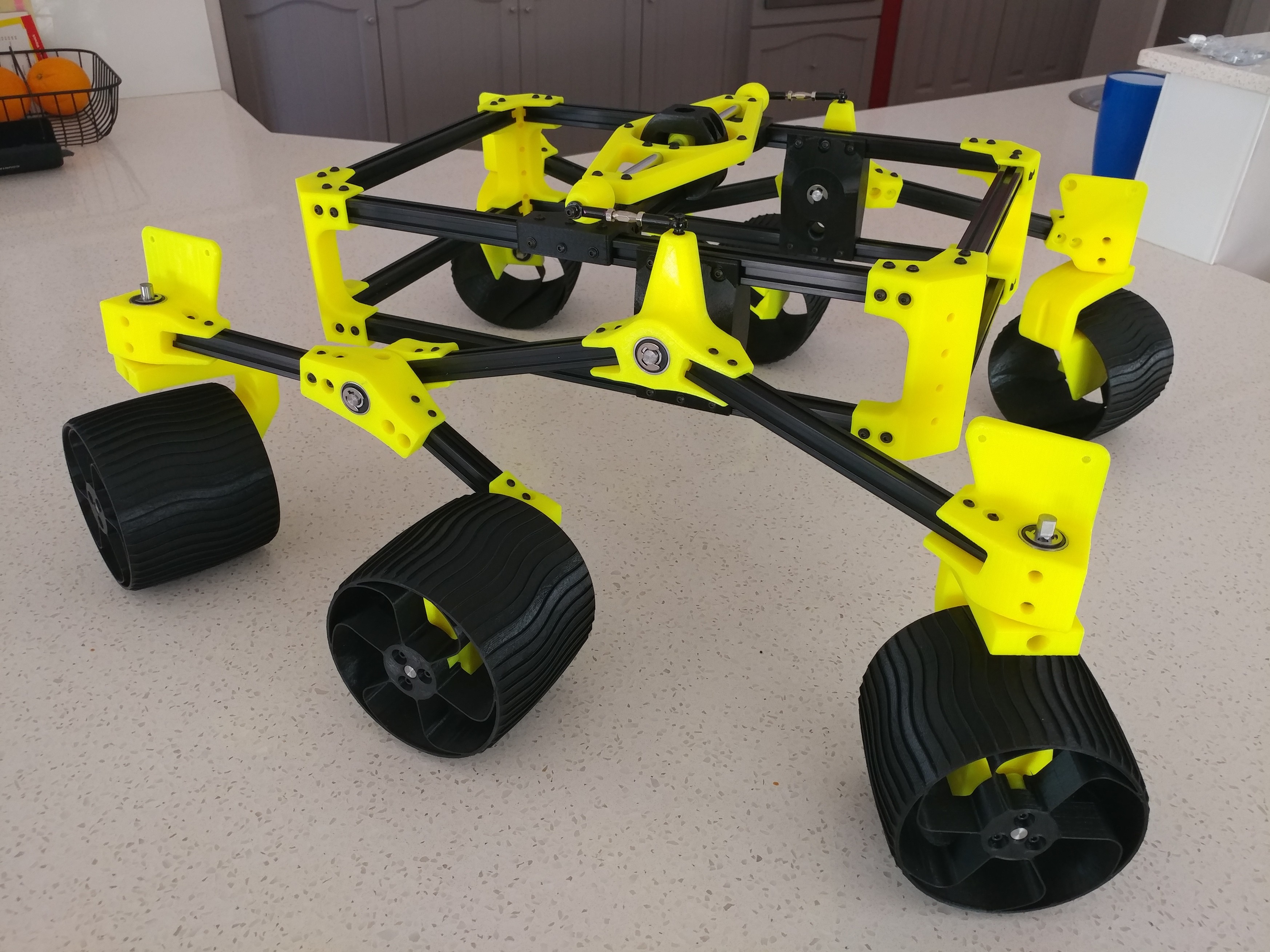 Next job is fitting the servos and then to work out the dimensions of the wiring loom.
22 days to Christmas...