G'day
I finally got the extra link cables from AliExpress / China. But they were the wrong cables! After waiting a month it's frustrating to get the incorrect part – that's online shopping for you! I ordered link cables to suit a Lewansoul / Lobot LX-16A servo but what I received were cables that match the other of the two sets of plugs on the BusLinker board.
The cables themselves are smaller cross-section and a ribbon style, too. Dunno what servo they fit but it ain't an LX-16A. There's no way to make the plugs fit - physically the wrong size / shape and pin centres not quite there. DOH!!!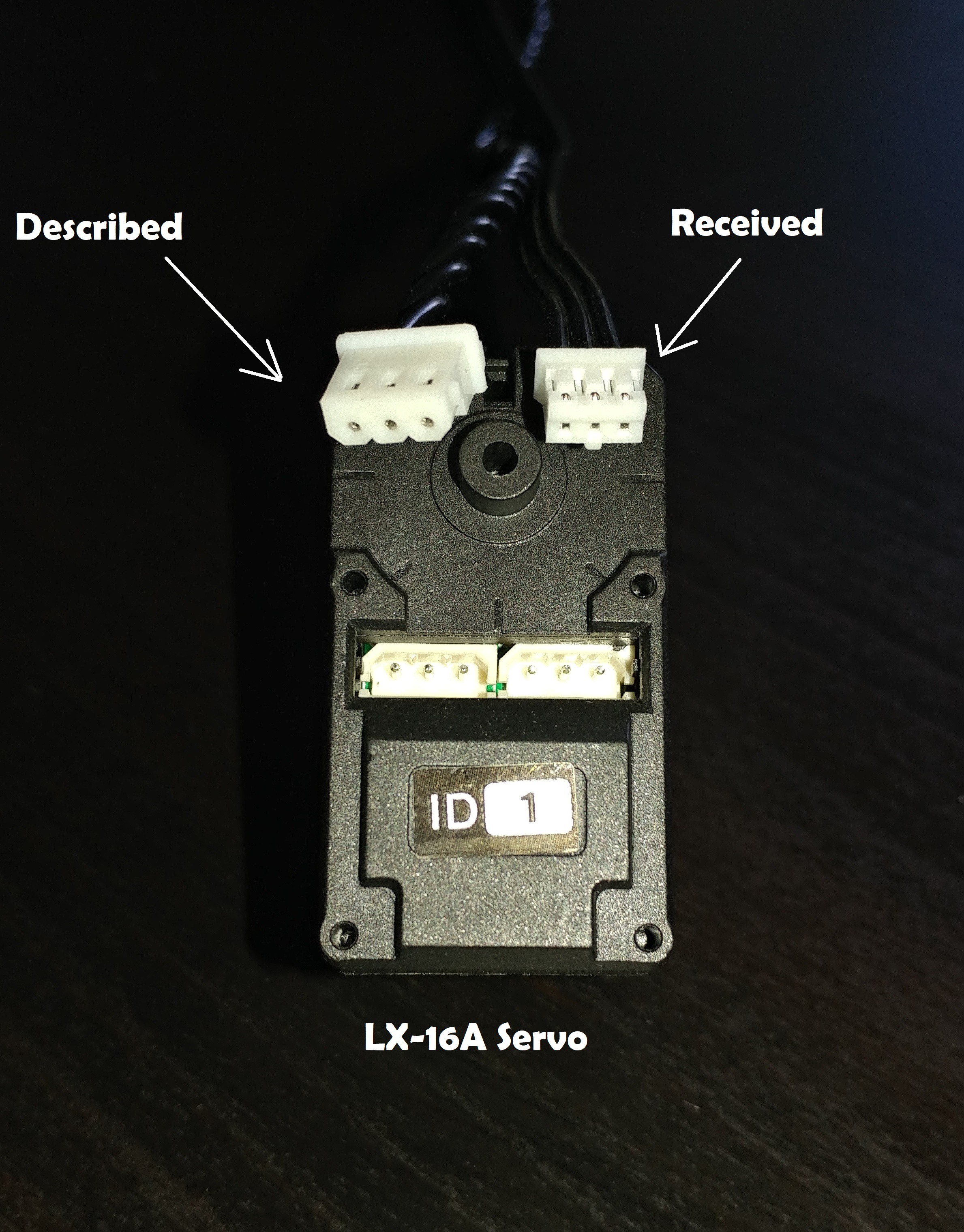 Anyways, I lodged a dispute and got my money back. That bit was a super quick and fuss free process. Kudos to AliExpress and the vendor there.

I grumbled to myself about the situation for a couple of days but then had a brainwave – I had kept all the excess plugs from when I chopped up and reconfigured all the original cables! Bonus!!
So pulled the wrong plugs off the wrong cables and managed to make the salvaged ones fit. The smaller pin connectors will have to do. When the Frankenstein cable is hooked up, the plug connection isn't as "full" as it should be but it's good enough. Situation salvaged, we're back in the game.
Meanwhile the RCU has been mounted in the machine.
There's a new 1515 structural element installed across the rover body to support everything.
There's a base board mounted to the chassis that's kind of intended to be a permanent feature.
There's a separate RCU panel with the Pi, BusLinker & transformer mounted on pedestals in an orderly, geometric fashion with the various cables set-up to be to be nice and neat.
The overarching idea is to be able to remove / refit the whole RCU with minimal fuss.
Admission: I made a classic rookie mistake in failing to account for clearances by barely leaving enough room to get a screwdriver (a New Screwdriver???) on the power terminal screws with the RCU in place (Pi gets in the way). It's doable but not what I'd like it to be - fine but annoying. Doh!
Drum roll... and thus, the Aussie Sawppy Rev0 build is complete. Oi!