I am closing in on completing 10 beta kits... This reinforces the idea that I do NOT want to do production myself. Even with robots.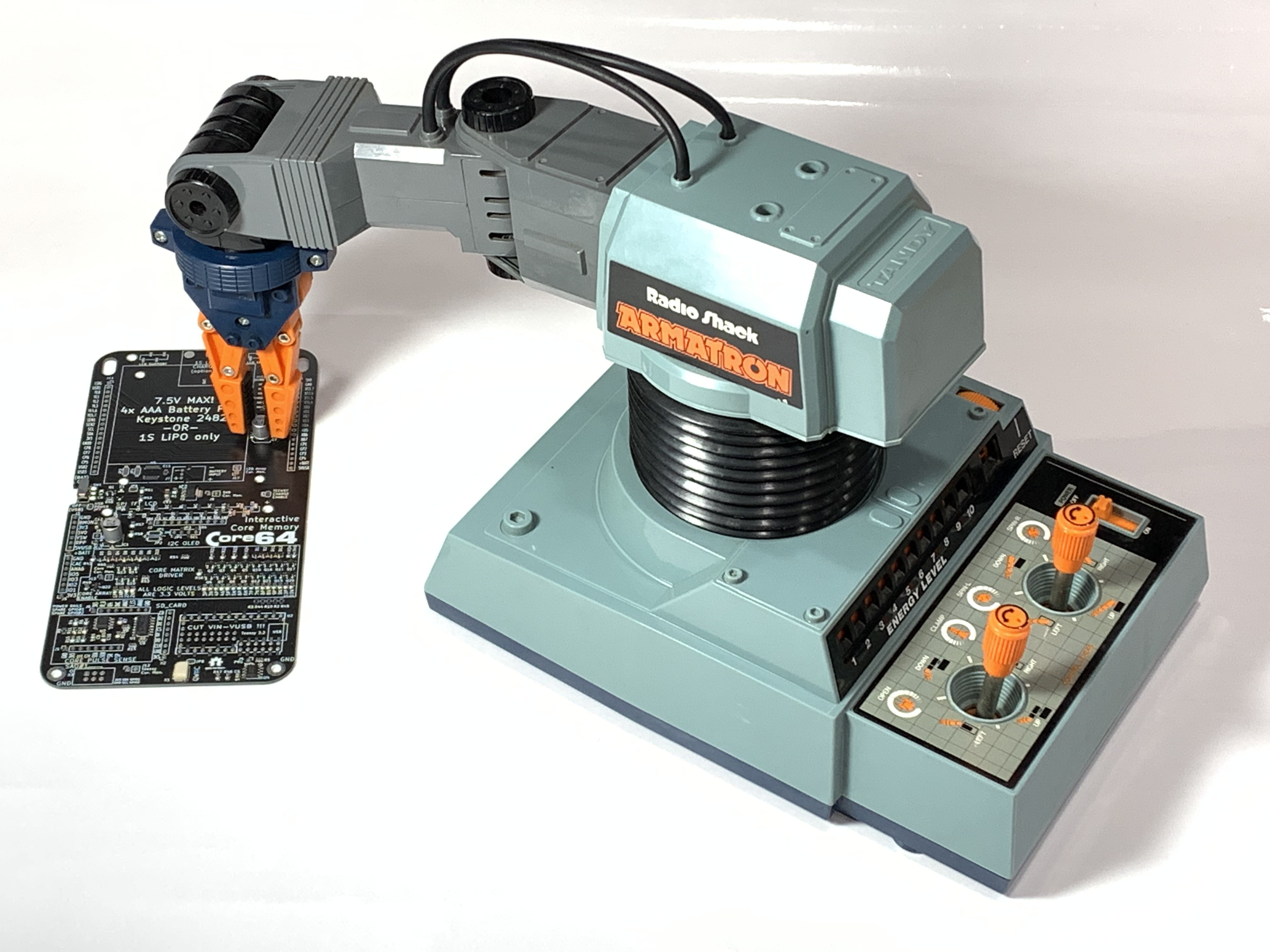 The kits are coming together nicely, especially since I switched to a custom LED Matrix board. The fit is just perfect and I'm very happy with it. The kit has 5 different subassemblies: Logic Board, Core Board, LED Matrix, Teensy 3.2, Stylus. It's a lot of work to pull all of this together, but the results are worth it.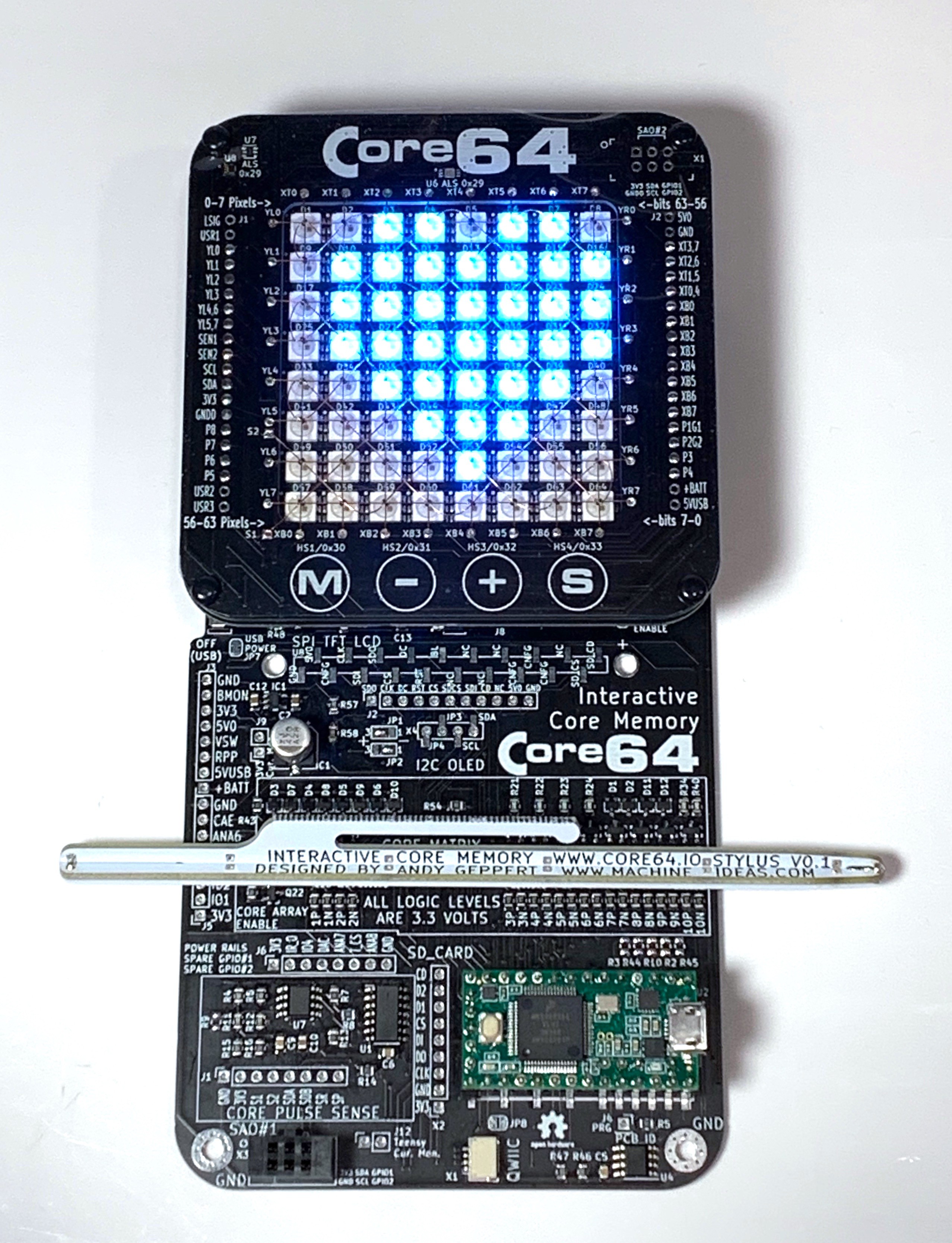 Another change I made was the introduction of a magnetic stylus made from a PCB. It goes together well, and completes the kit without any 3D-printed parts. Yes... the recipient of the kit gets to assemble the stylus too! There are two magnets captured in the tip. The stylus is completely passive. Here are all of the parts of the kit: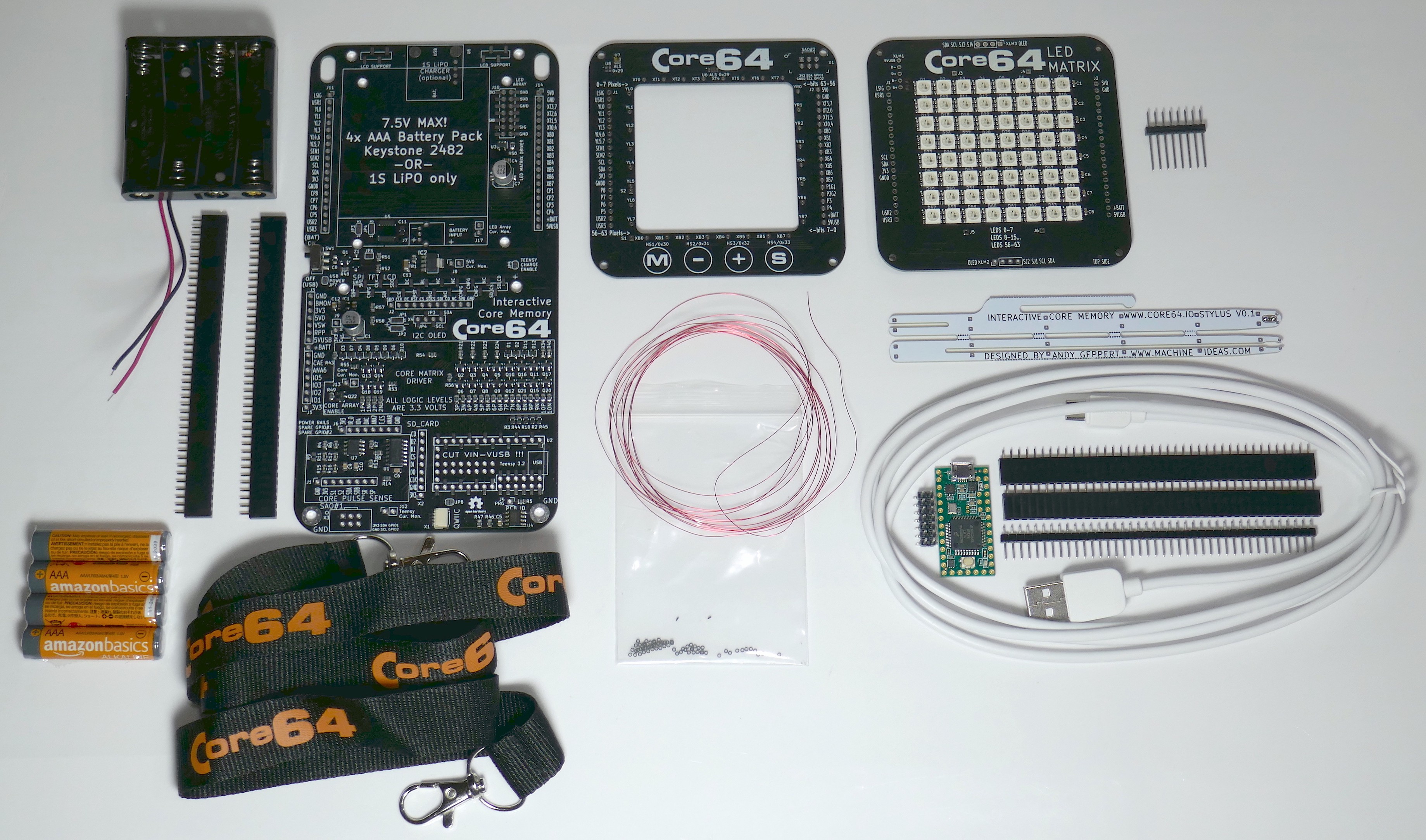 If you'd like to be the first to know when the beta kits go on sale, please sign up at www.Core64.io.