printed one half of the wheels brackets. Need to print the second set.
These parts are ambidextrous so I only have to print the same piece for both sides. For the wheel holders and the suspension bracket that holds them.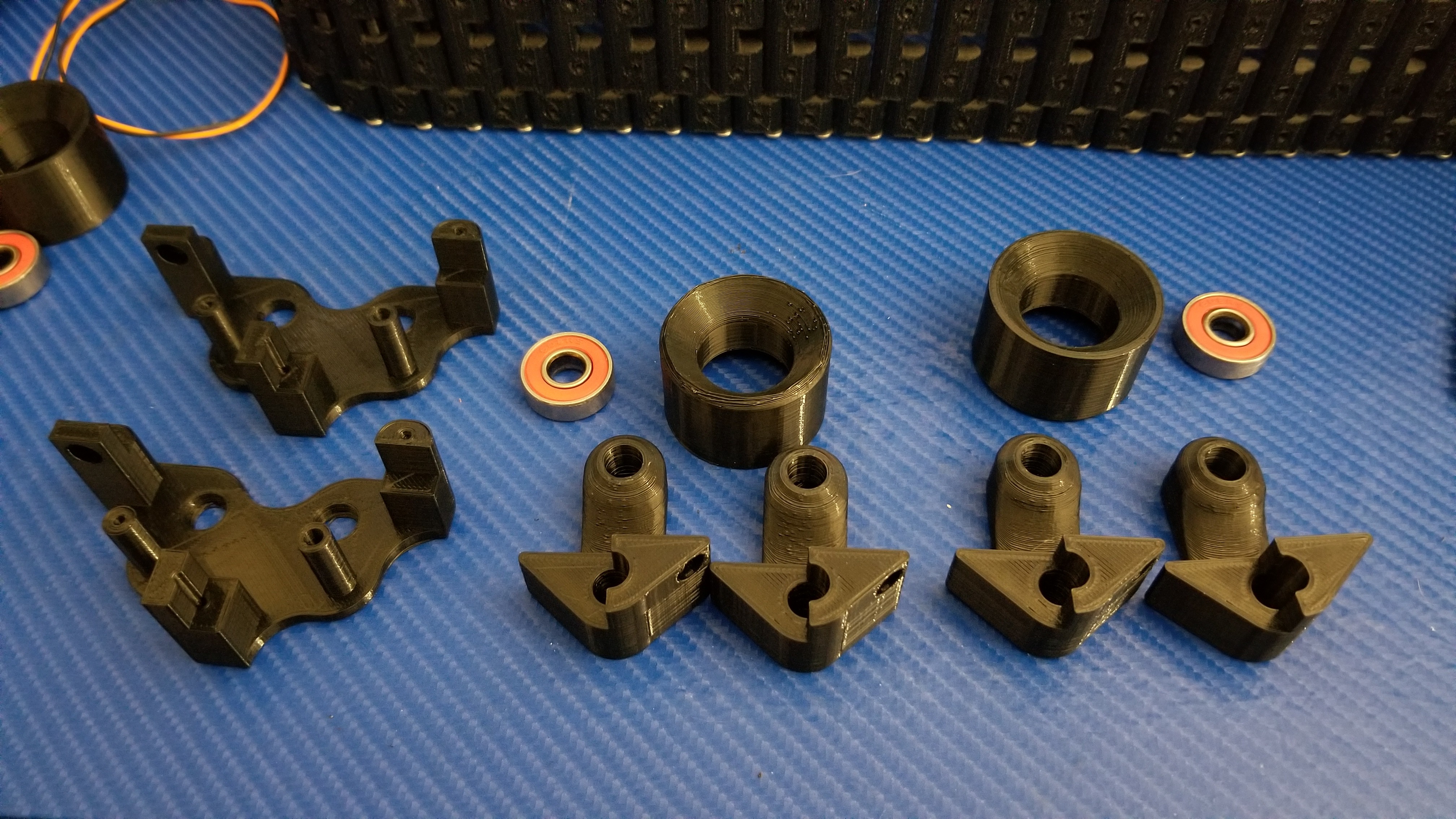 Then I press fit in all the bearings into the free wheels. Hammer bench vise and a perfect sized air line quick connect to hammer them in place. The air quick connect was perfect size for the outer part of the bearings. Wish I had a press.