Locked and loaded. The stencil I had made matches perfectly! 
Just trying on for size at the moment. Before I dive in and bake this boi I want to do an inventory on all the parts and where they will go.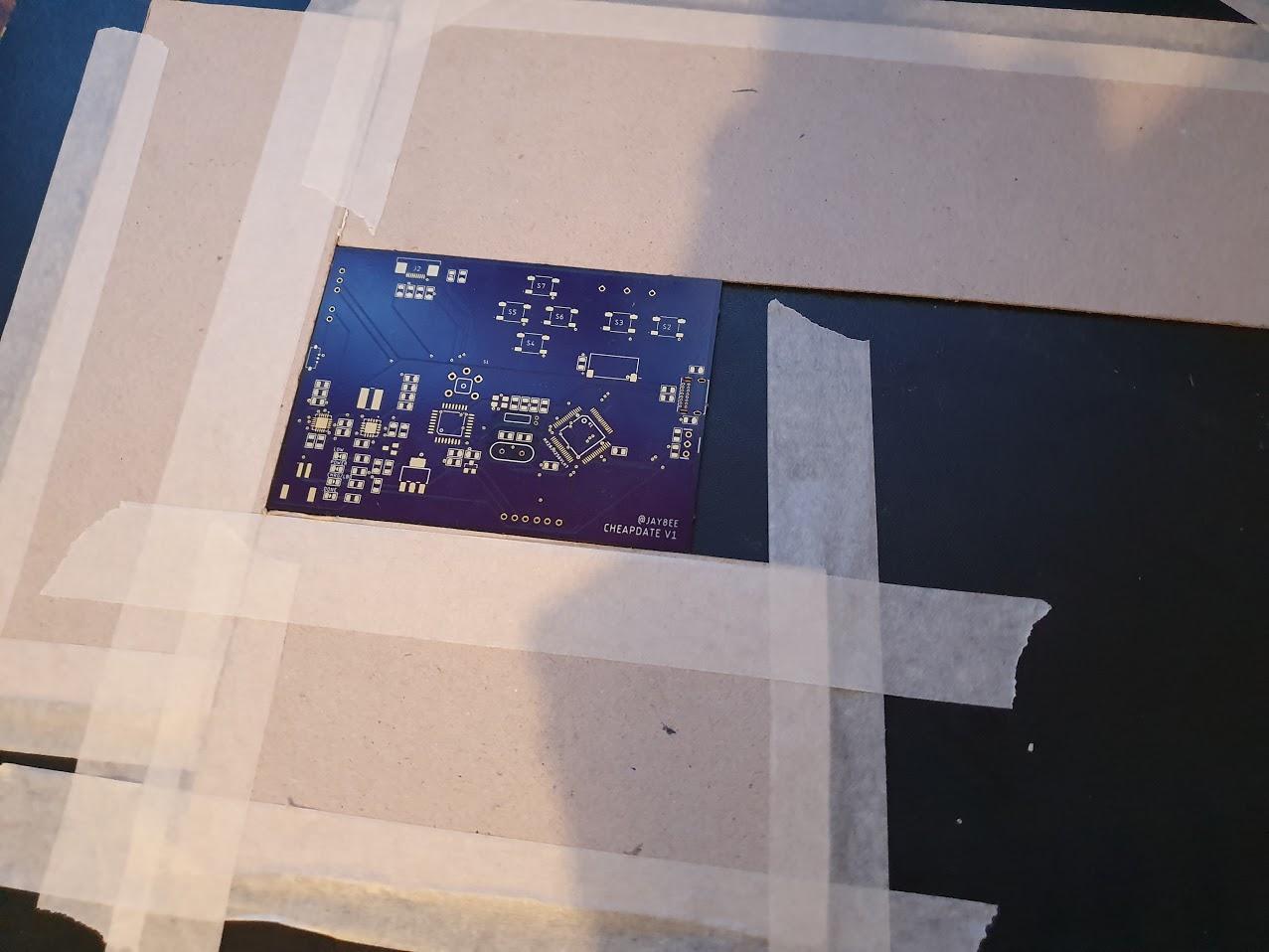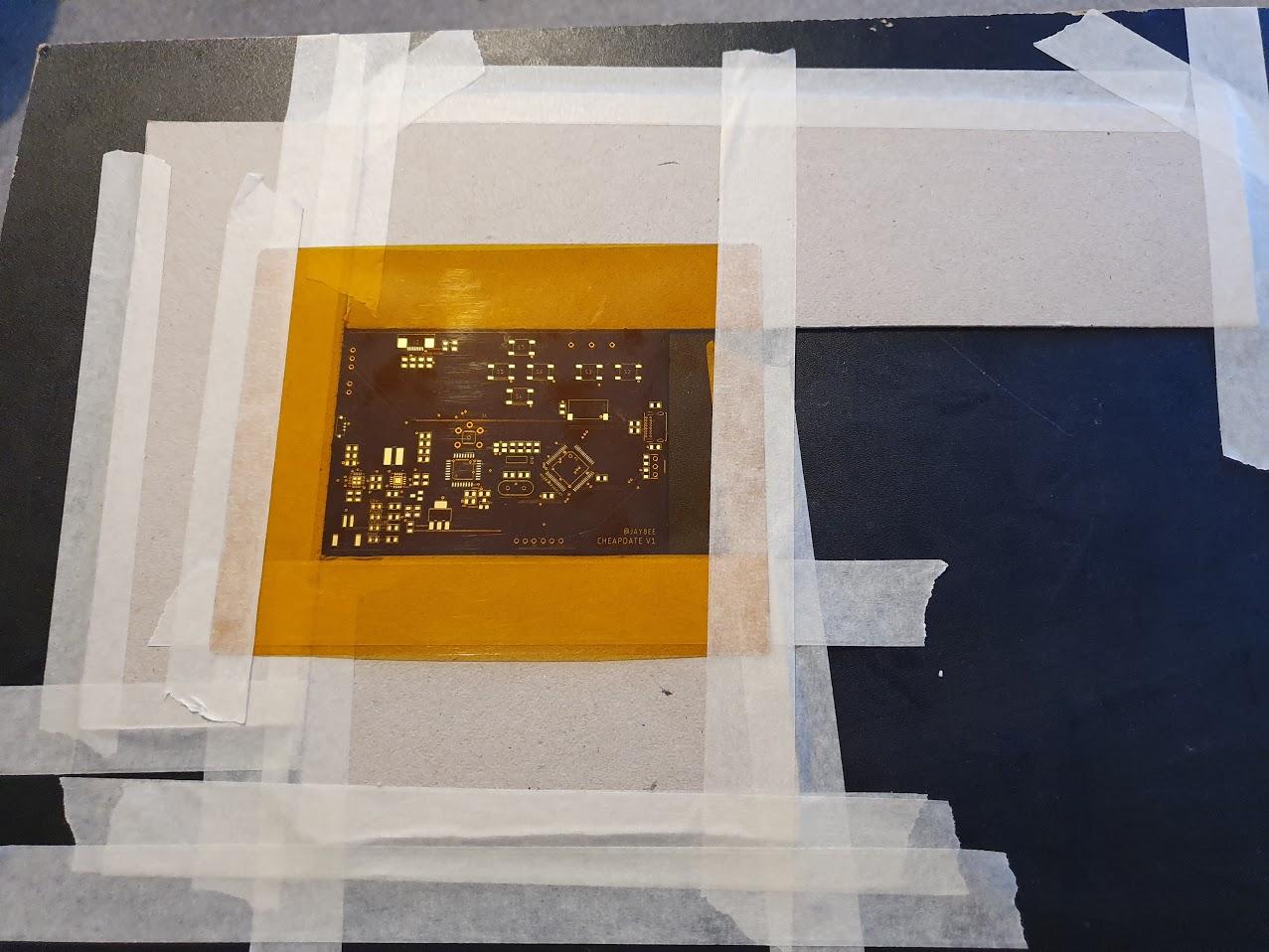 Good thing I checked... Forgot to order the voltage regulator and a bunch of 1uf caps. Standing down until they arrive.