Went ahead with the big assemble on Cheapdate V1 

Overall I'd say EZ Bake (my reflow oven project) came through in a big way. Some manual corrections to make, primarily solder 'bridging' on the CPU. AFAIK manual corrections are common even for commercial SMD solder bakes.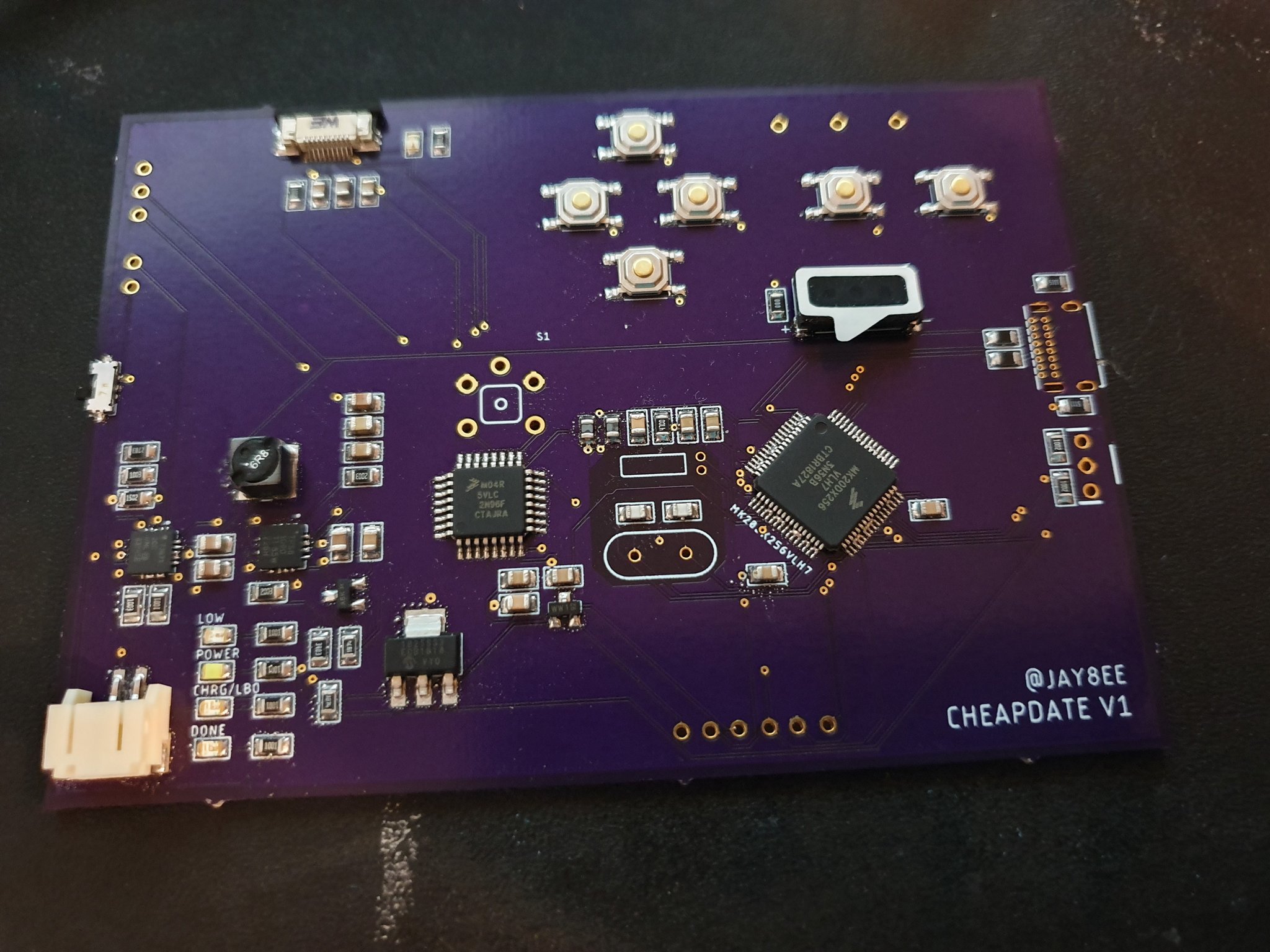 The ribbon cable connector (top left) is a bit sketchy too (confirmed by some multimeter prodding). I'll get this cleaned up tomorrow, will need to source some isopropyl alcohol from somewhere (??), then attempt to get this thing booting!