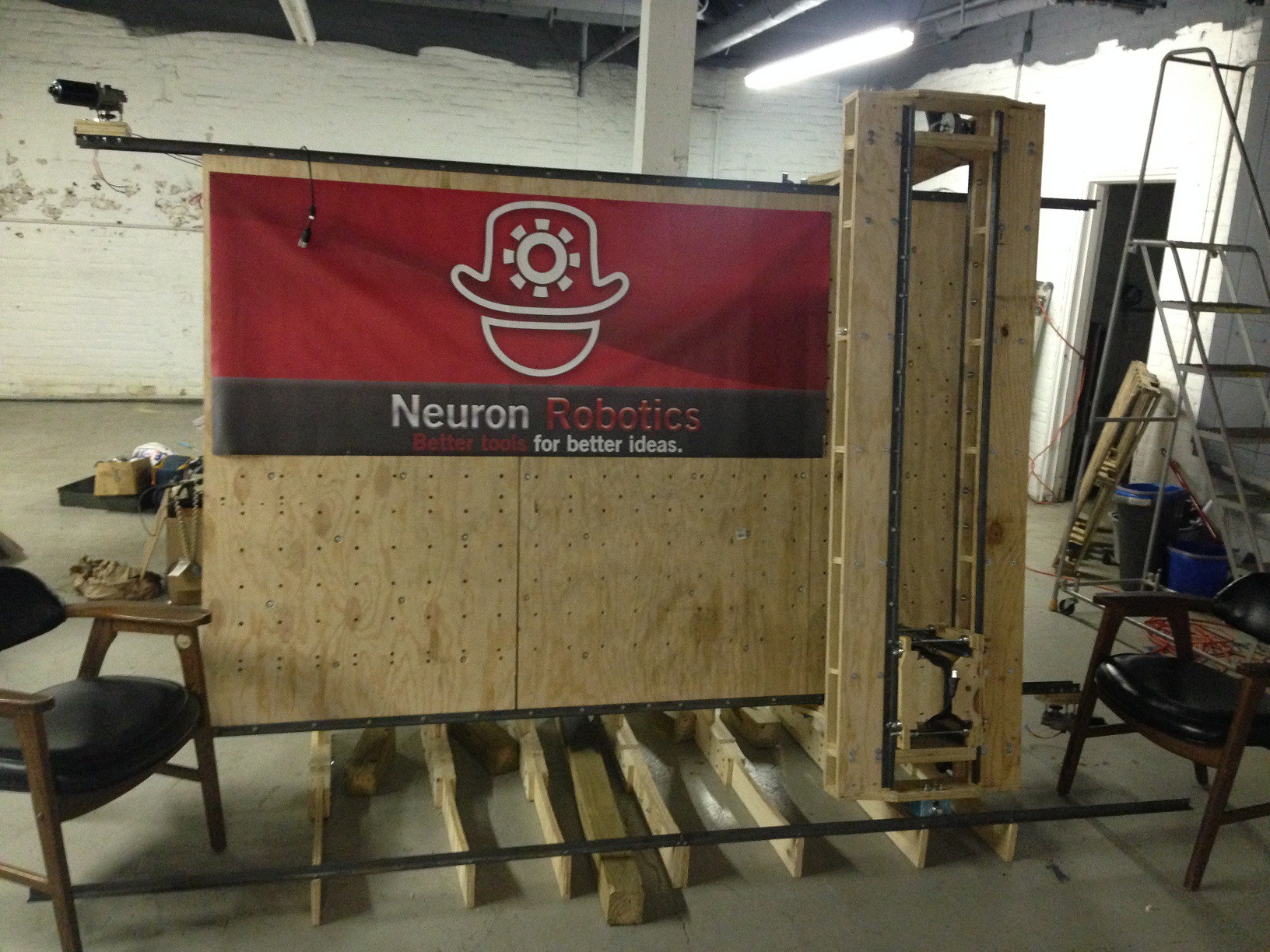 A ton has happened since our last update.  The router is now standing vertical. Everything has been tested without computer control. We are currently wiring the machine and hoping to start cnc testing shortly. 
The router took a short trip from our warehouse in worcester to the big apple for NYC makerfaire. Thanks to all you makers for asking tons of questions and throwing out amazing ideas on how to make our open source router even better. 
Idler sprocket on the Y axis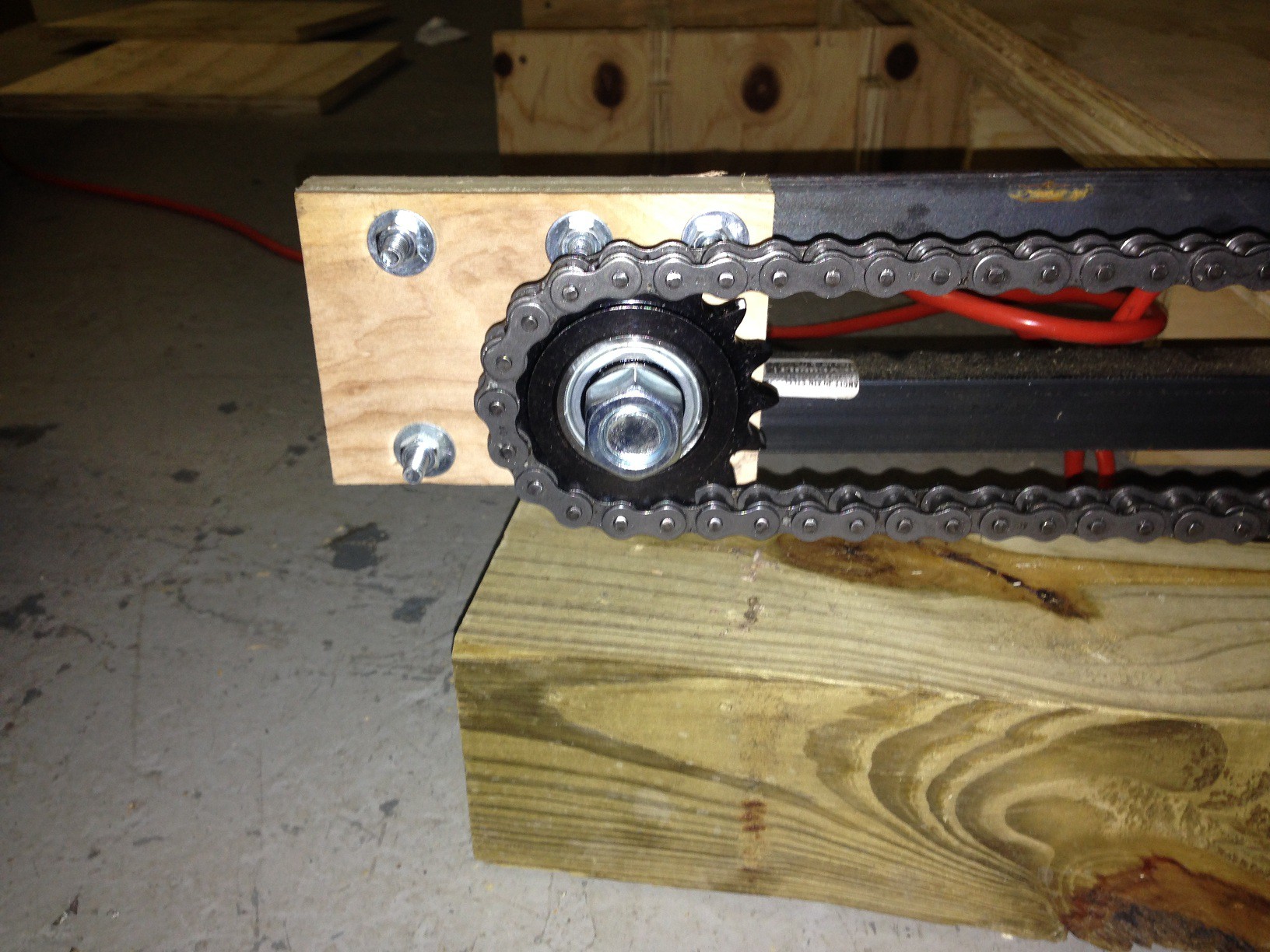 Motor mount on the Y axis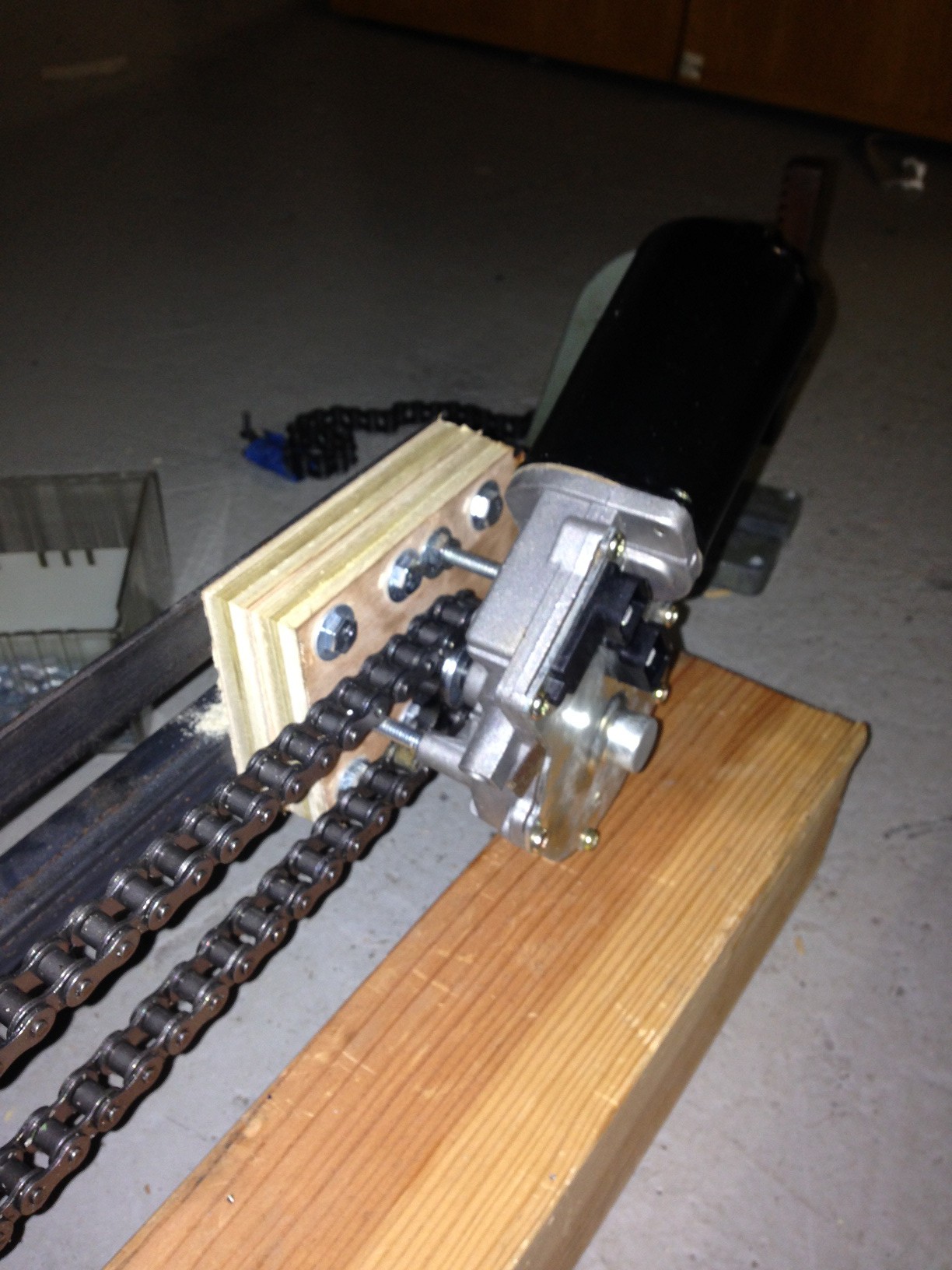 Gantry chain connection on the Y axis.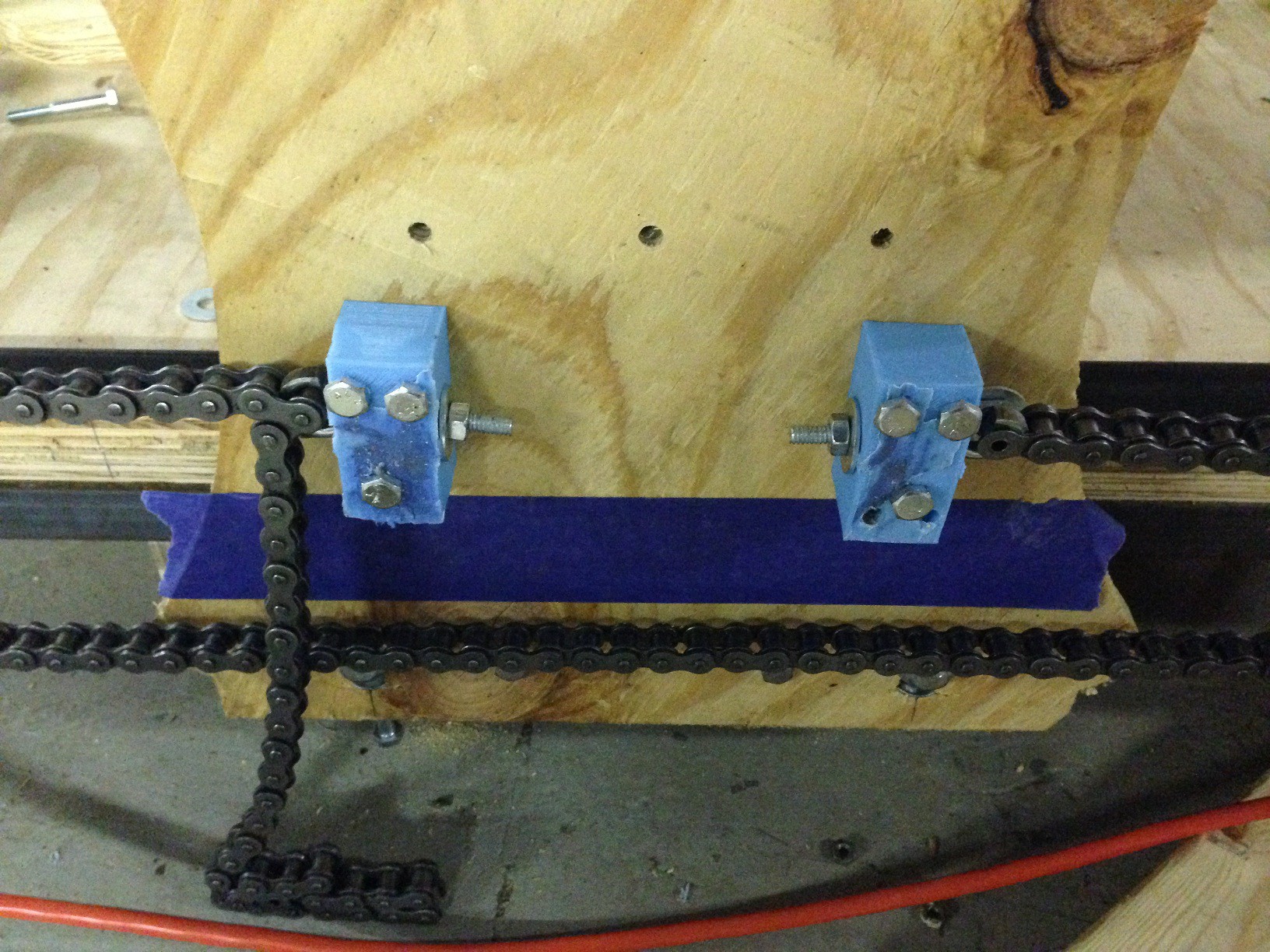 Initial control systems wiring/testing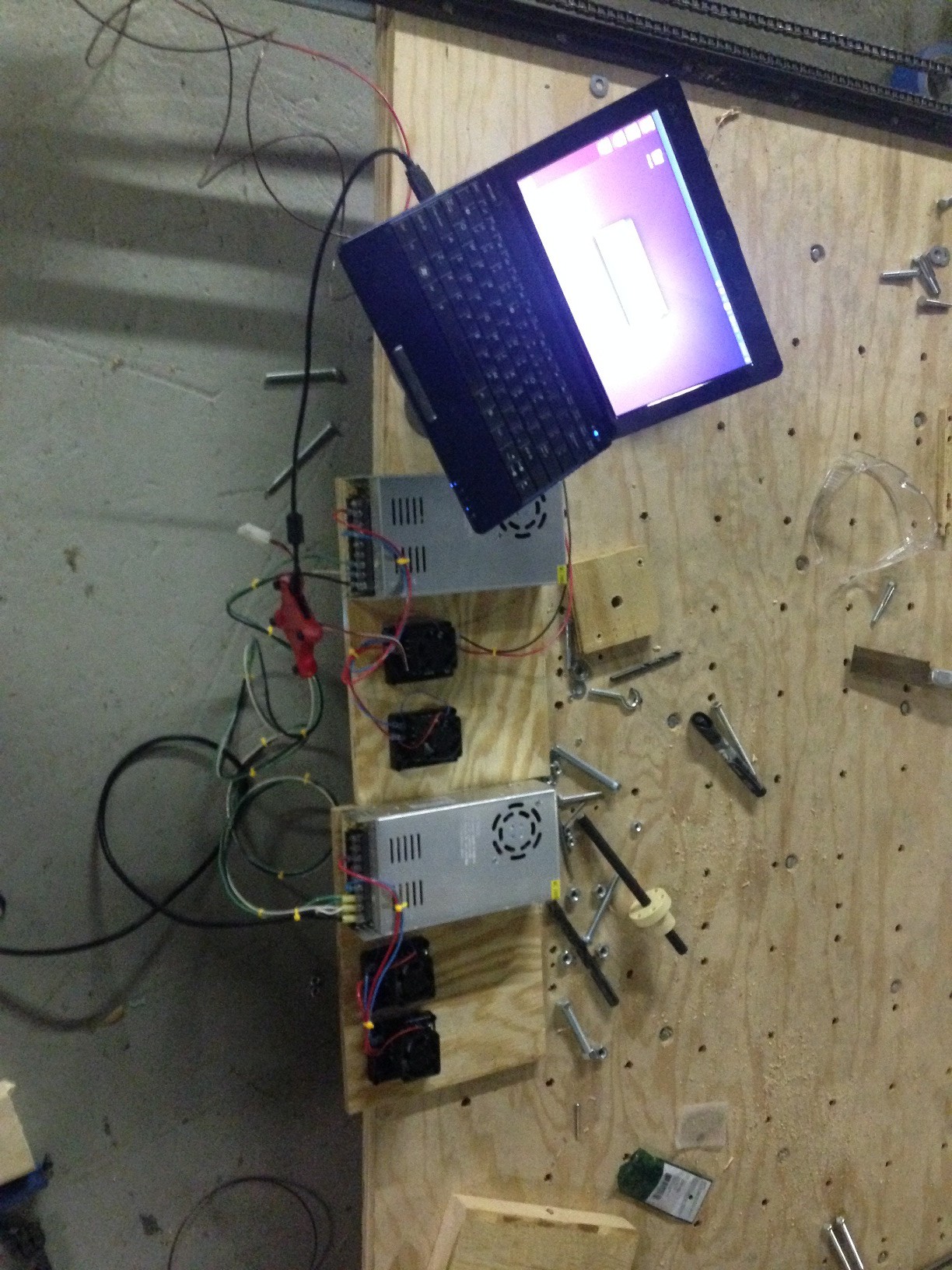 Upgraded X and Z gantry.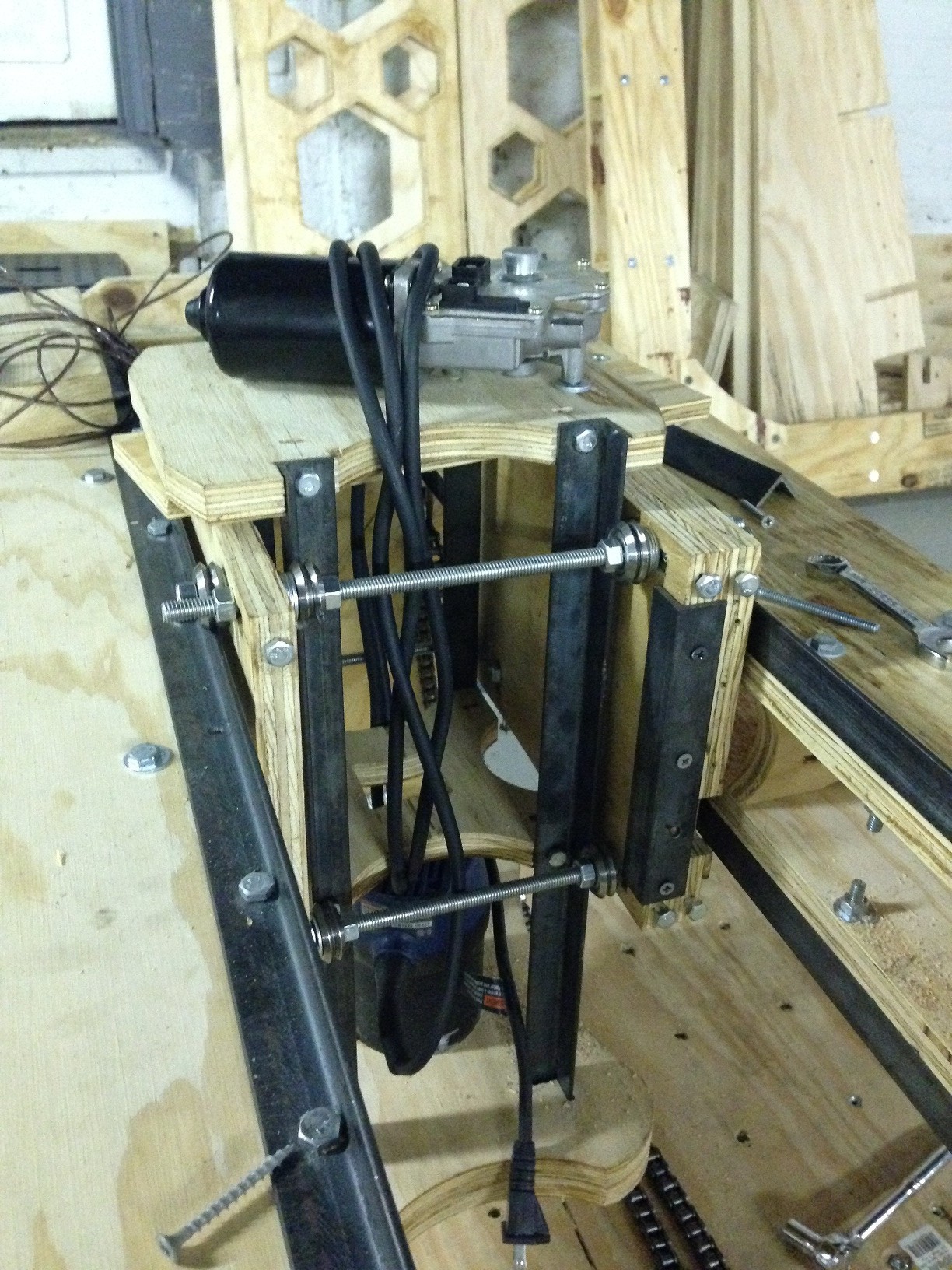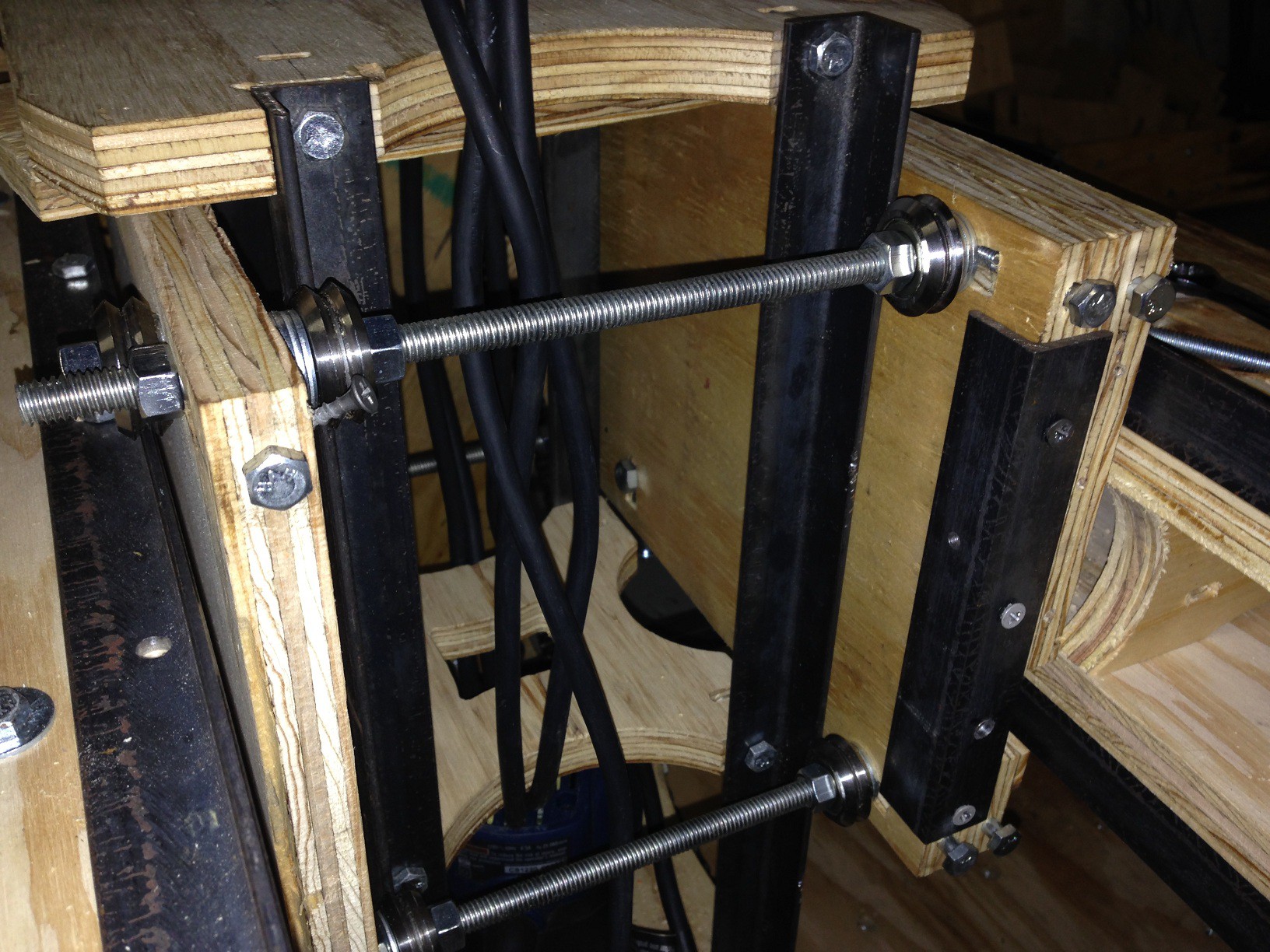 A little vertical rib encouragement.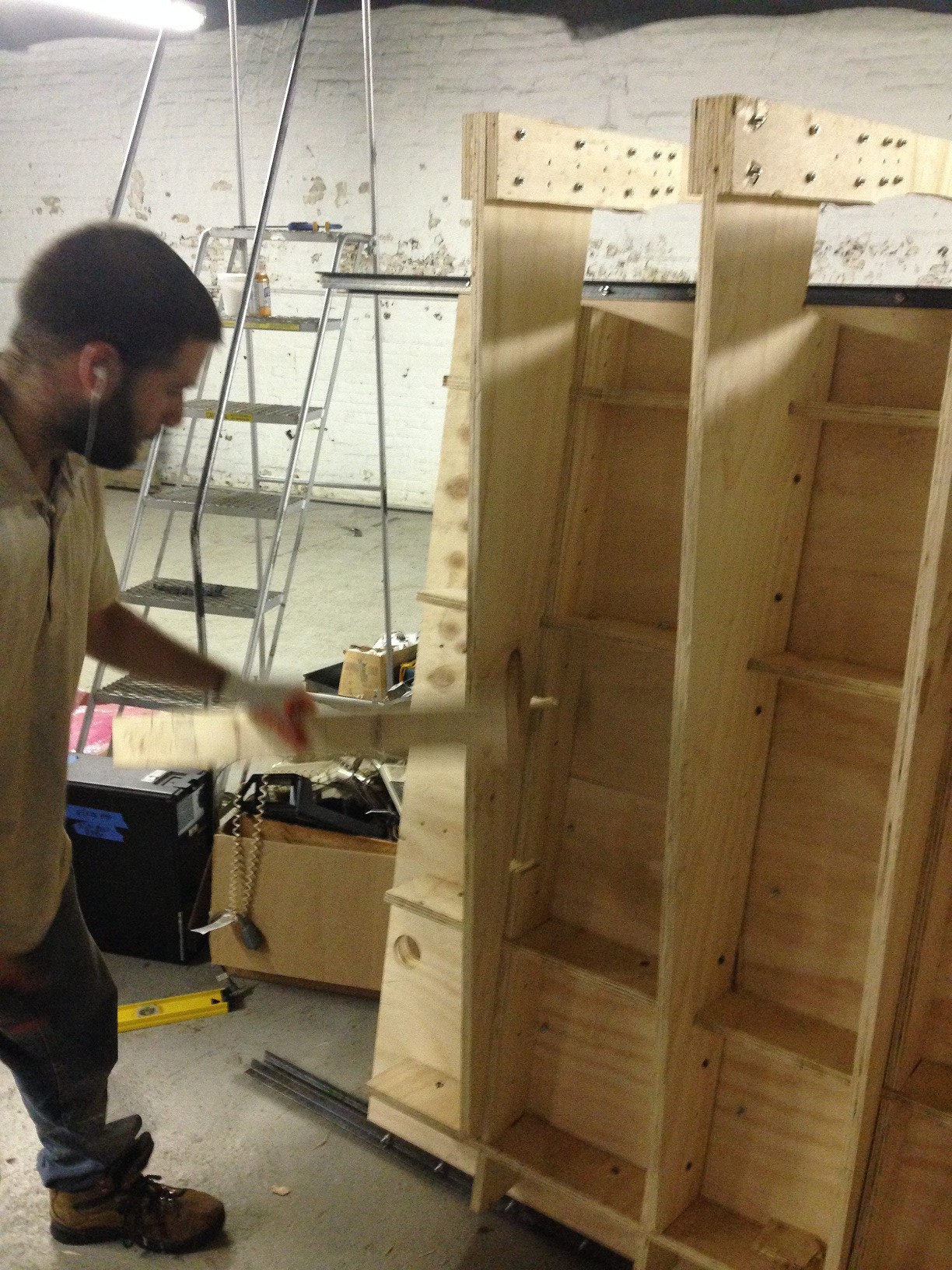 Vertical Router showing X, Y, and Z axis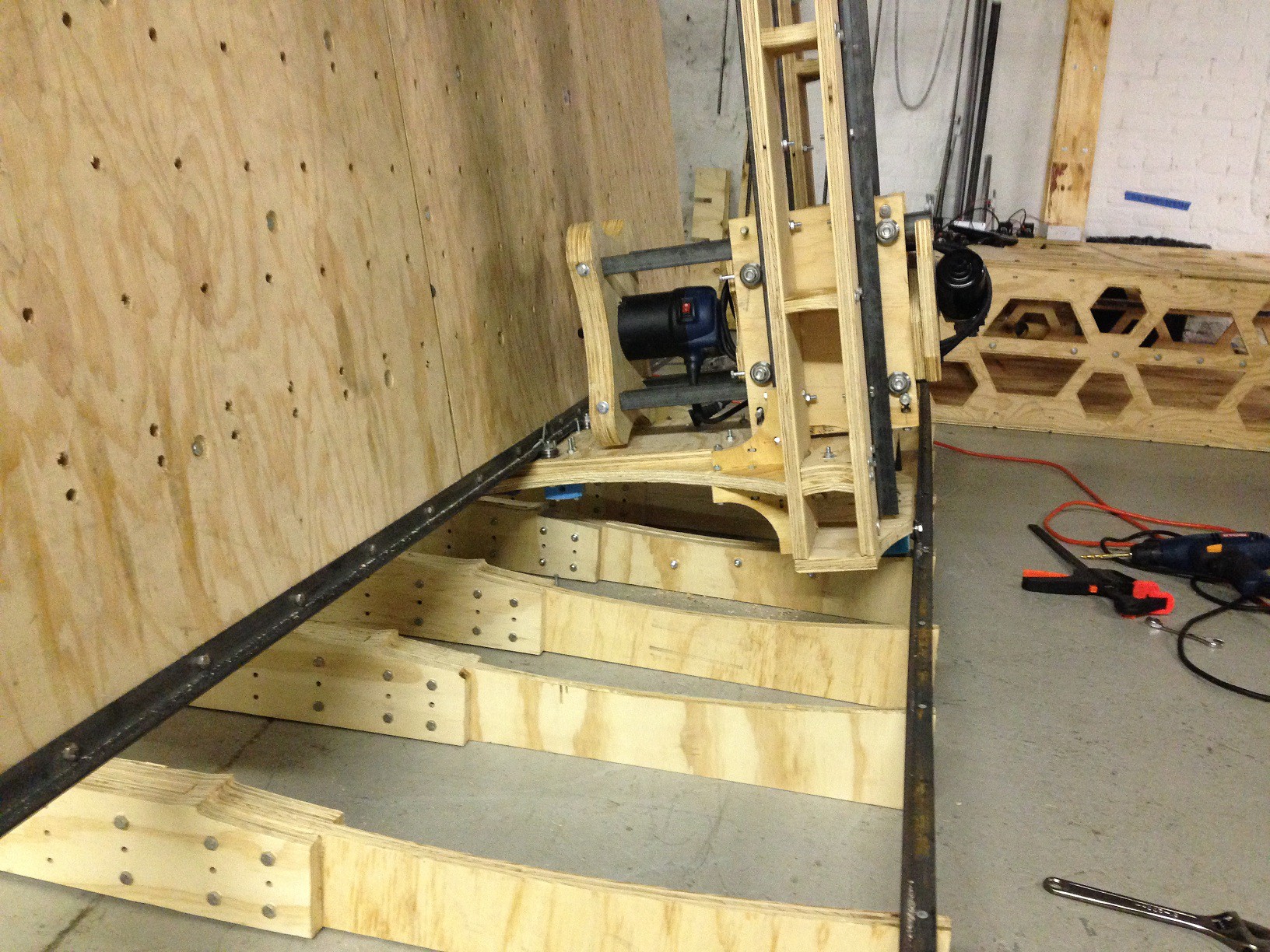 Y axis rail mounting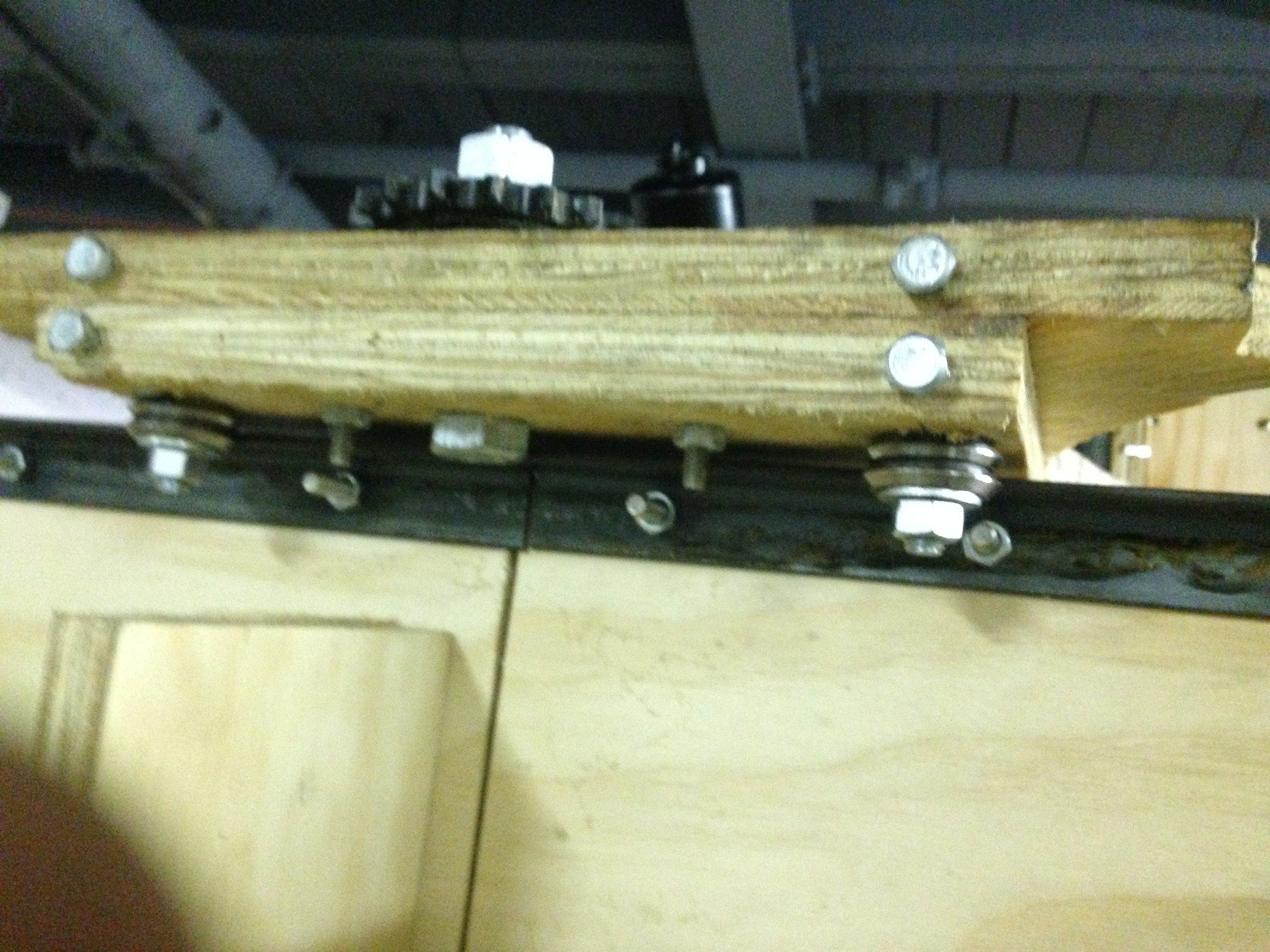 Back of the Vertical Router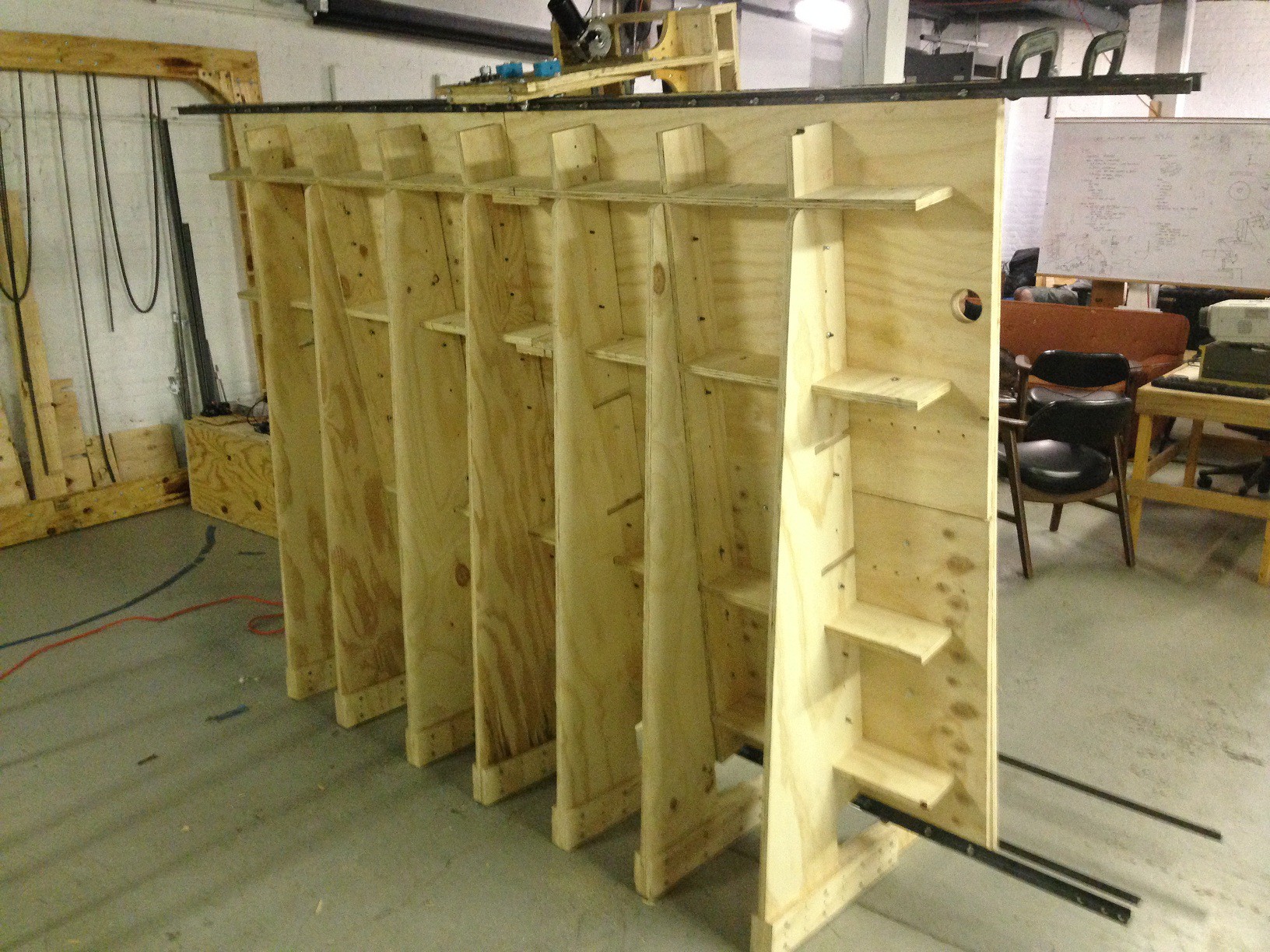 Front of the Vertical router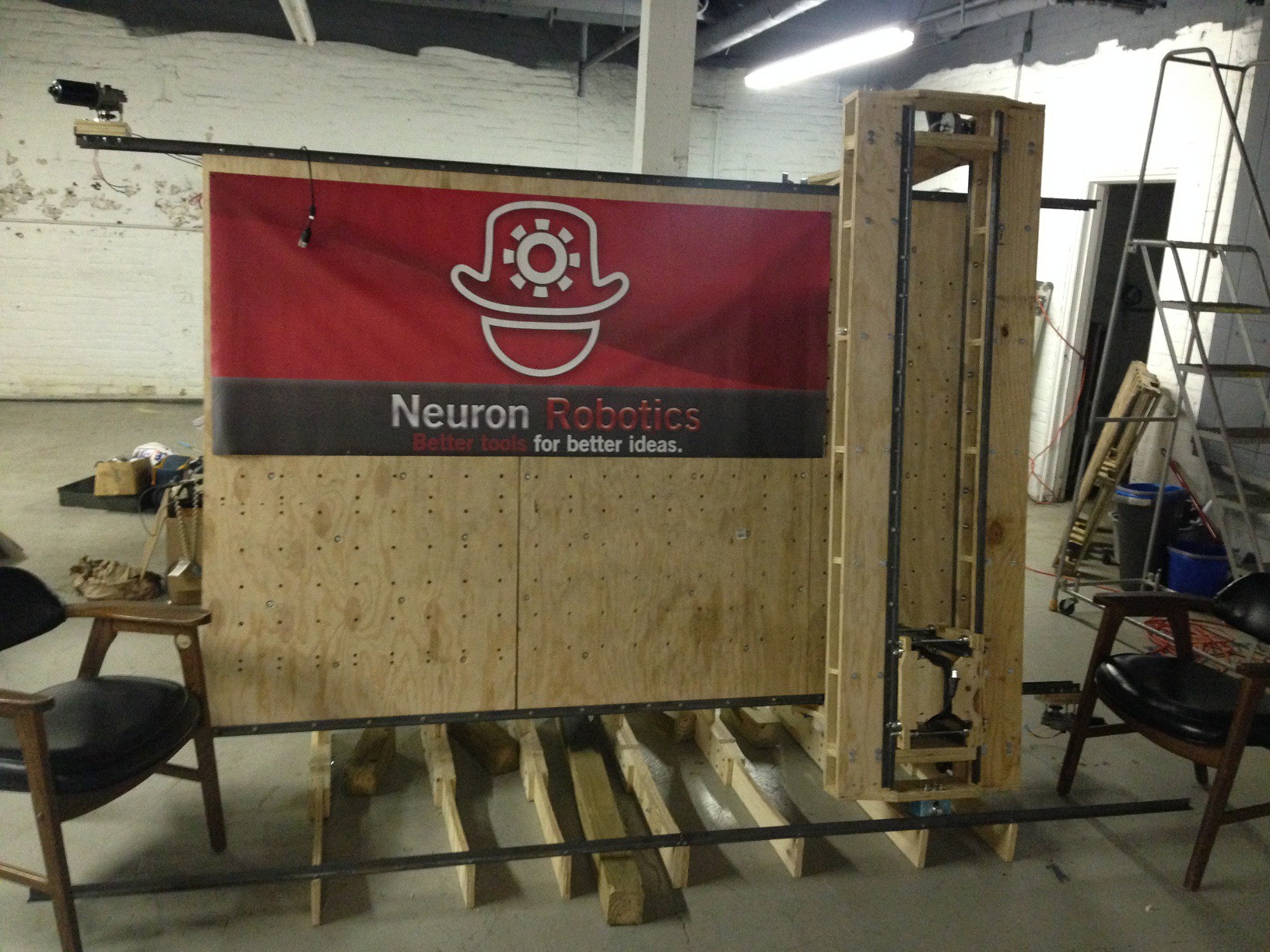 Packed up and ready for a trip to NYC Makerfaire.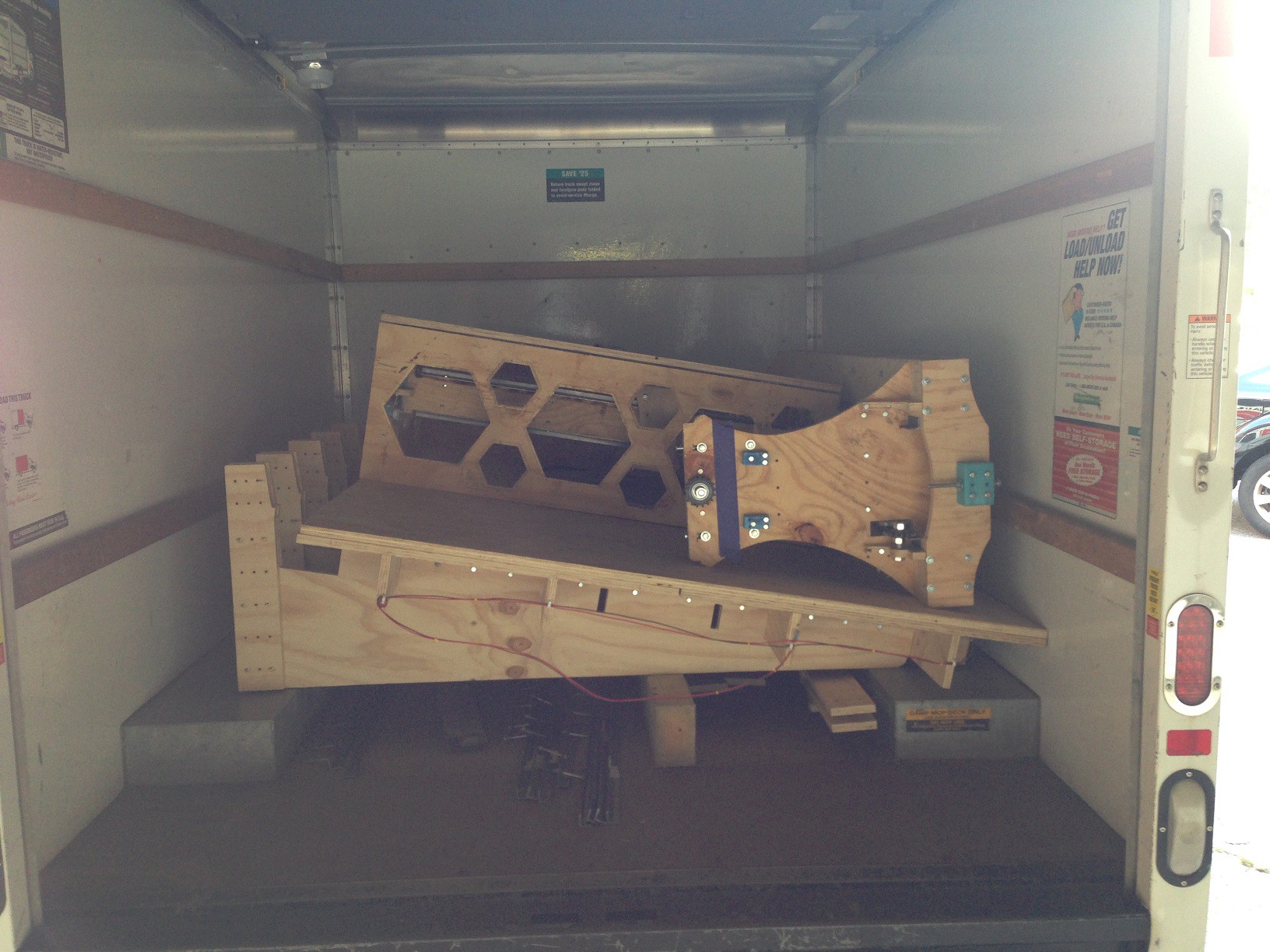 Makerfaire tent.