As we needed to test the enclosure fitting prior to choosing extruded aluminum, we settled for 3D printing as we could get our prints with a 2 day lead time. We chose Cubic 3D as our printing partner. They offer affordable printing services in Kenya and have very good customer service. Quite impressive considering that the printing service is lead by 2 undergraduate students.
On login, we uploaded our 3D prints.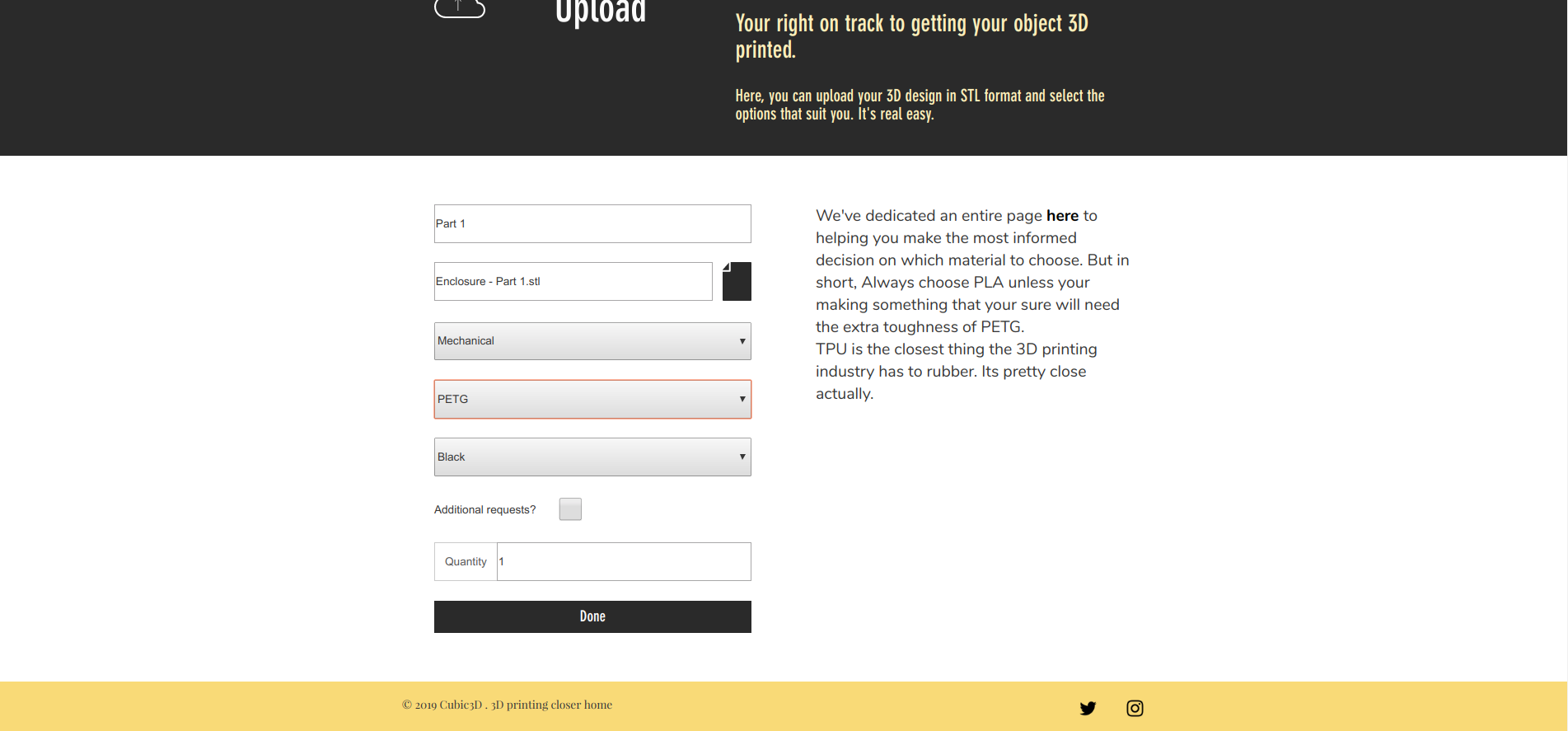 Total cost for a single unit(all parts combined) came to 11 USD.