Got the parts off the printer the other night and they turned out well. These pieces are the end caps of the cable actuator.
Here is a shot of the first fit up of the parts and the assembly.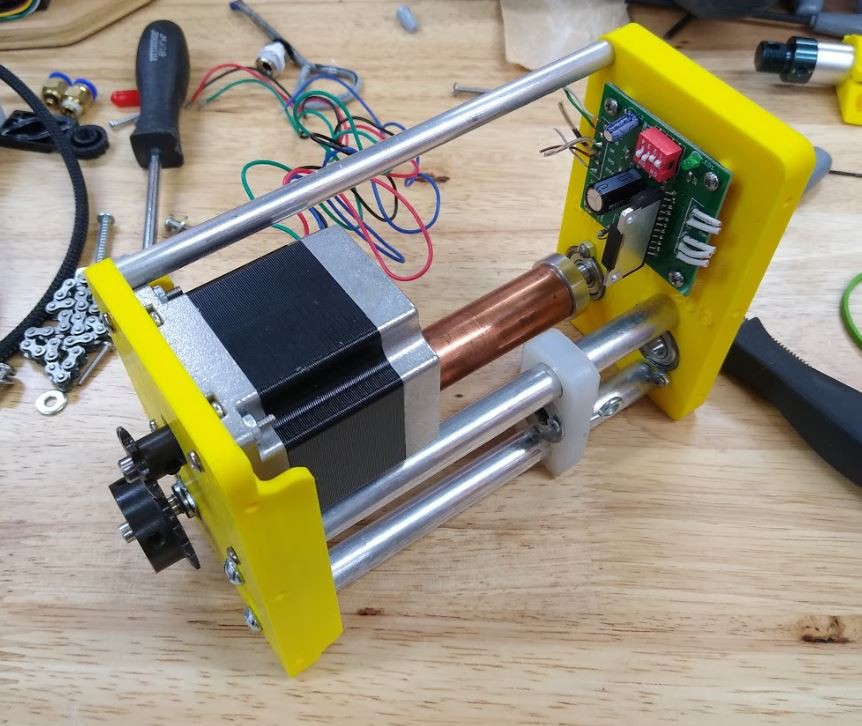 There was a comment about the heat generated by the steppers, so this is something that I will keep an eye on. The plastic is just PLA so not very heat tolerant.