Hot tubs are expensive. Even free craigslist jobs come with tremendous costs:
Moving the (very heavy) hot tub
Installing the (very heavy) hot tub somewhere you can put a bunch of heavy water in it
Repairing the hot tub
Getting a heater for the hot tub (free on craigslist rarely comes with a functional heater)
Getting a cover for the hot tub (covers are VERY valuable [more later] and therefore pretty expensive, and therefore often sell without the actual tub)
Running power to the hot tub (240V, high current)
Even if you can get your buddy, your buddy's truck, and 4 other friends to help you heave the thing around, a big foam-packed plastic tub is still a long way off from a functional spa, even if it's watertight. 
Ballpark, assuming you don't already have 240V in the perfect spot on a patio, a hot tub will run you $5-10k before you even turn it on. Maybe $4k if you get a "free" tub, and maybe only $2k if your buddy with the truck is also an electrician.
Enter the inflatable spa.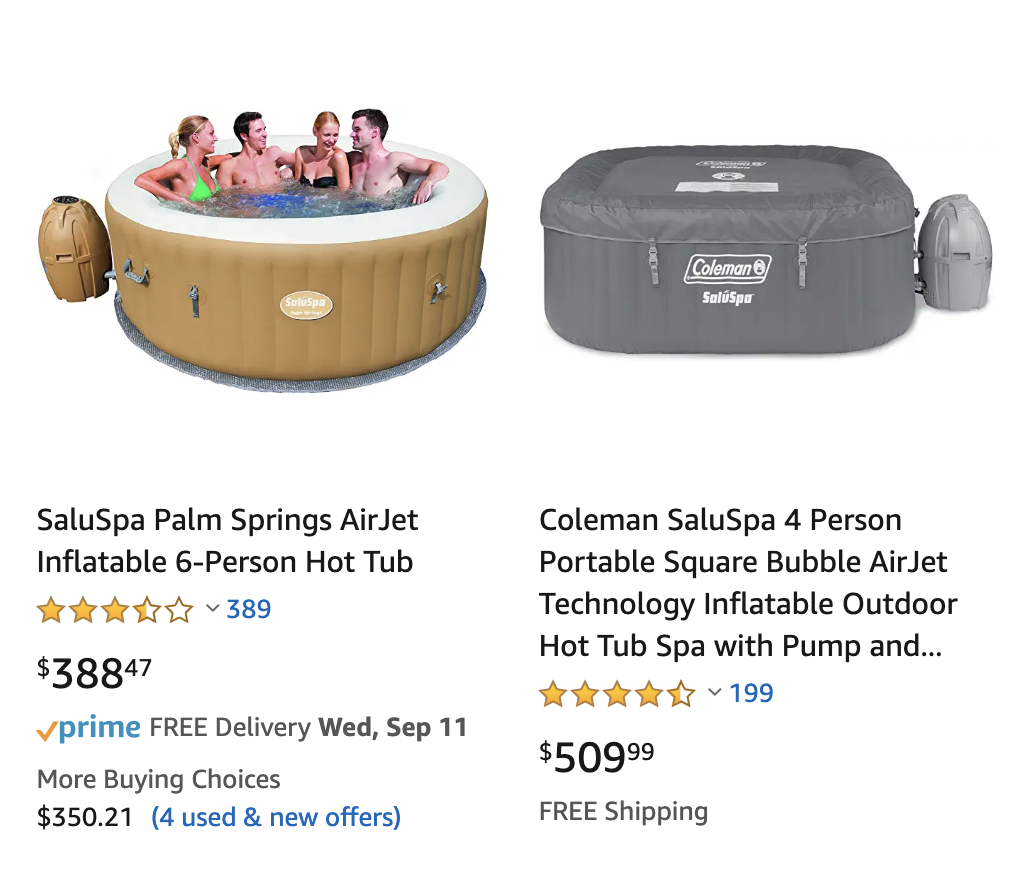 I can say with confidence - if you're looking at this and thinking, "hmm, that's a good idea!" - you're right. Go get one. On Prime Day you might even be able to get one of those 6 person models for $350. To be clear: yes, it fits 6 people, if you're all close friends. It fits 4 comfortably. 3 if you don't like each other. It is worth every penny.
But then, $350 and $3500 are pretty far apart, and there are good reasons. So maybe read on first.
The REAL cost of a $350 Hot Tub

Ok, so the CAPITAL cost is much cheaper. But that's not the whole picture. Here's where the hot tub owner spends money:
Capital (purchase) $$$
Consumables (chemicals)
Personal effort
Accessories
Energy $$$
Personal effort - well, you're a hacker, so you're probably not the type to pay someone to make the problem go away. Ignore this.
Consumables - these are pretty cheap, especially for such a small volume of water. As a point of reference, I've spent about $60 or 80 on chemicals since the start of this, and I'm in no danger of running out of anything soon. It's more like, a $10 bottle of chlorine that'll last you a year, a $18 bag of Alkalinity Up that you'll never finish, etc.
Accessories - get what you want, duh. We always kinda go nuts on projects, don't we? I recommend a hand-held pool skimmer, but otherwise, budget appropriately.
Capital - This is the single biggest cost, and with the inflatable tub, we've knocked it WAY down.
Energy - This is the second biggest cost, and knocking this down is basically the whole focus of this project.