I love Fusion360!
I modeled one segment by tracing the segments on a canvas in Fusion360.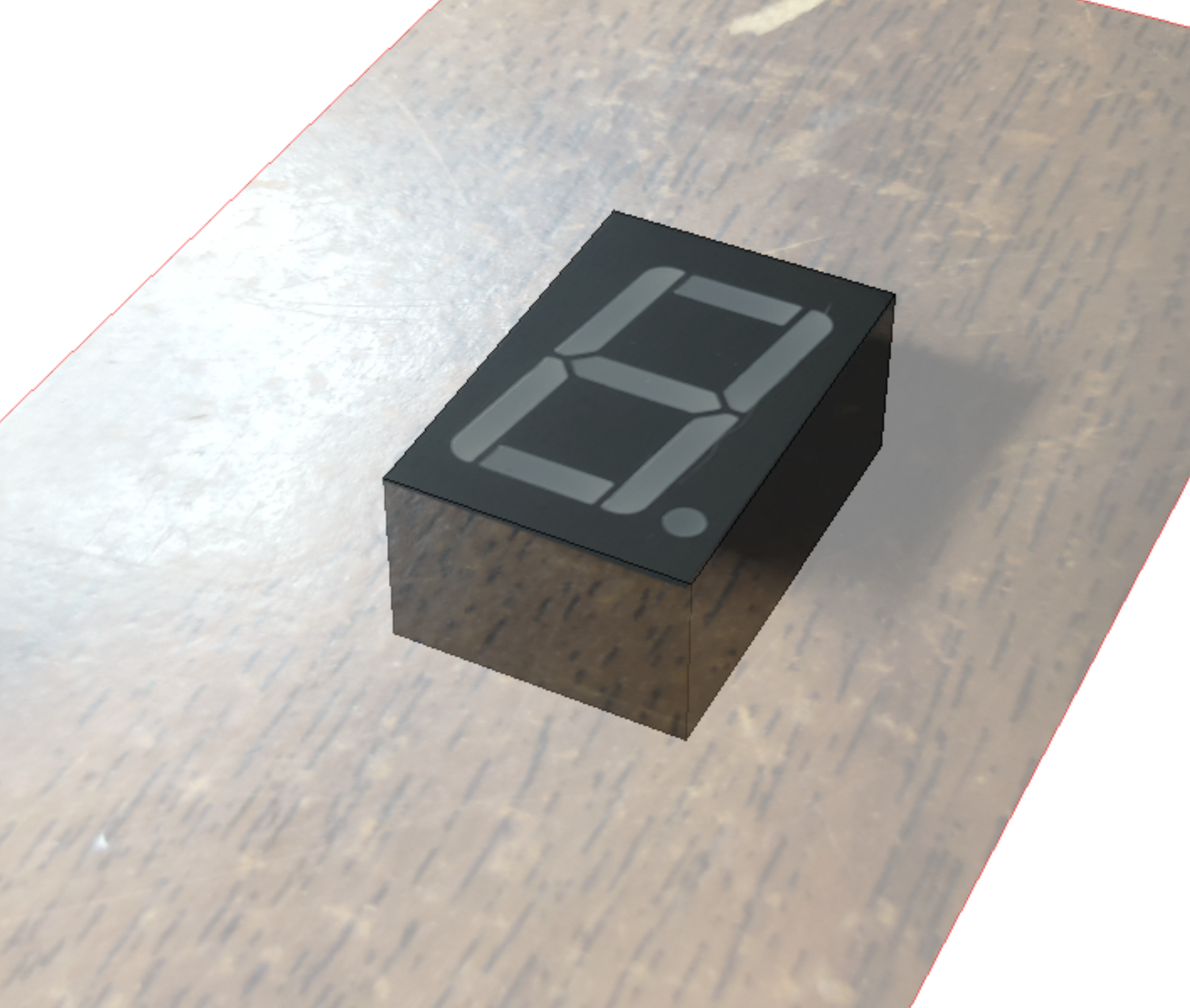 Extrude the segments so I could set each segment color independently.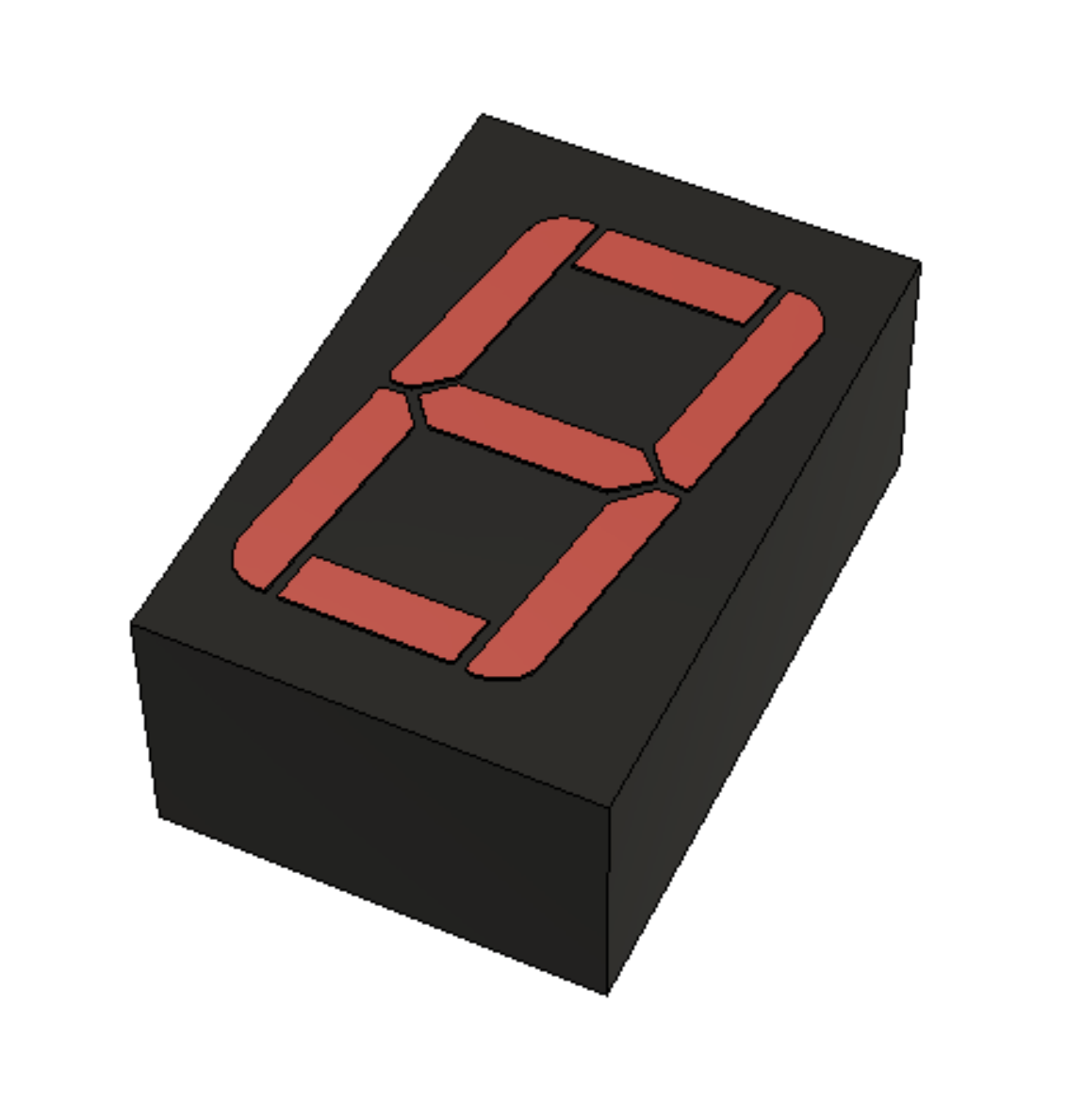 Use rectangular pattern with a direction parallel with the digit slant.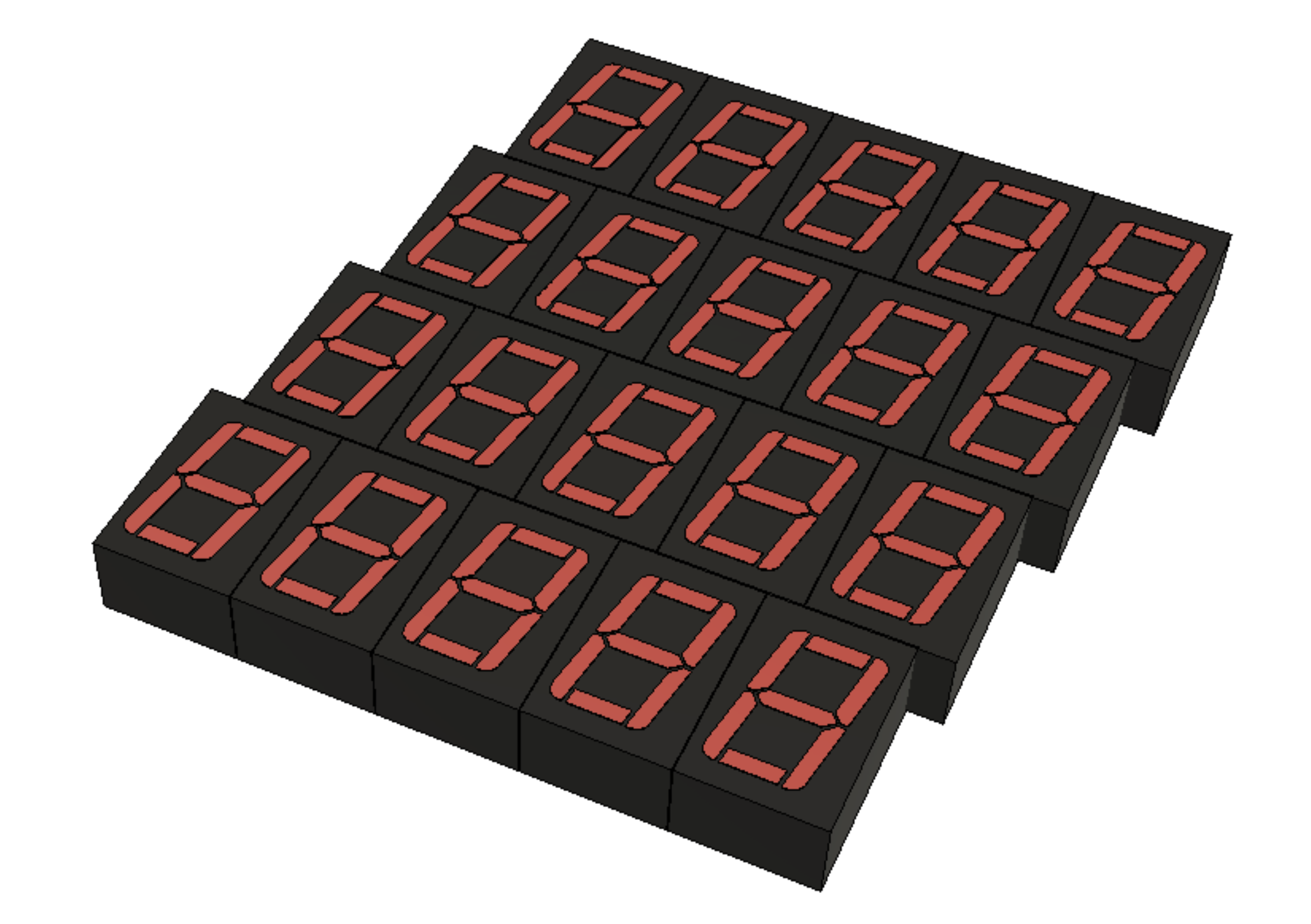 Then I used fill in Paint.NET to simulate lighting up various segments.

All this before wiring, breadboarding, PCB, or coding!