So if we fastforward, I've actually got the disco board working with TouchGFX running on it. This was in 2/6 -19.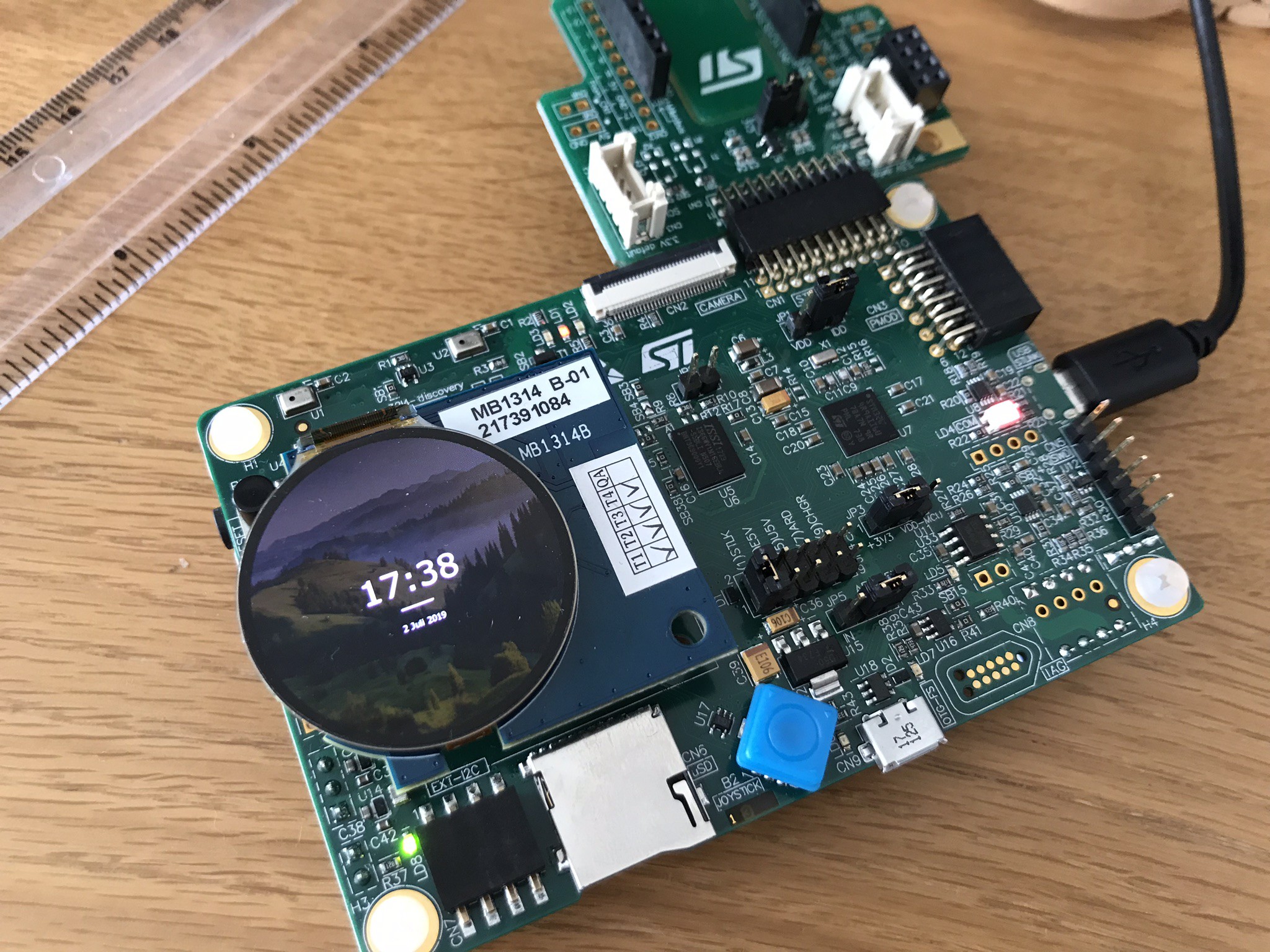 I have also started making cad drafts for the case and pcb. 
One problem has come up and that is the voltage regulator for the OLEDscreen is using an obsolete component on the disco board (the tiny blue daughterboard). so i have been searching for a replacement and found the STOD32A. 
This component will now be tested  to see if it works with the screen. 
So right now i'm working on the testboard and will wait for it to arrive in maybe 10-15 days from china.