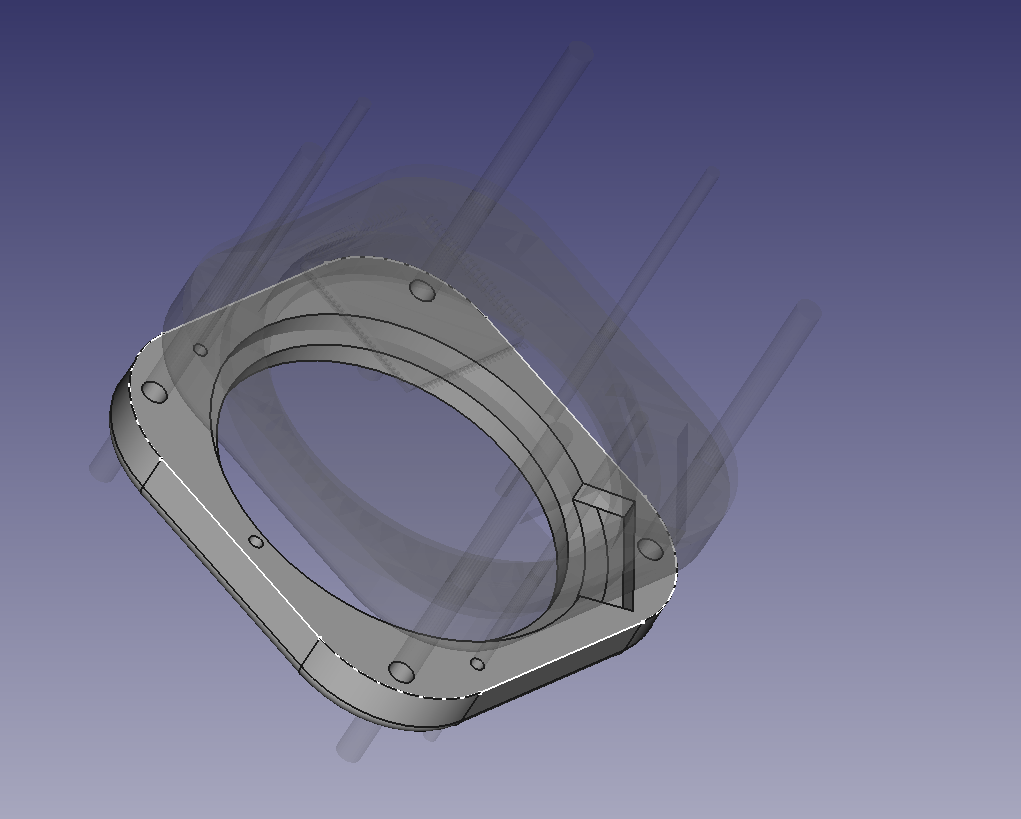 Fitting in some mountingholes in the top half.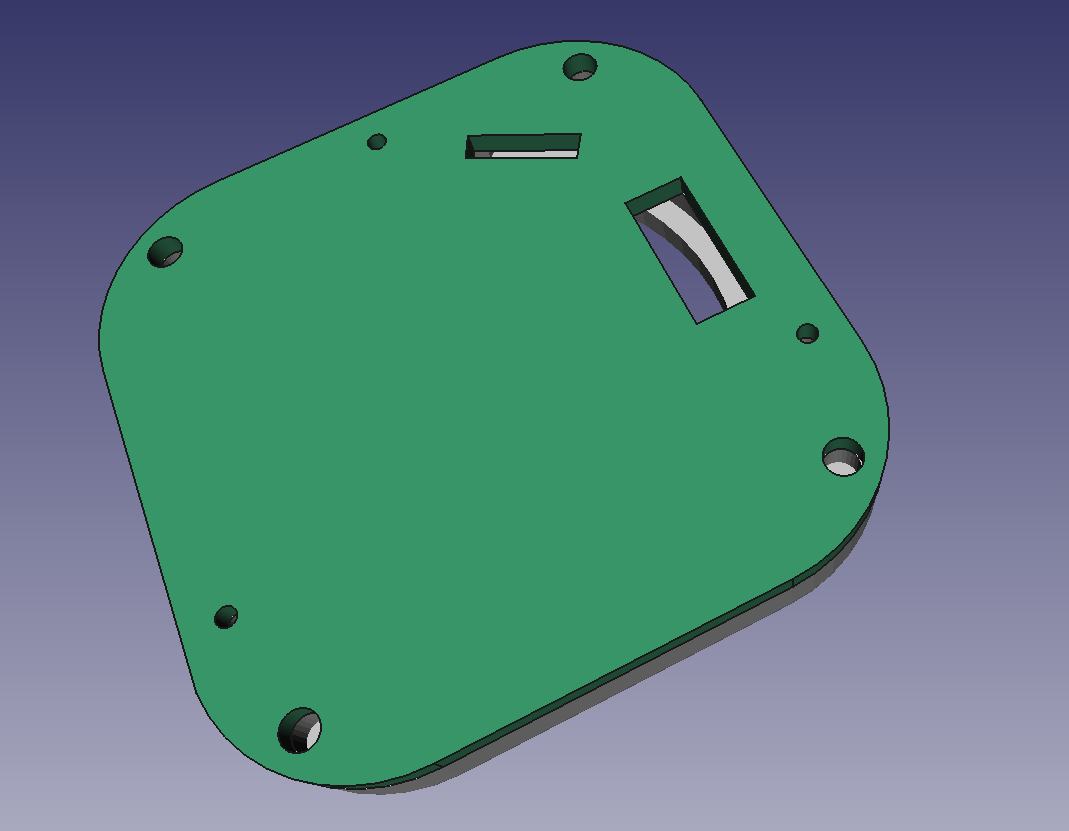 Mounting holes in place. And slits for the the display.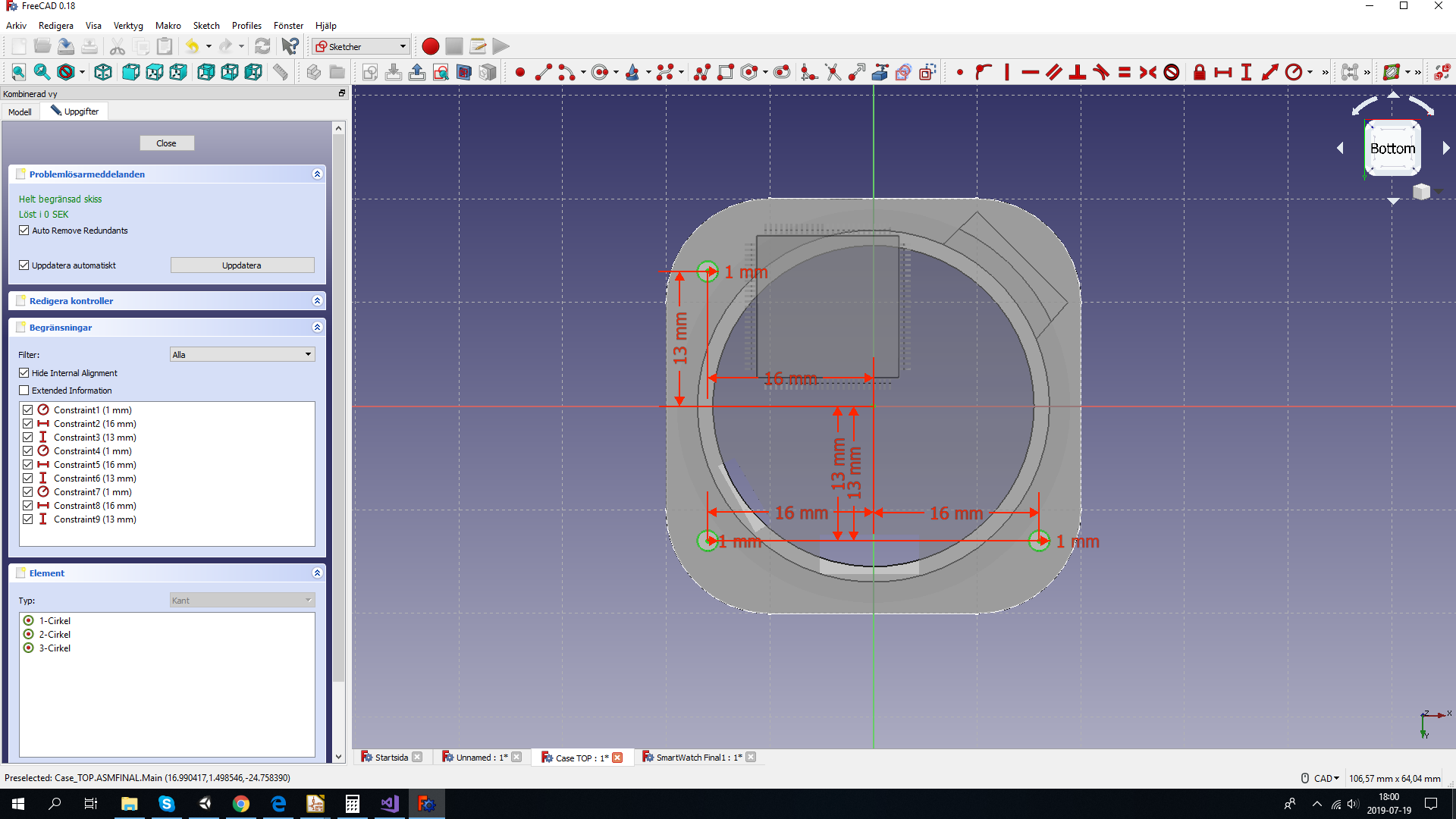 I made the holes wrong. I forgot to flip the pcb over so the components are on the bottom. 
I also made the holes more symetrical and M2. I found some M2 x 10mm screws online which i aim to use.