So far so good...
Today I made some wirings for the mini-hotel automation system.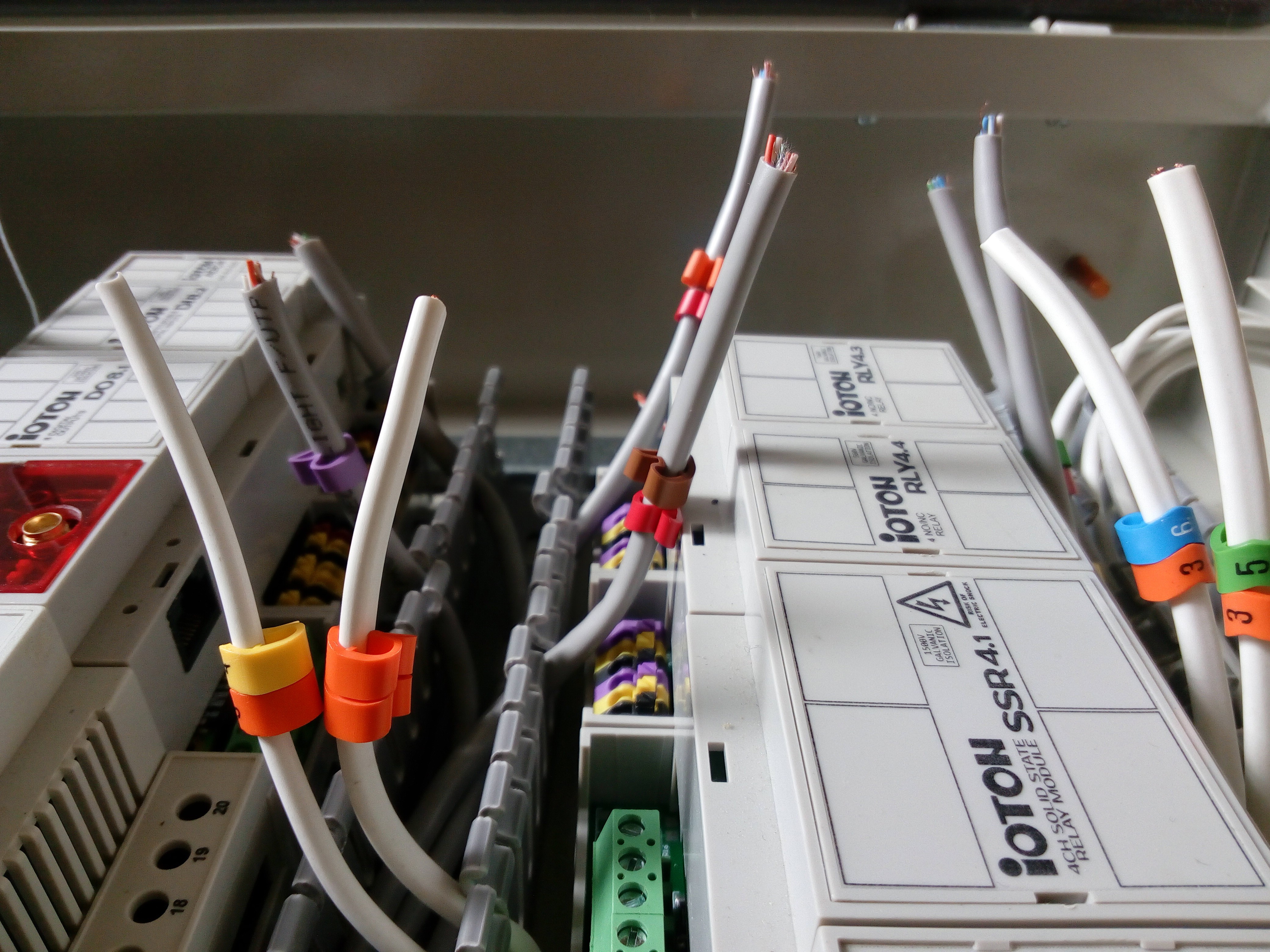 I think it was a very good decision to combine 4 inputs or outputs in one group because to connect one group I need one UTP cable. Now wiring is as easy as possible.
---------- more ----------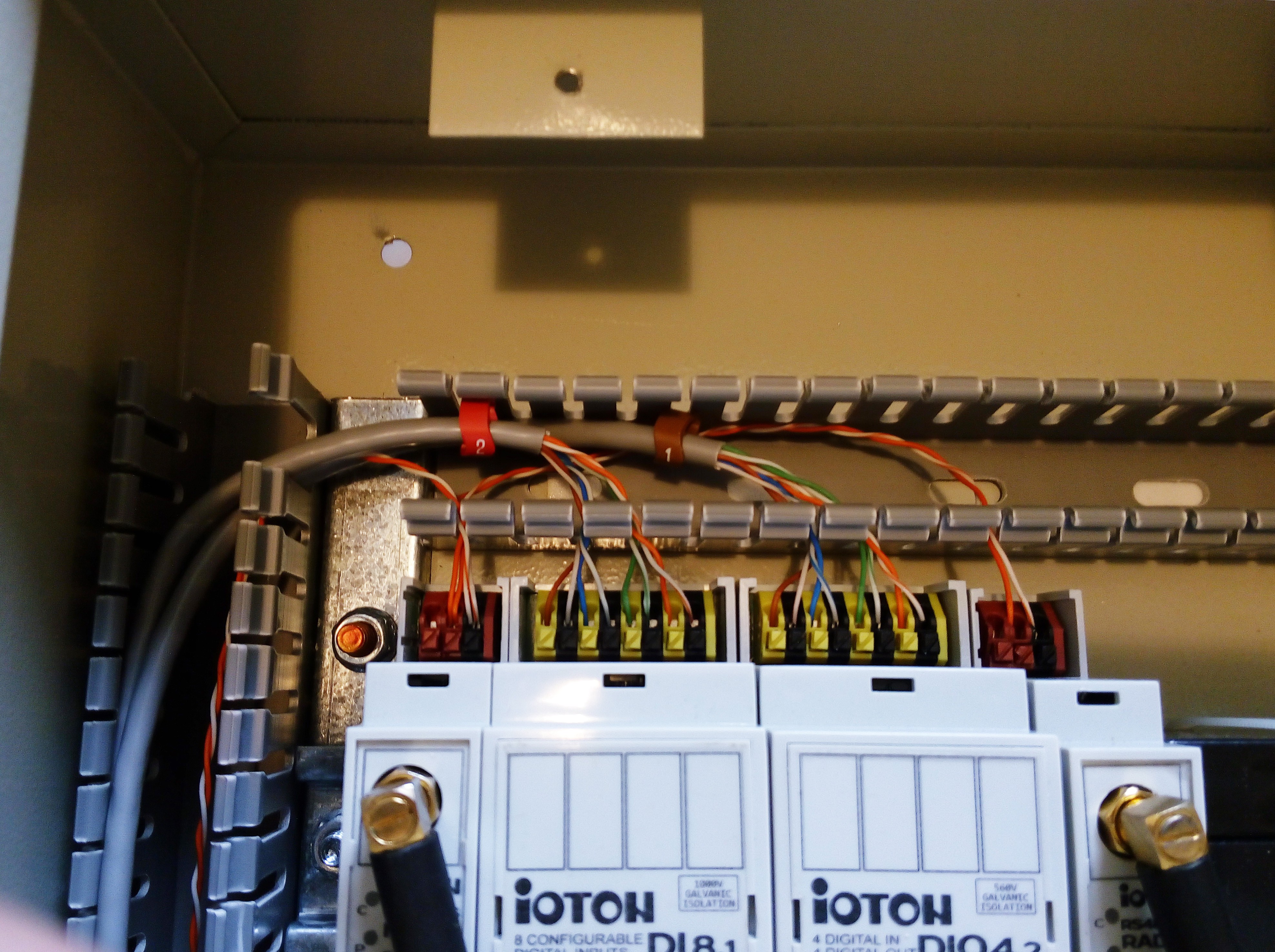 I spent only 3 hours to complete around 95% wiring. It's not so complicated project, It's only around 150 wires to connect. But I'm glad about the result.