Finally! It's here, Thor+ V2.02 with integrated feedback sensors :-)
STL files all online.
For users how have printed V2.01 all files marked with a leading underscore are new or changed in V2.02.
Happy printing!
Thor+ V2.02 is based from the original idea & design of AngelLM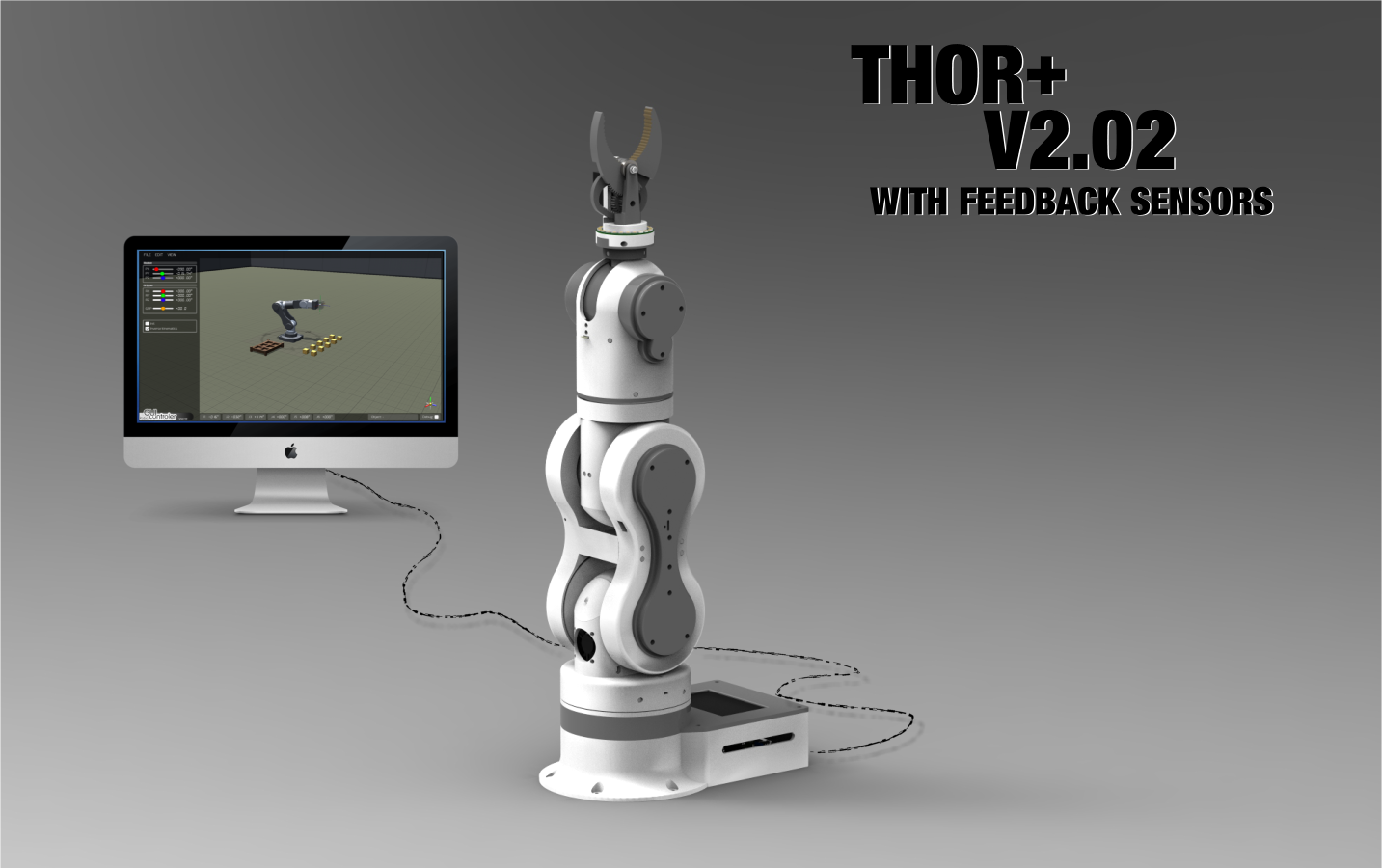 The difficult part in assembling the robot parts will be the feedback sensor joints, be carefully how they have to rotate around there axis. I will make a manual later on. All the rest is very clear the same as AngelLM his version.