Since PCB-s are very cheap, it's convenient to make draft prototype and check how it fits in hands. Here is photo with different syringes: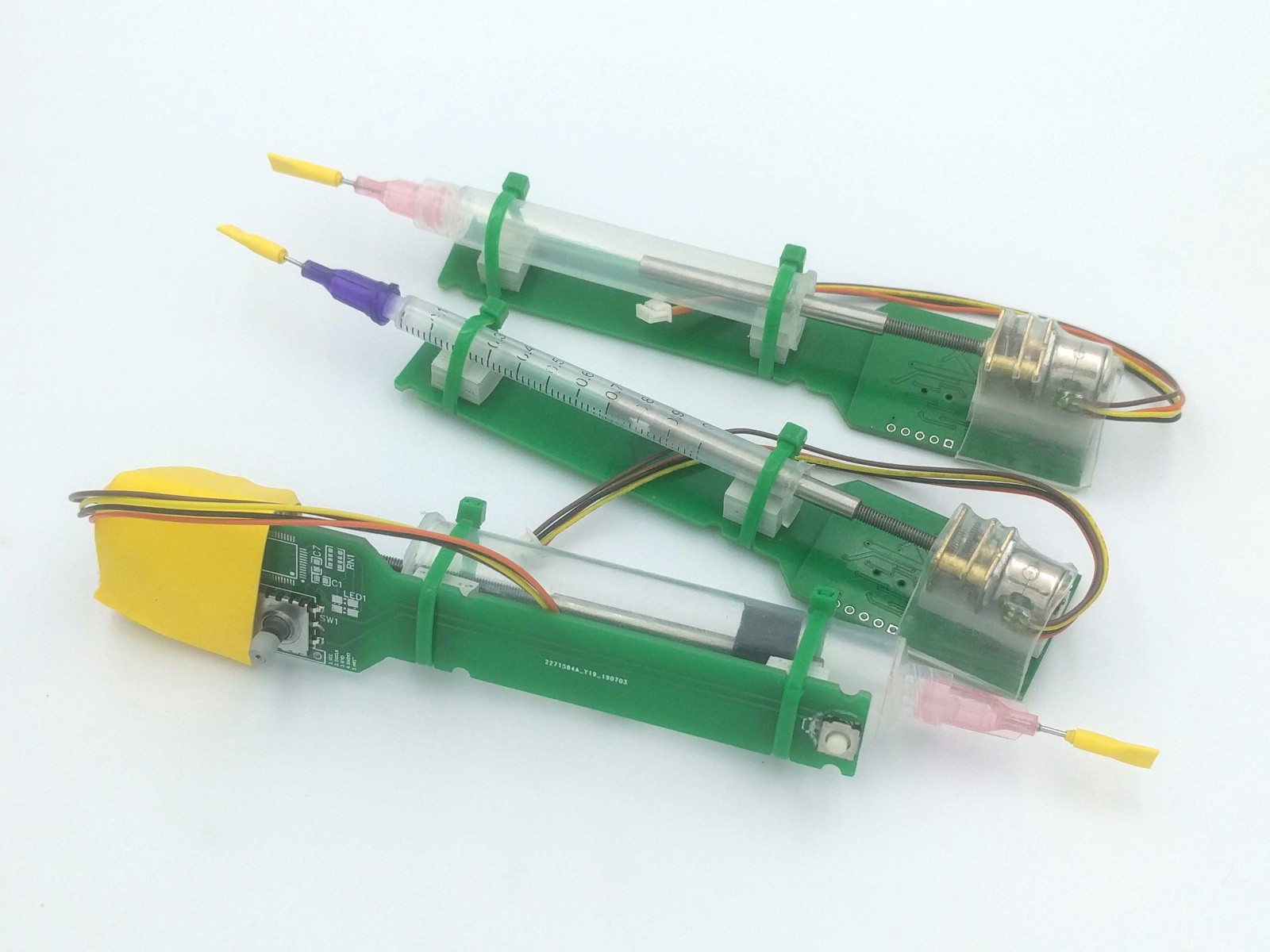 This is NOT expected to work, only to test mechanics, materials, size and so on.
Thoughts and observations:

Back plates of syringes should be cropped (not convenient to keep in hand). This can be done with wire cutters, and then trimmed with sandpaper or knife.
On install, syringe can "sharp" supports. To workaround - one part of backplate should be deleted, and another one used as "lock". See photo above.
RGB led is too few for convenient control. Fortunately, there are some room on the head for small IPS display (there are smaller OLED displays, but this one seems very nice for cool UI).
Pedal connector is not high demanded feature and occupies a lot of space. Remove to reduce board size.
Replace debug connector with independent pins, to  save space. It's required for developers only. End customers will use USB to upload firmware.
That's the most notable things. Here is render of reworked PCB (source - https://easyeda.com/puzrin/dispenser):
Seems nice. Need to meditate some days before new order, may be new ideas appear.