That's a side note, not directly related to dispenser, but very useful. When we not use syringe, needle should be closed to protect content from drying. Here is a recipe, how to organize things with ease.
First, if you need professional use, and have a lot of space, the best approach would be to keep syringes vertical, with needle in glycerine bath. But.. let's be honest... that's too much for rare hobbyist's use :). And most of us don't care to keep soldering paste in refrigerator. We just need small cap to restrict air access. 
This can be done with heat shrink tubes. Original recipe, i was advised, suggested use one fat pipe and thermal glue to close the end. I used a bit different approach:
Small tube, 1.5mm with 1:3 ratio
Bigger tube, 3mm, with glue layer & 1:3 ratio
First, shrink small tube to needle and cut it at needle end. Then shrink bigger one and squeeze the end. See result: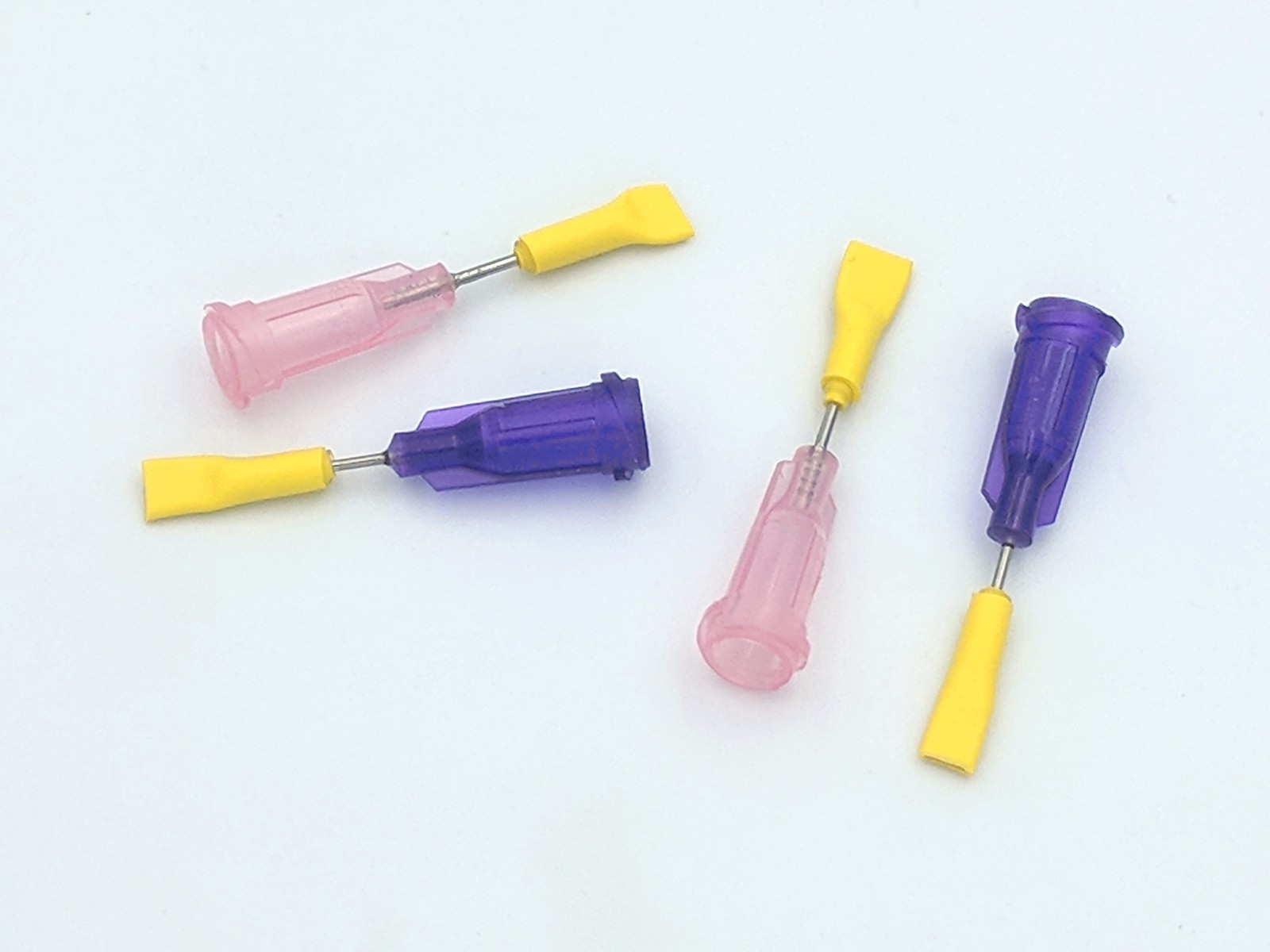 Then add a drop of silicone oil for additional safety. You can vary approach, use 1:2 ratio tubes and so on. But principle is the same.

Hope this helps!