Preliminary version of UI for the test setup done. 
It takes more time then I expected (around 14 hours). 
It looks ugly, but I think functional enough. 
Measurement tab:
Load gauge for each truck wheel
Total truck load
Overload/underload data and signalization for each axle.
Max load field for each axle (kg)
Load difference field for each axle (%)
Load difference error indicator for each wheel
Numberplate/ Vehicle type - for use with numberplate recognition system and vehicles database.
Unloaded:
Loaded: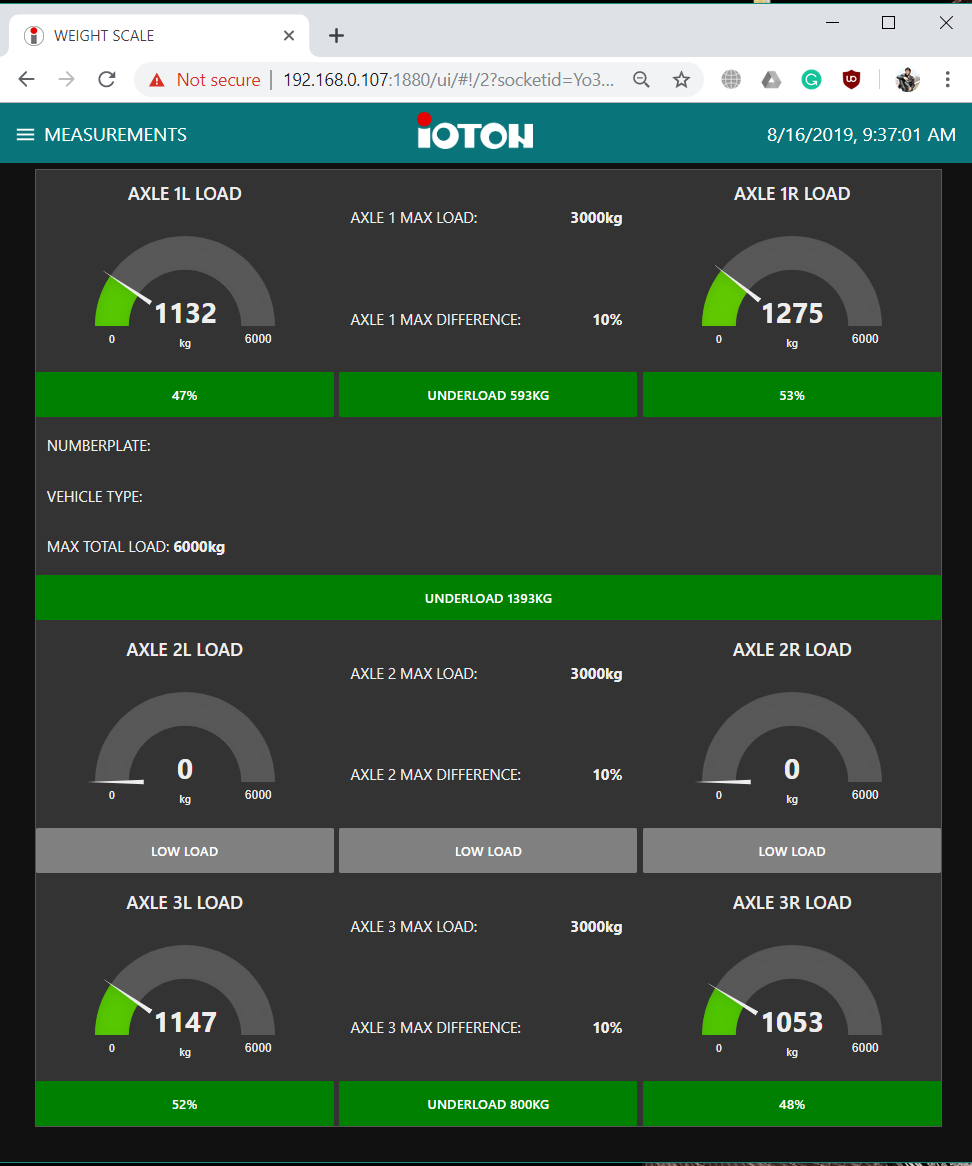 With load errors(first axle load difference error, difference more than 10%):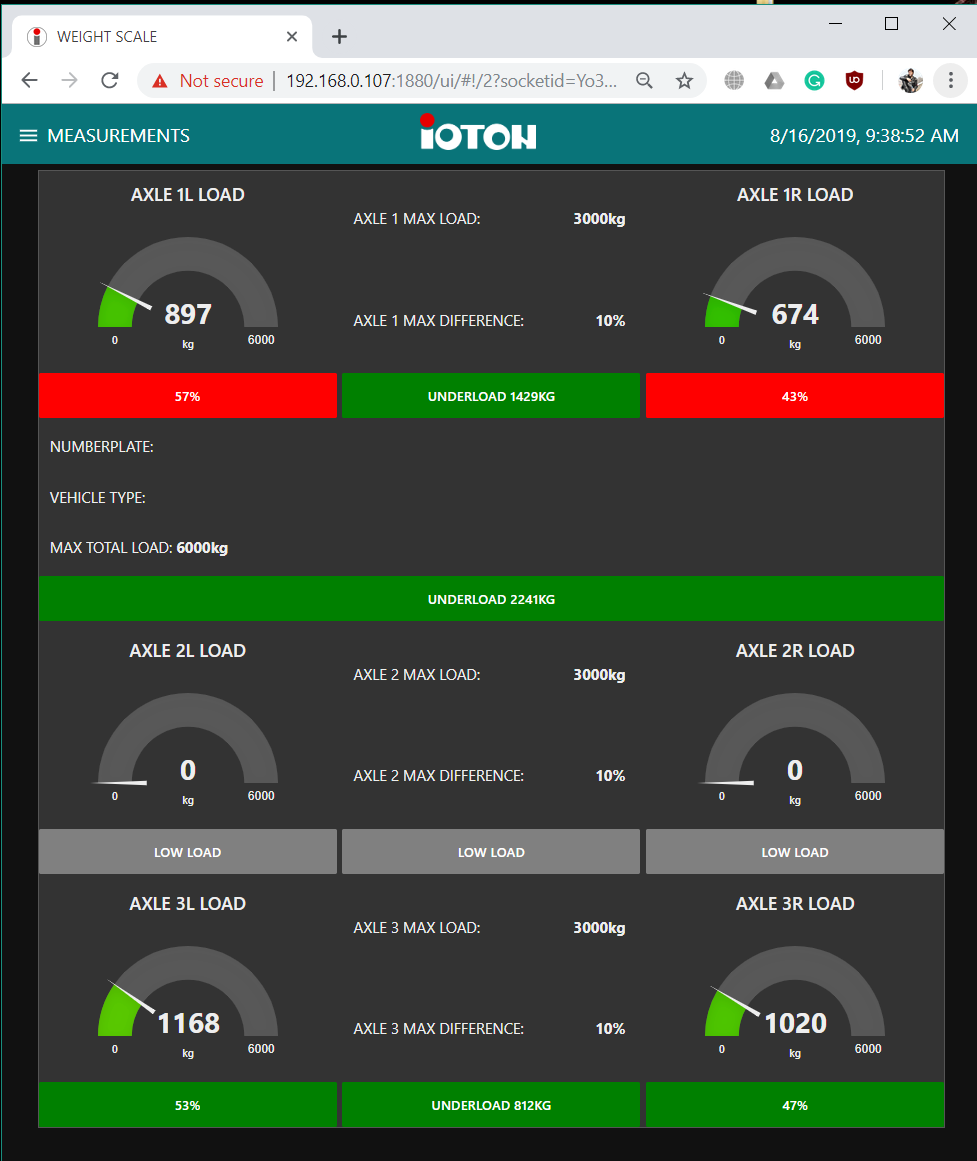 Calibration tab
For each Load cell - Modbus interface:
CALIBRATION CODE field (cal. code is different for each  Load cell - Modbus interface to protect from unexpected calibration)
CALIBRATION WEIGHT field  (you need to type calibration load weight in this field)
Button to calibrate on zero load
Button to calibrate on test load
Button to set zero
Gauge
Sensor error indicator.
Zero point indicator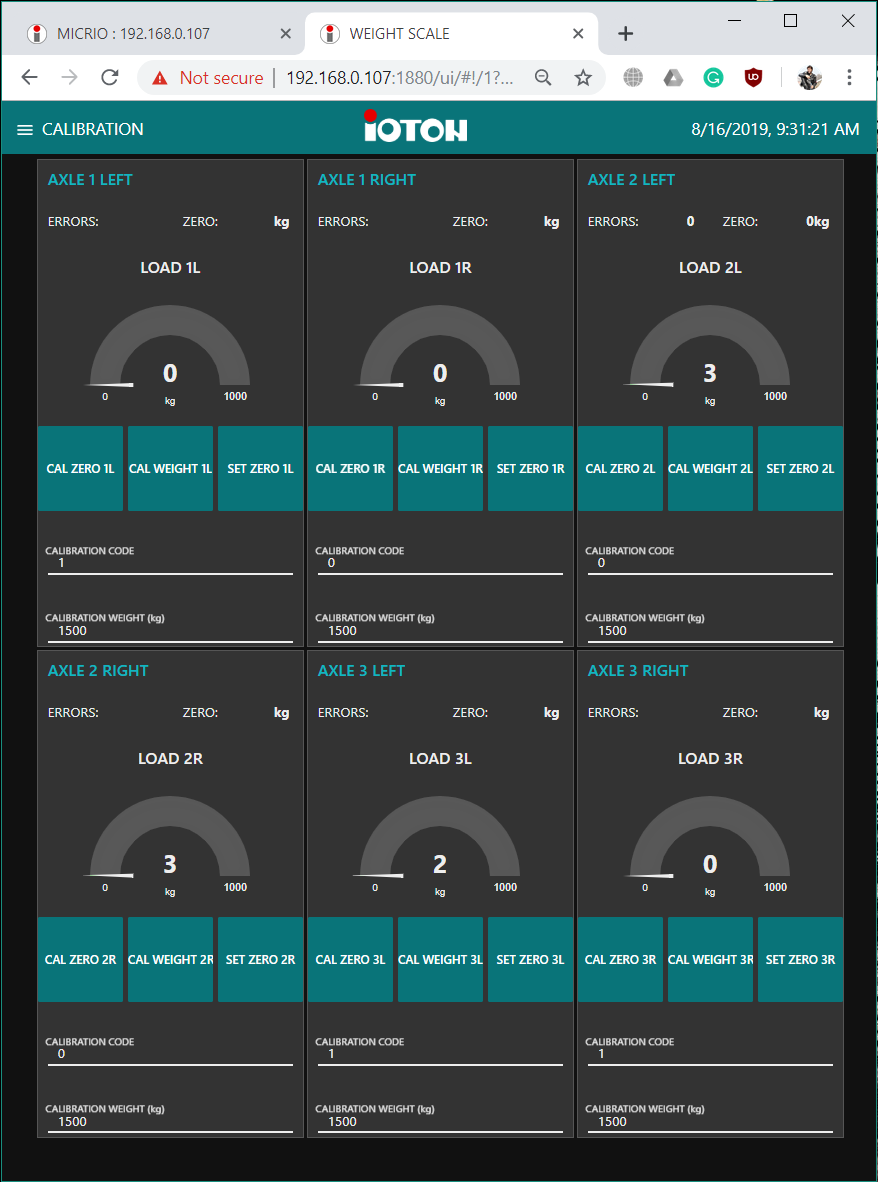 In editor it looks like this: