➢Step descriptions:

✦Step 1:-Cut off the pin C feet of BD140.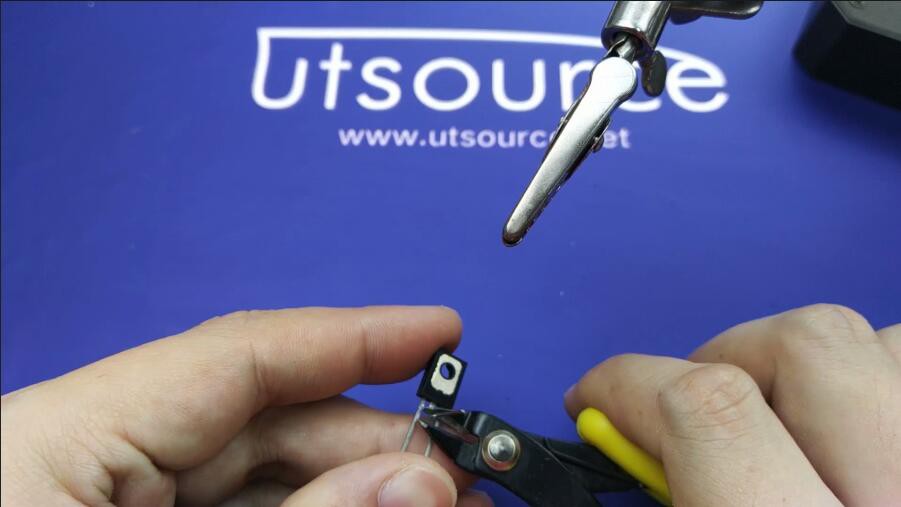 ✦Step 2:- The pin of the IR LED correspond to pin E and B, E is negative B is positive.
✦Step 3:-Solder the 10K resistor to the pin B .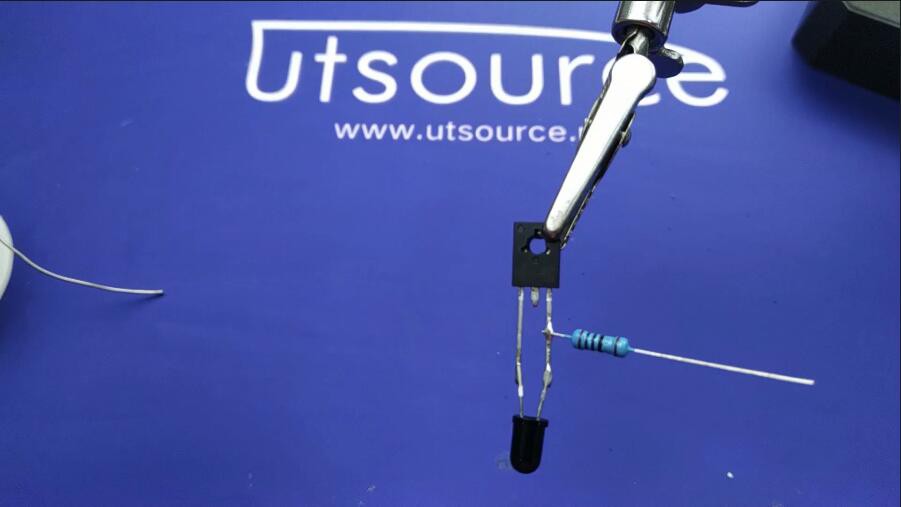 ✦Step 4:- The red LED , solder the negative terminal to the metal part behind BD140.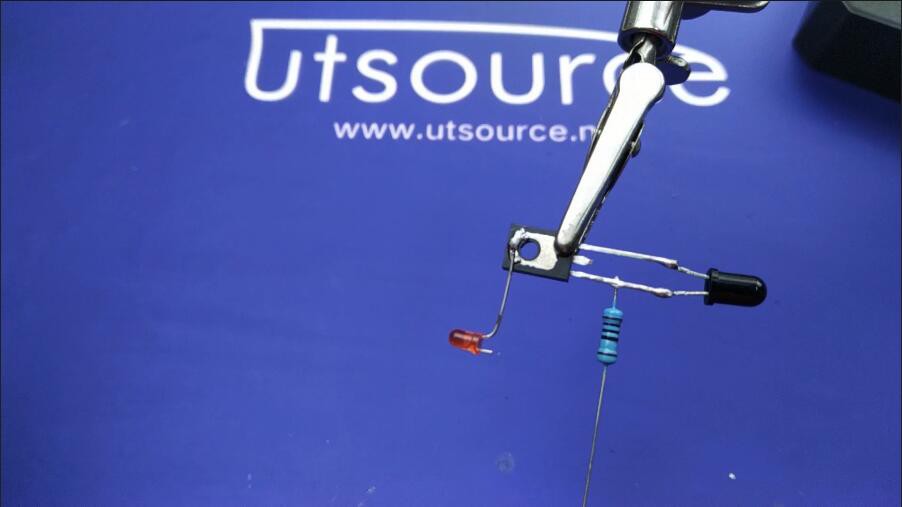 ✦Step 5:-Solder the positive pole of the LED to the 100 ohm resistor and the 10K resistor is welded.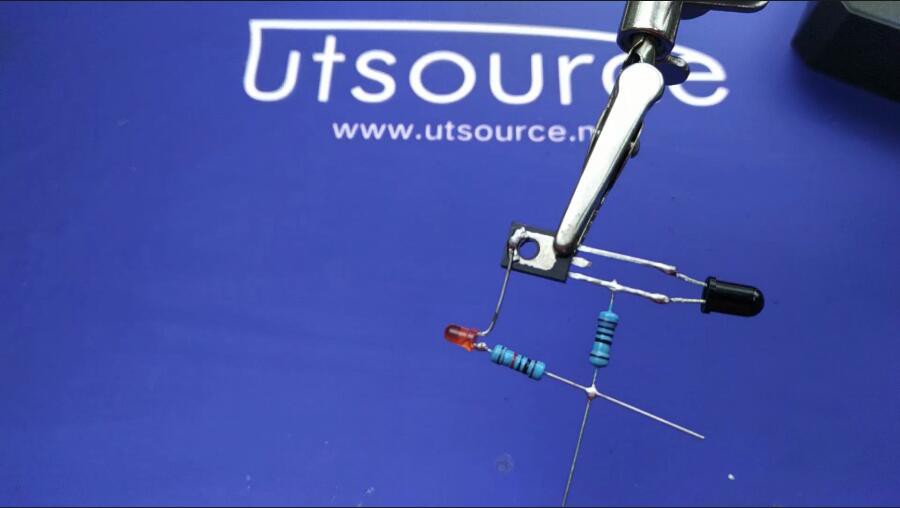 ✦Step 6:-The positive pole of the buzzer is soldered together with the intersection of two resistors.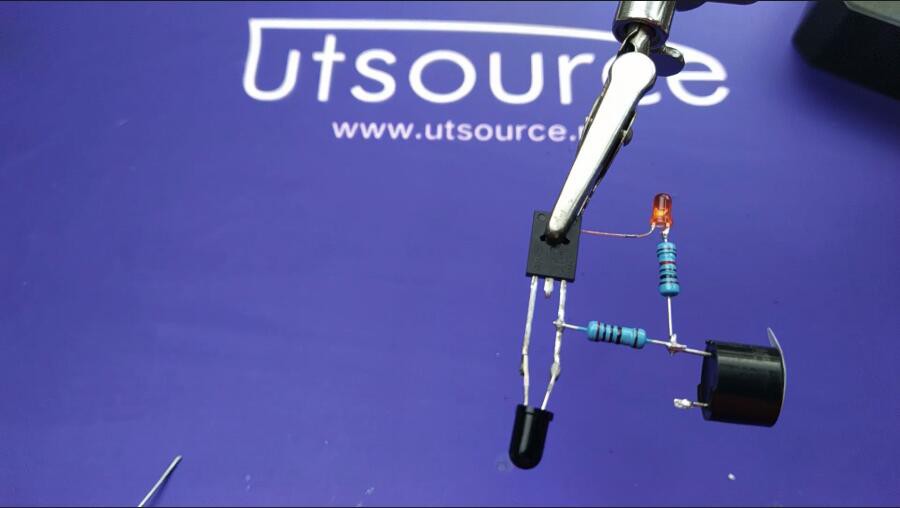 ✦Step 7:-The jumper wire is connected to the negative of the buzzer, then connected to the negative pole of the LED.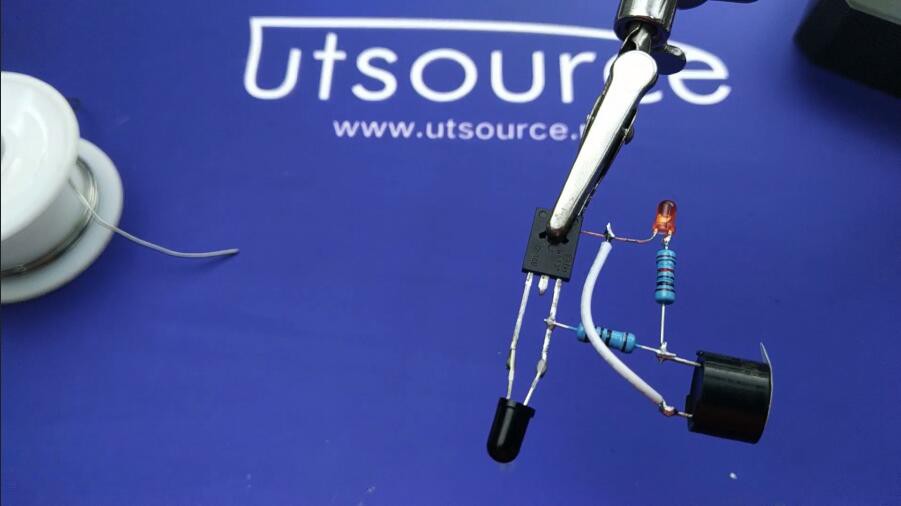 ✦Step 8:-The negative pole of the power supply is connected to the E pin of BD140. The positive pole is connected to the positive buzzer.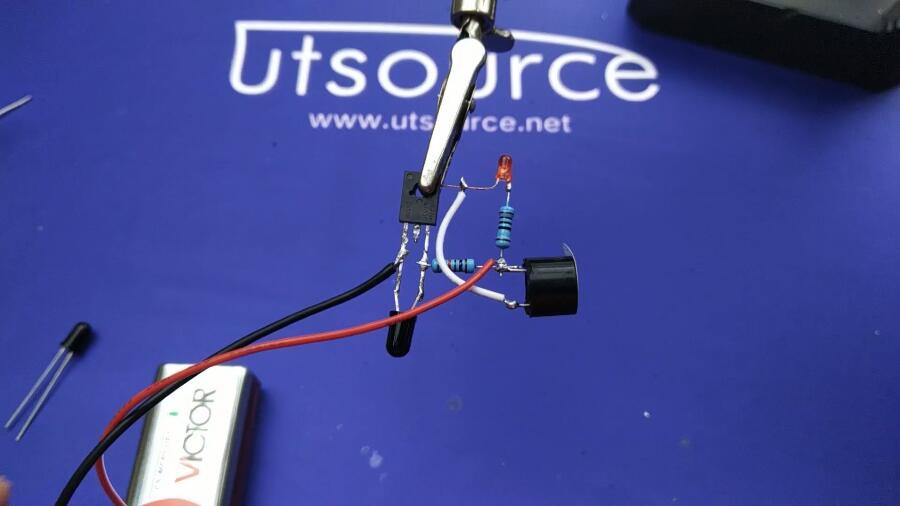 Product list:
Product list: 『BD140 transistor』 view more ⇒https://www.utsource.net/itm/p/257854.html
Product list: 『100ohms resistor』 view more ⇒https://www.utsource.net/sch/100R%20resistor
Product list: 『10k resistor』 view more ⇒https://www.utsource.net/sch/10k%20resistor
Product list: 『LED』 view more ⇒https://www.utsource.net/category/led-lighting-1.html
Product list: 『Buzzer』 view more ⇒https://www.utsource.net/itm/p/8027891.html