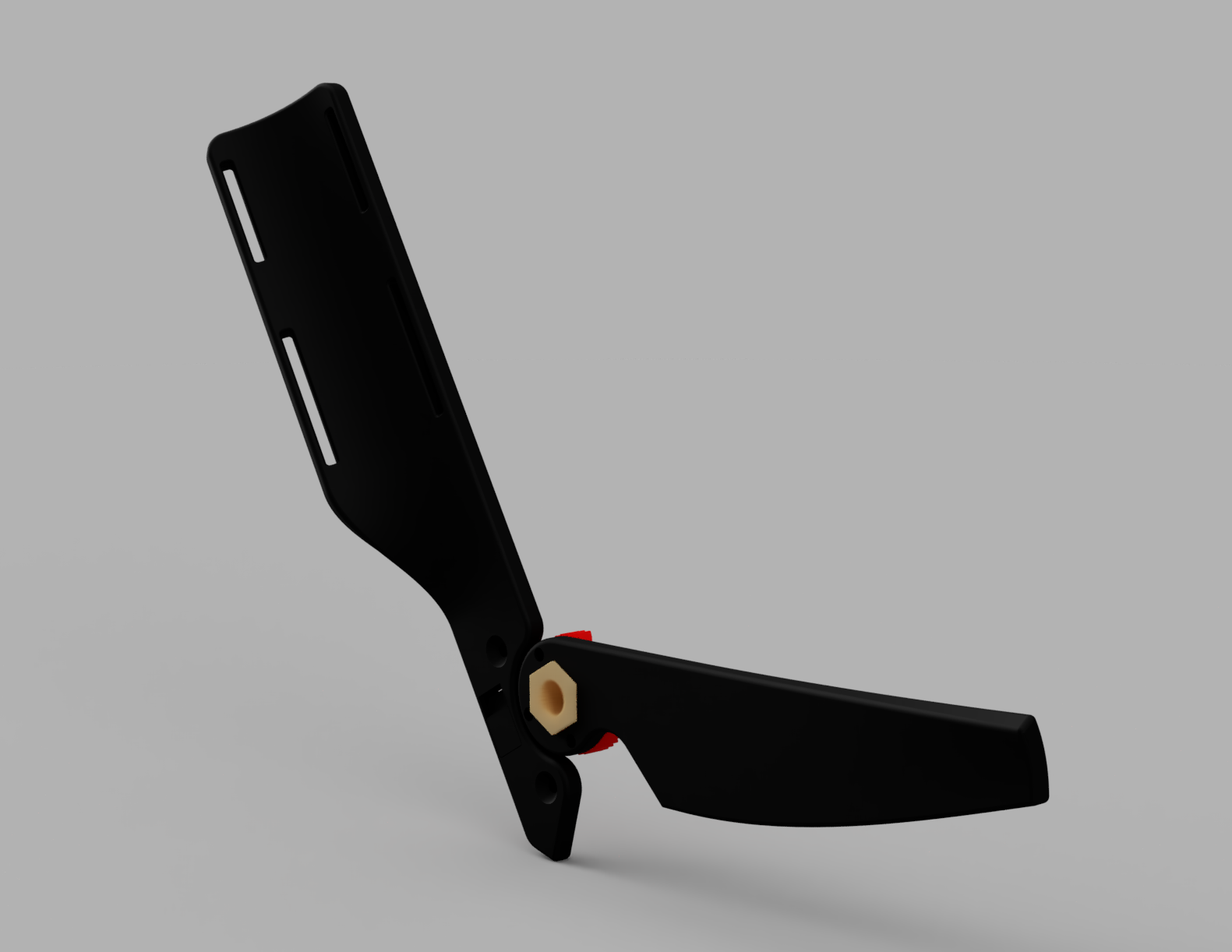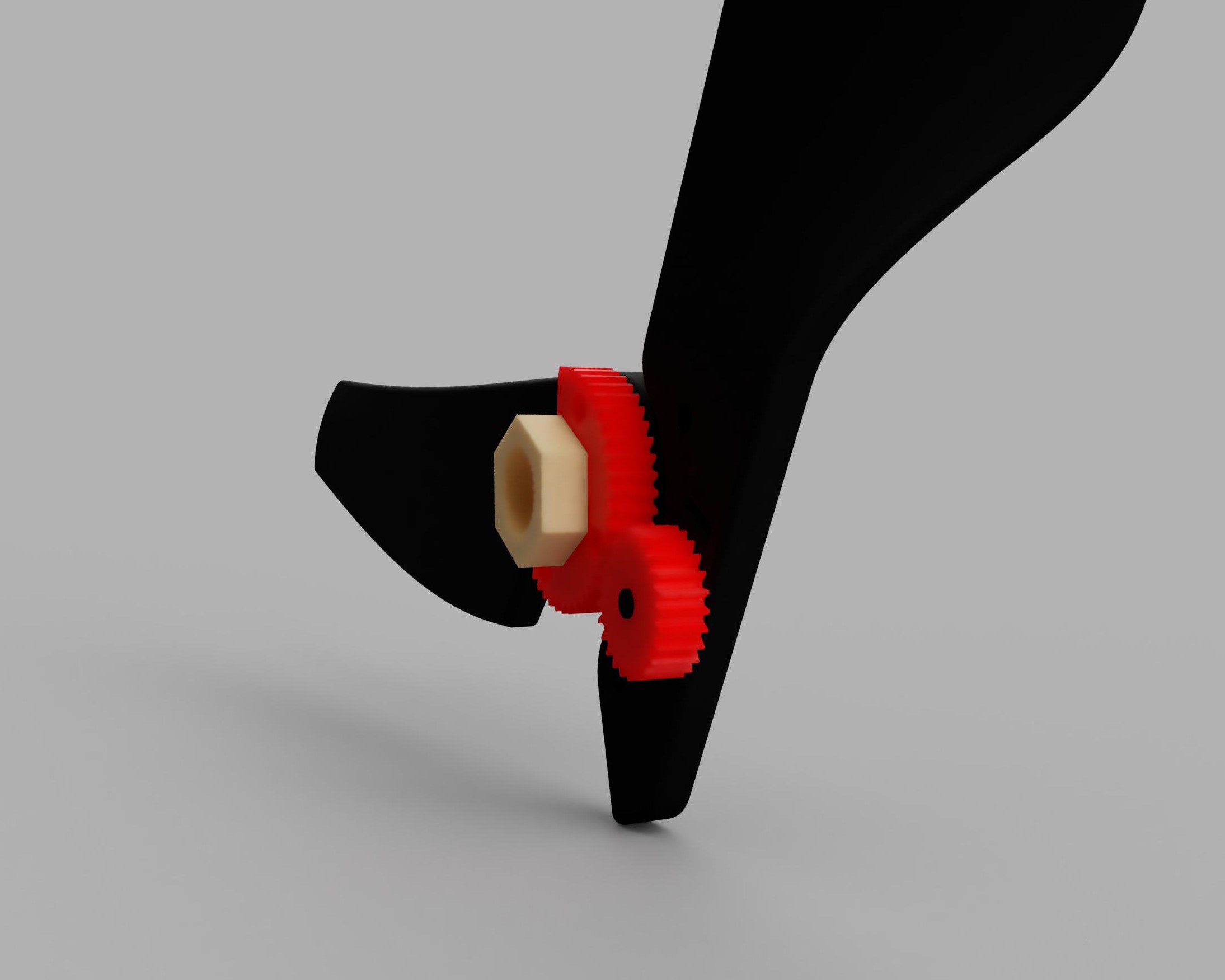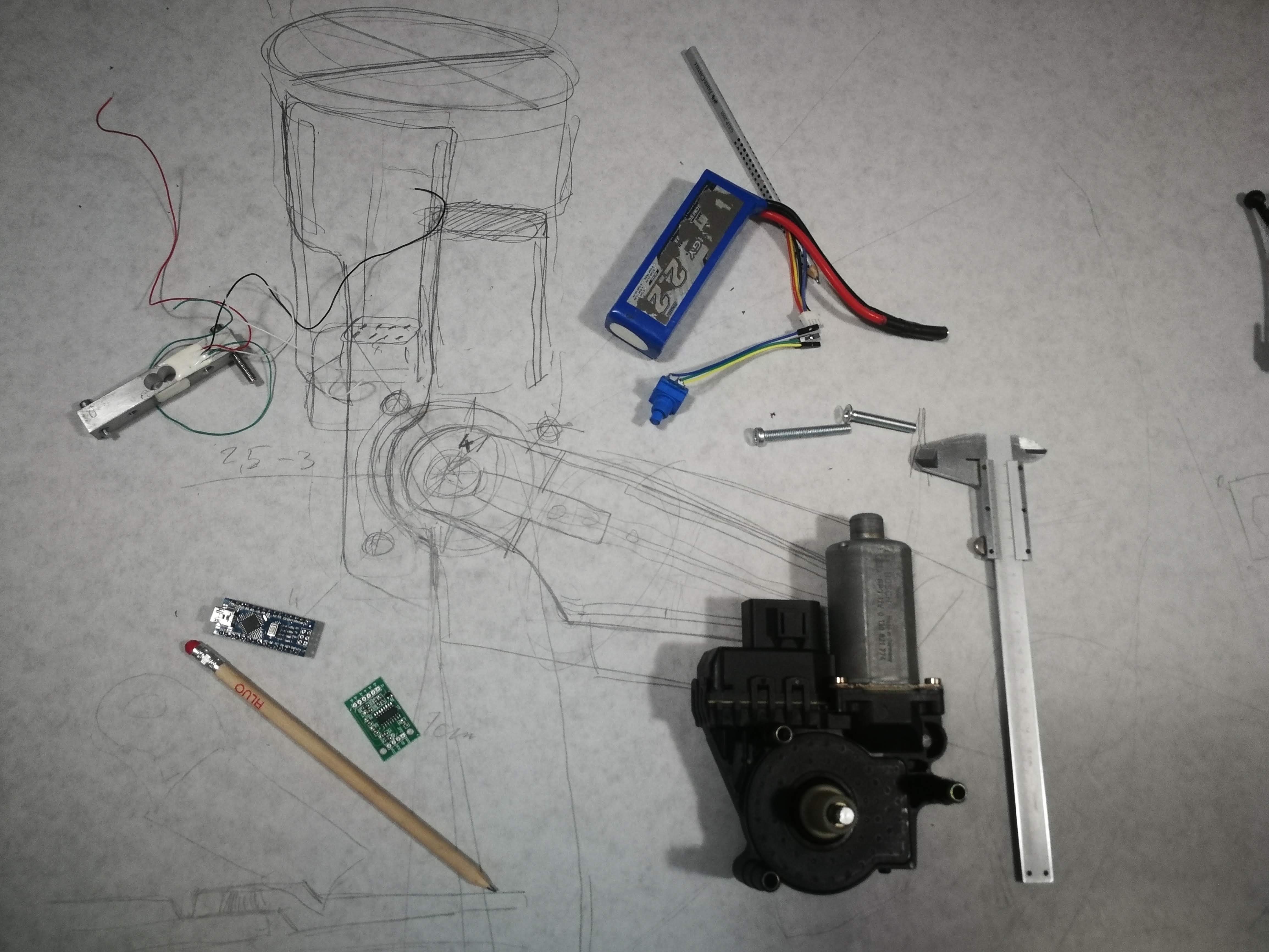 Few comments:

- This design is far from finished, however we are using this to get some sense of curvatures and best way to mount it.
- Red gears are used because I had to move potentiometer (elbow angle sensor) away from the center of rotation due to practical constraints. So now it's excentric and thankfuly still in the range of movement (gear ratio) .
- There is still no power window motor 3D model, so the only way for you to see how it's mounted is to look at the last picture and try to see the motor sketch.