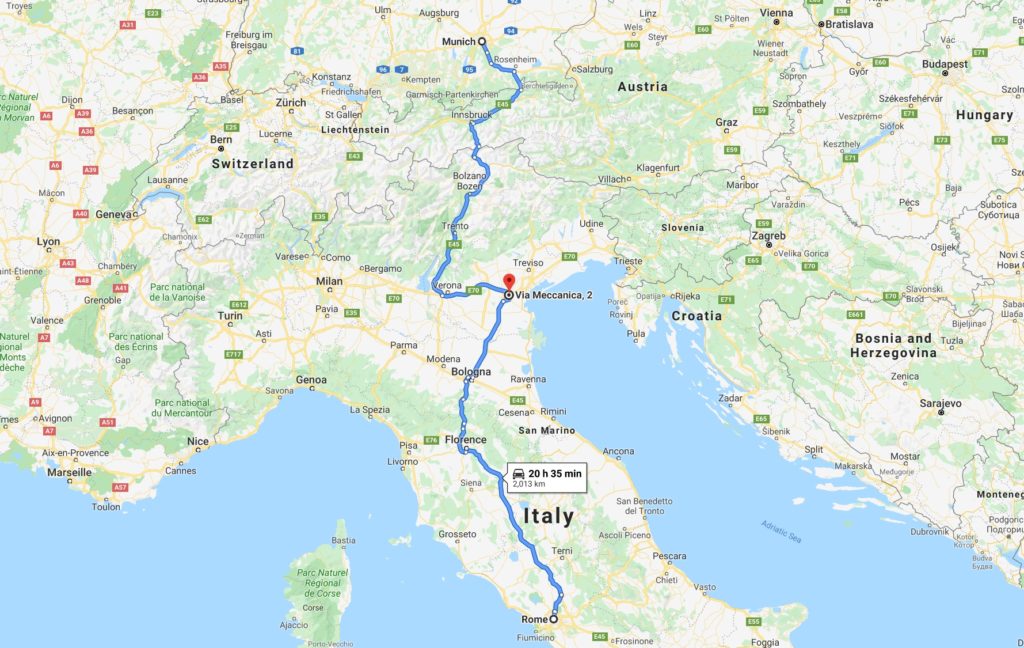 It's been a crazy week, as I visited emove360 in Munich and the Rome Maker Faire netting 2000km in 5 days!
---------- more ----------
First off was emove360, the biggest EV technical fair in europe. I've been visiting it every year and while it started with a wide range of exhibitors making motors, inverters, instruments, car conversion kits and more, it's starting to look more and more like a charging station fair. There were dozens of different new products, and I was astonished by the variety of designs and technologies on display. The Chinese are starting to catch up on the design front, but they're still mostly poor on communication and they still mostly use "standard" relays:
This one features a phase-swapping function, made with the 9 relays you can see near the energy meter. Below the energy meter, there is an RCD mounted face down with an easily accessible door on the bottom, so you can reset it without opening everything up. These are really nice features, too bad they put everything in a standard, ugly metal box:
My personal award for best design goes to the eBox; Michele argued that it looked too much like a water tap due to its stainless steel construction, but I think it's a really smart way to build a nice enclosure without breaking the bank and should be quite easy to assemble too: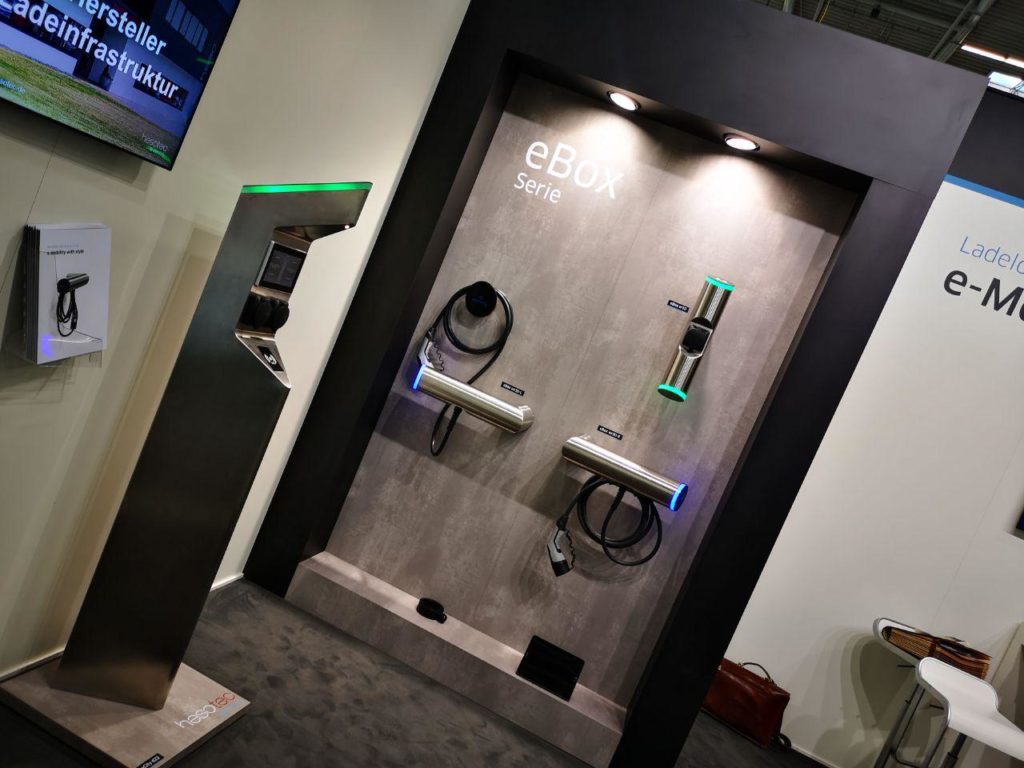 It was weird finding Blaupunkt here. A long time ago they were huge in the car radio market, but then they completely disappeared (from my radar at least). I'm a bit disappointed, as their solution looked ugly and plasticky, and costed way too much for its quality and features.
I also really liked these curvy designs; the white one has a replaceable cable that can be easily removed. I think they're a cable or connector company, as their solution must have been crazy to engineer and super expensive to make. They're saying that the advantage is that it's easy to upgrade, but I don't think connector standards will change anytime soon; that's a great idea on a semi-public station however, allowing to easily replace a worn up cable. On the second picture, some chinese products, looking nice but limited to single-phase charging.
This wins the award for weirdest design with a special mention for the "most probable charger to hurt you if you accidentally hit it with your head". It's not clear on the picture, but it's kind of V-shaped like an open book protruding from the wall: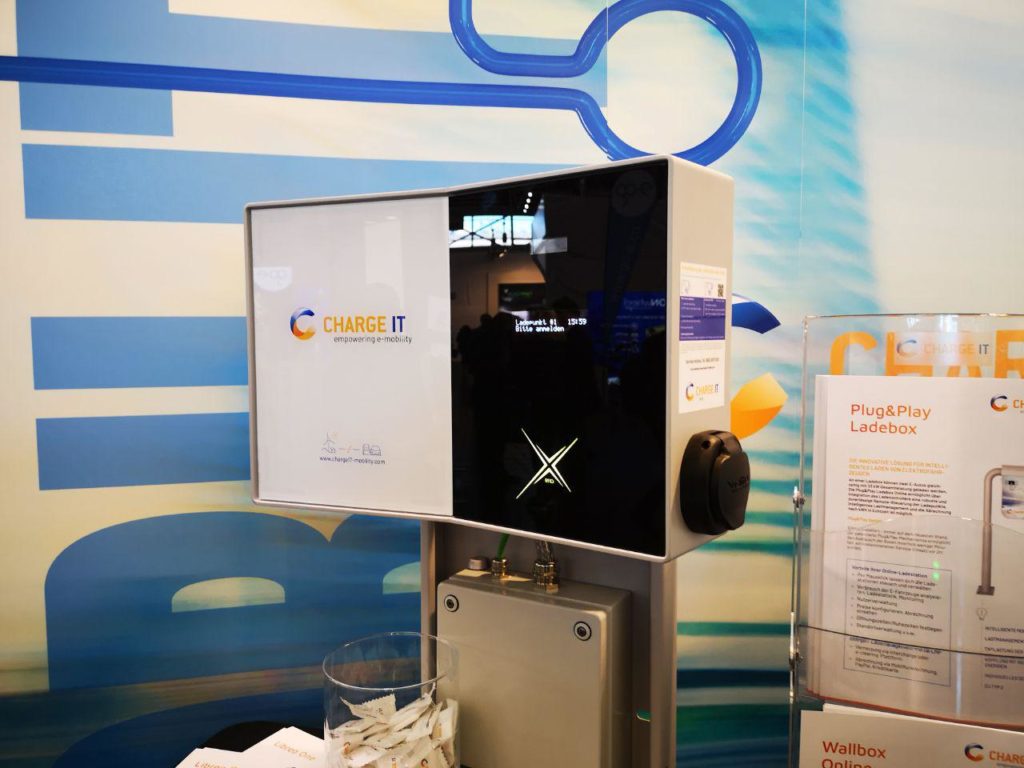 Another contestant in the weird design category, this suitcase-like wall charger. There was no one at the stand to ask for more details, so I'll have to guess the "table" thing folds up and can be locked with the plastic key. Will you have to fold the cable up every time? What kind of problem does this solve, exactly? That's a mystery for next year: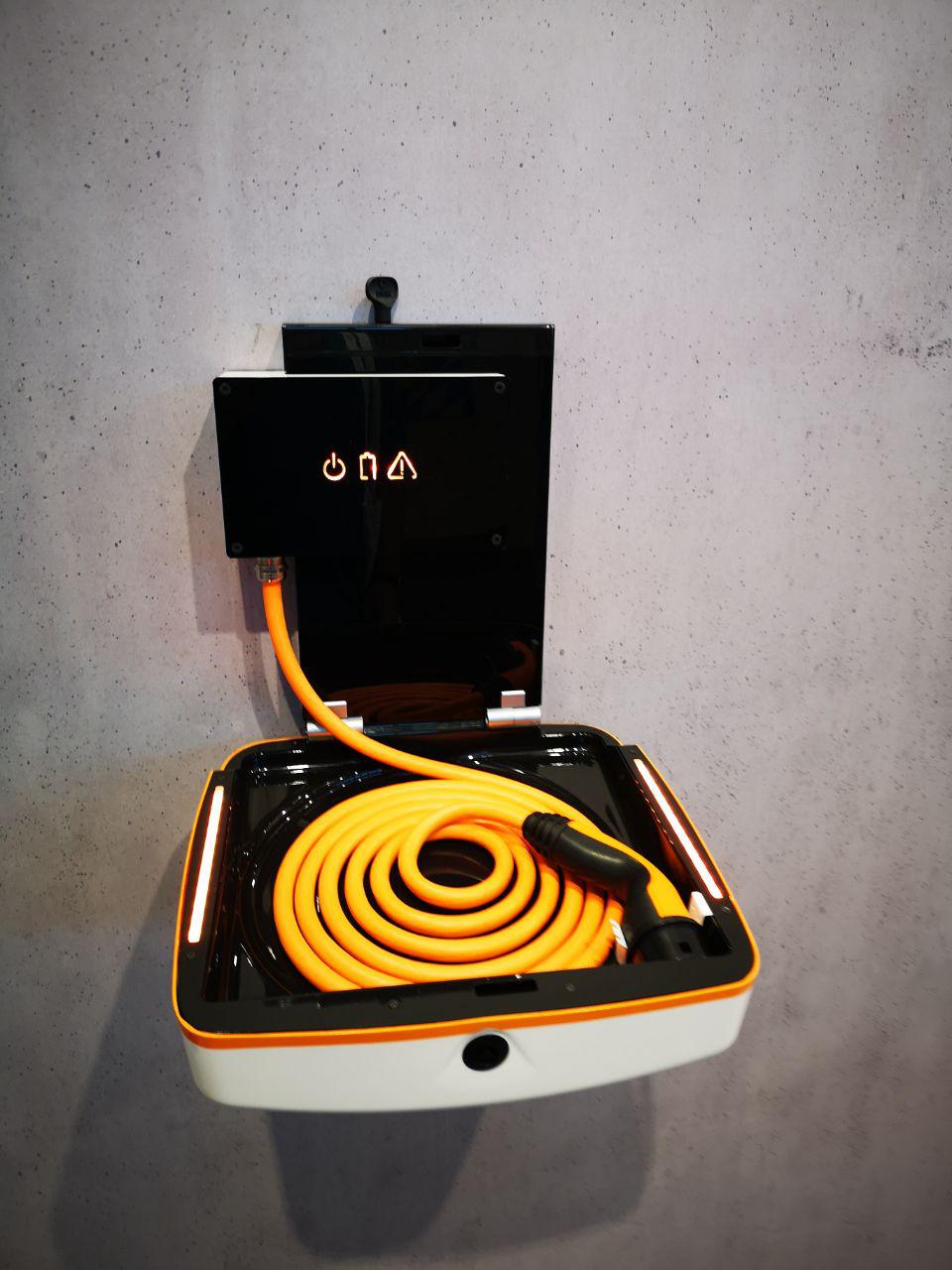 The only Italian charging station I found was SCAME's, that completely redesigned their product line. Their new products look great, maybe a bit "boxy". I'm still surprised by how many commercial devices still use 16x2 characters LCDs.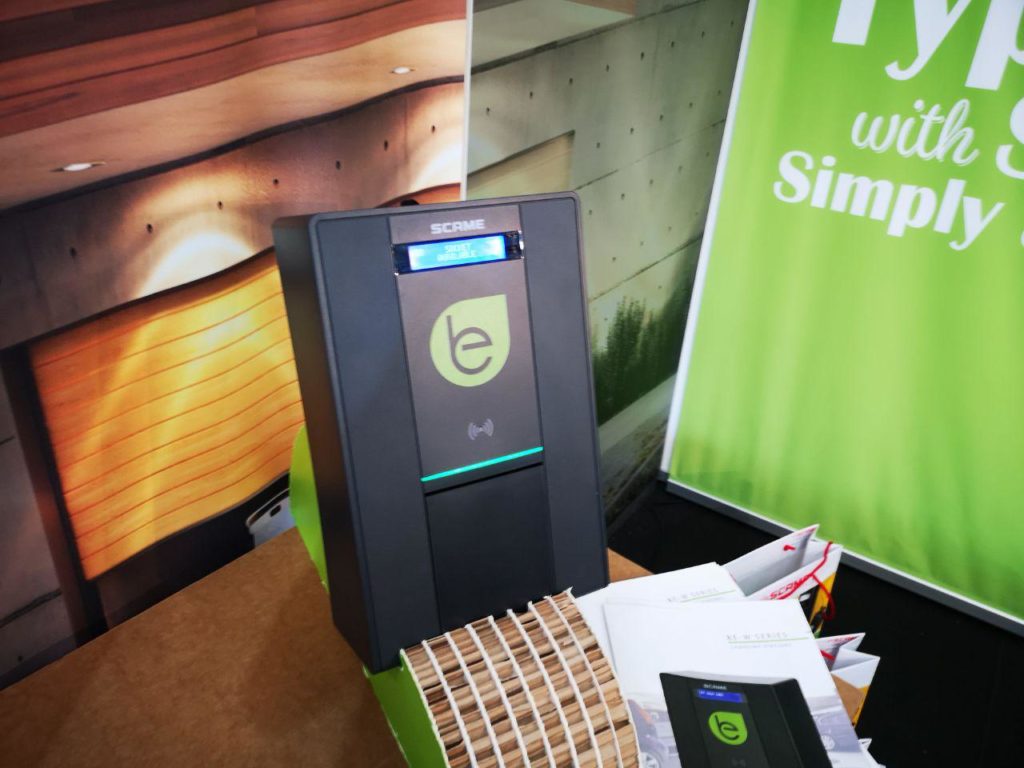 On the bad design category, this one wins the cake. I don't know why they're still selling them, as their newer version looks much better: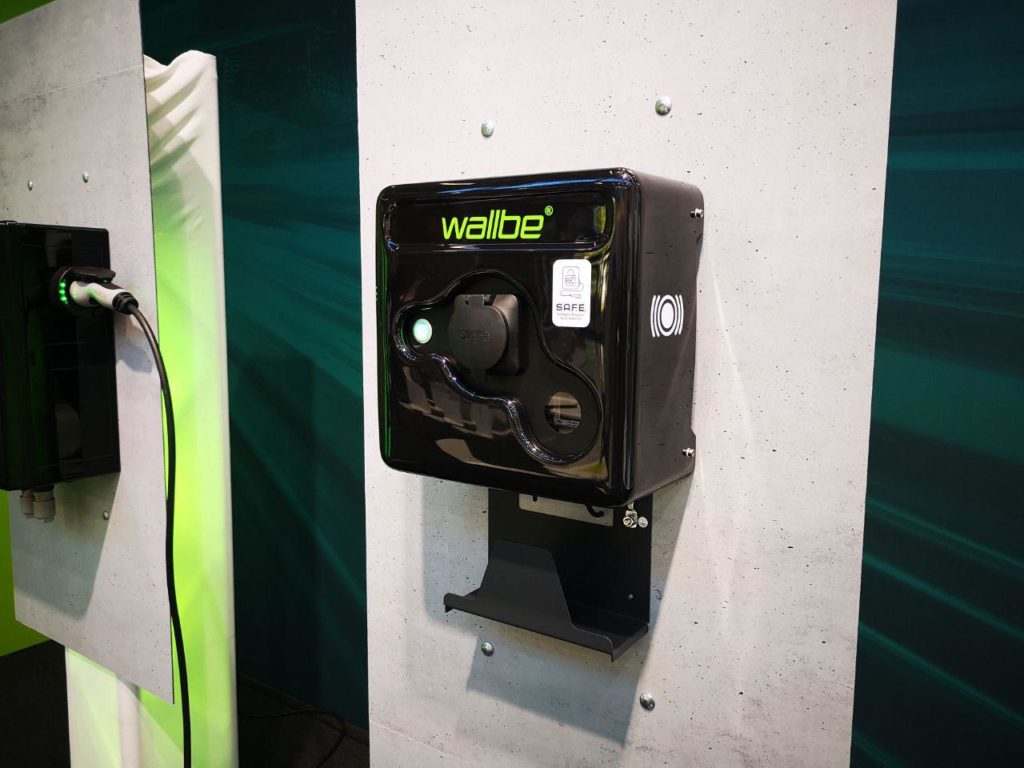 And to sum it up, the great wallbox stand (this is their picture, I didn't take one). The Copper is still one of the most beautiful products here, even if the front plastic cover is too thin and does not lay flat, making it look "cheap".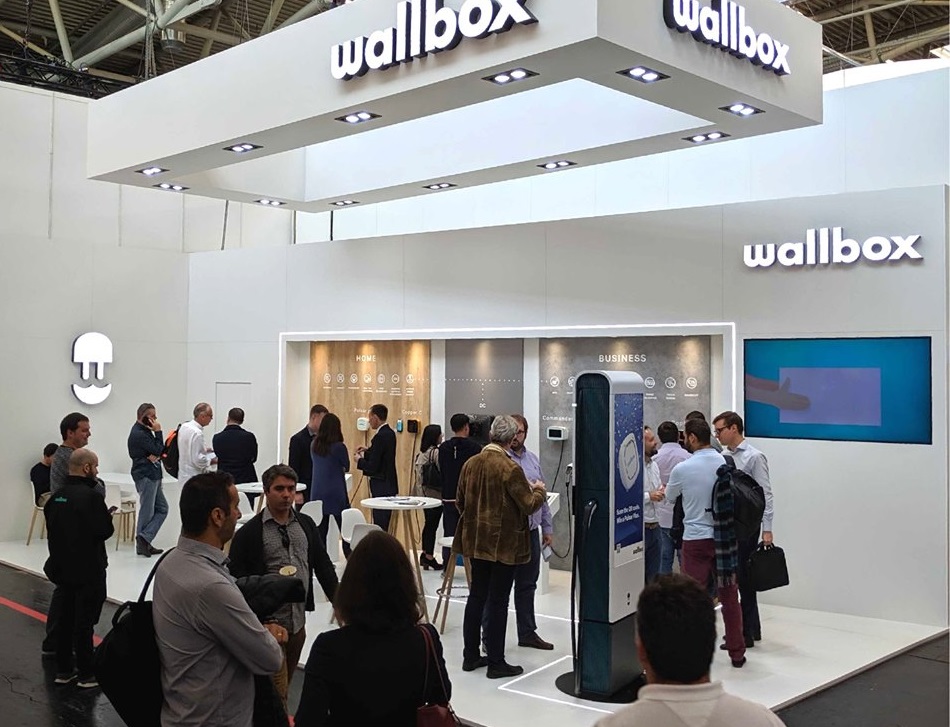 To sum it up, we counted 34 different designs. Of these:
21 looked good enough I'd buy one for my home
13 were from Chinese companies, 8 of them with good designs
27 had communication features, (some of them only had bluetooth or RS485)
at least 12 had automatic load balancing (reducing the power to avoid tripping breakers), only 5 had an option to charge only from solar panels
almost all of them had AC ground fault protection, but only 6 had DC protection too
8 implemented ISO 15118, a way to communicate with the car over power lines. I wanted to add this to Prism, but it was quite expensive and is mostly needed to authenticate the car for payments and we don't need that. It should be easy to add a module if needed as we have spare UARTs and USB host
Other than that, there were no Open Source products, no one had a knock sensor, or MQTT, or implemented car APIs, or have dual outputs, or could control Tesla wall chargers; only a few public charging poles (not wall mounted ones) had WiFi access point features. So I still feel pretty optimistic that my design will find its own space  in the market!
Going back home we also met some engineers testing the new Porsche Taycan at Affi charging station: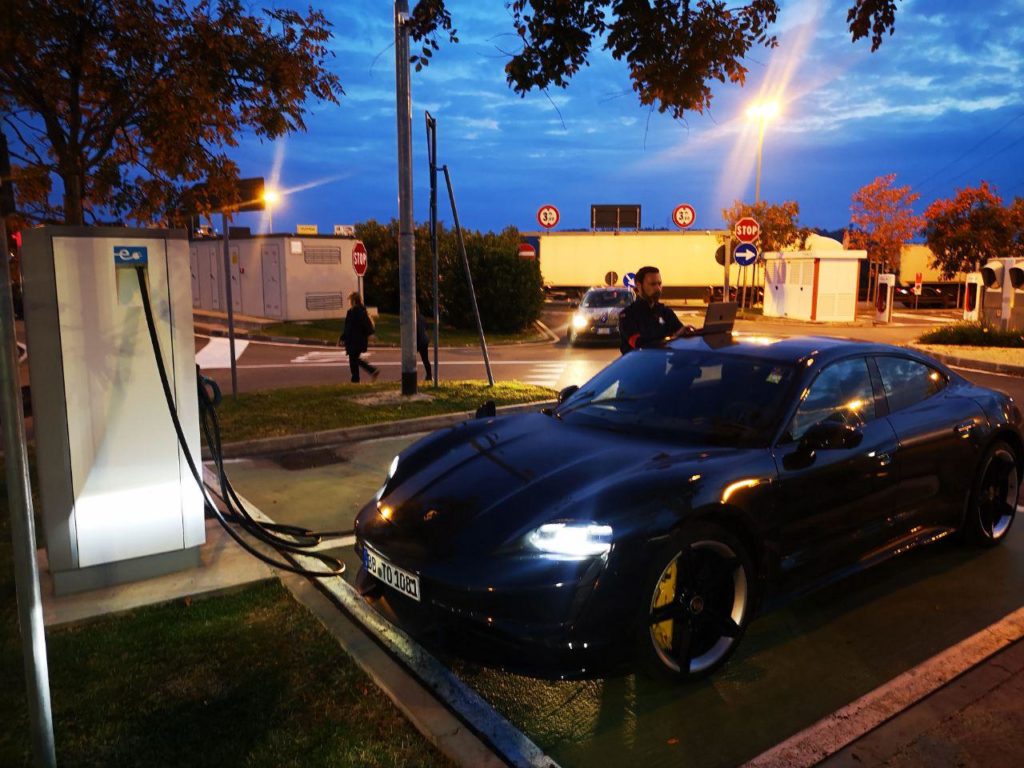 The next day I was back on the road to Rome, and while driving to the Maker Faire I received a call from a journalist asking for an interview. Oddly enough, TV studios were right on my route so I ended up on national television :)
At the Maker Faire I met many amazing fellow makers, starting of course with Sexycyborg: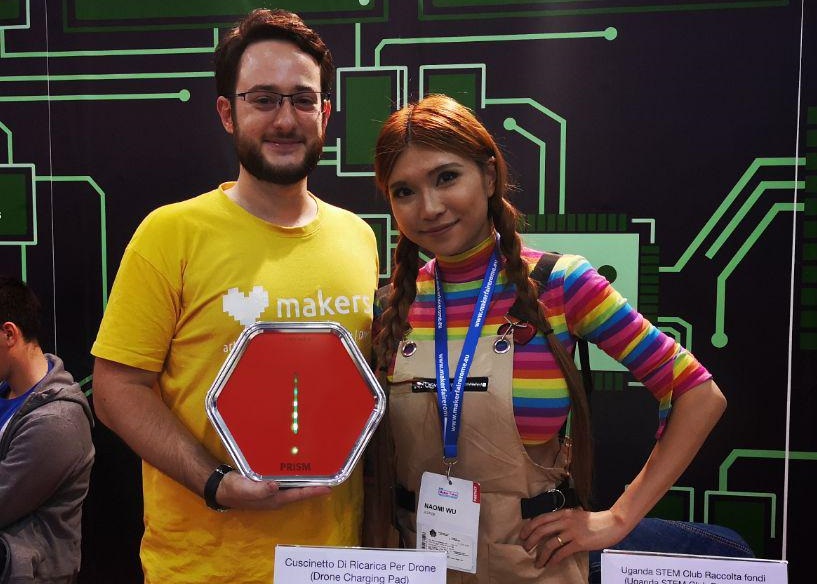 And, speaking of Hackaday prize, I also found the HapticGames stand: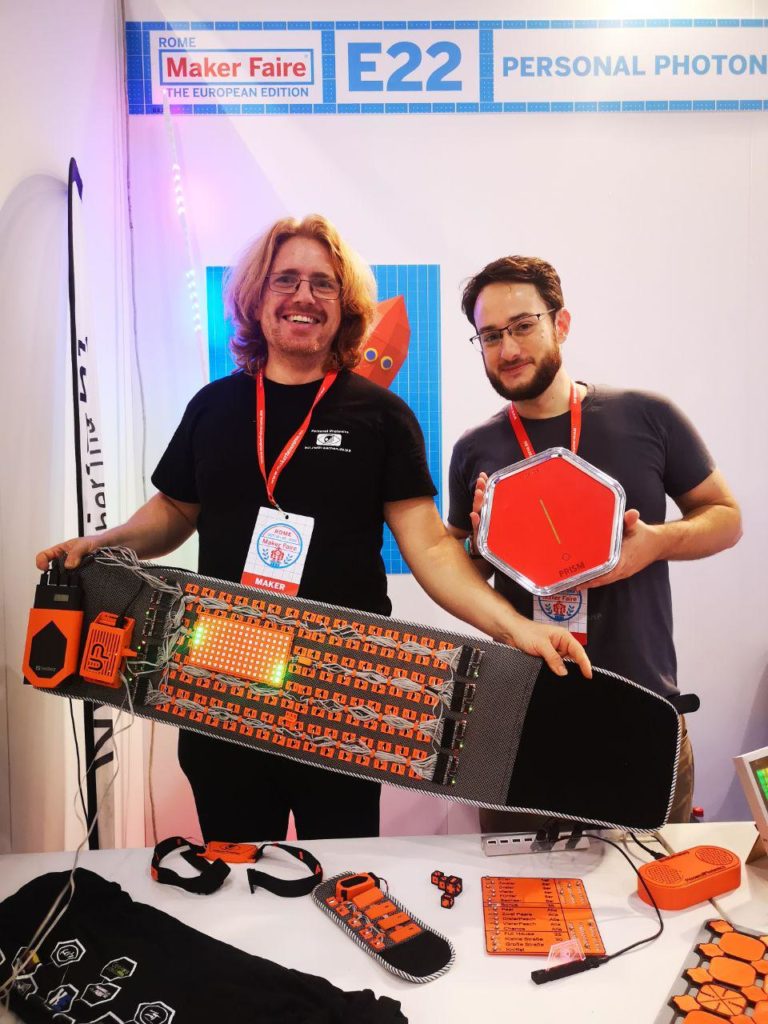 And also had a lot of fun with the uECG team that night at the Hackaday meetup!