In the previous Iterations I faced some problems with oozing and leftover filament on the nozzles which often got dragged into the print. The solution was a combination of a silicone wiper and ooze blocker. The tool changing process was quite different before which is why I had to redesign this component.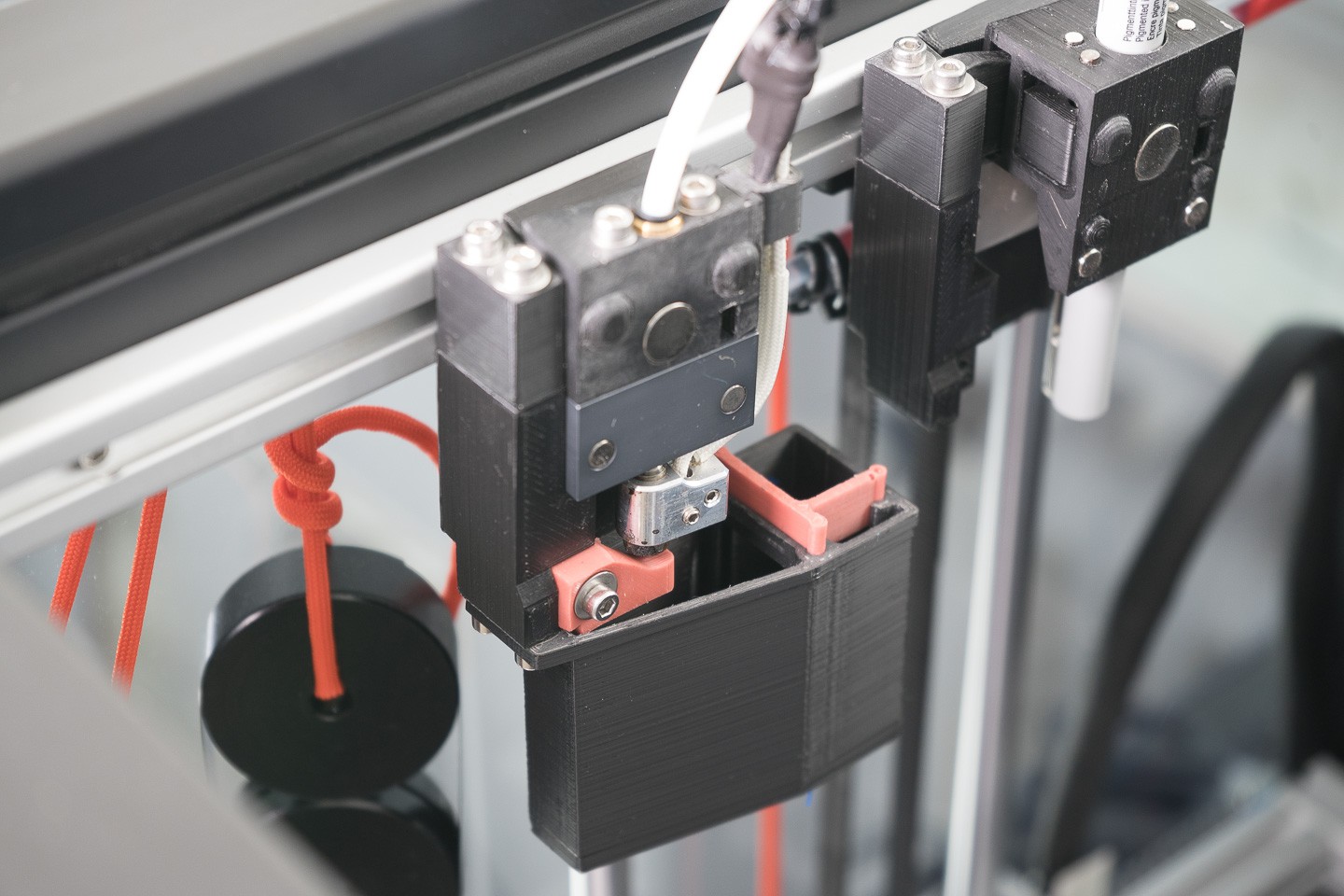 Old Oozeblocker and wipeshield in the previous iteration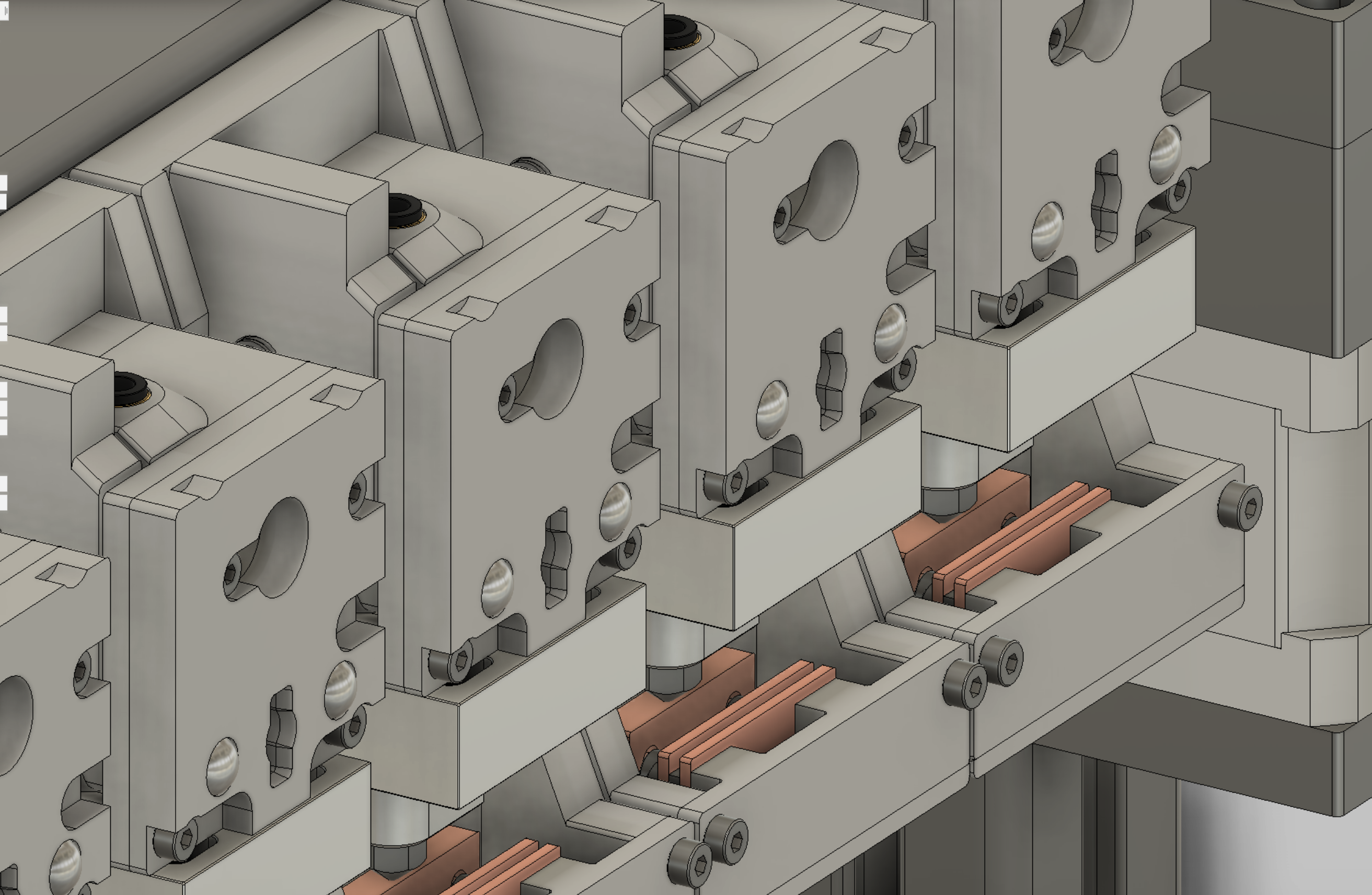 Silicone wiper (front) and the leak blocker at the back, closing the nozzle while the tool is parking.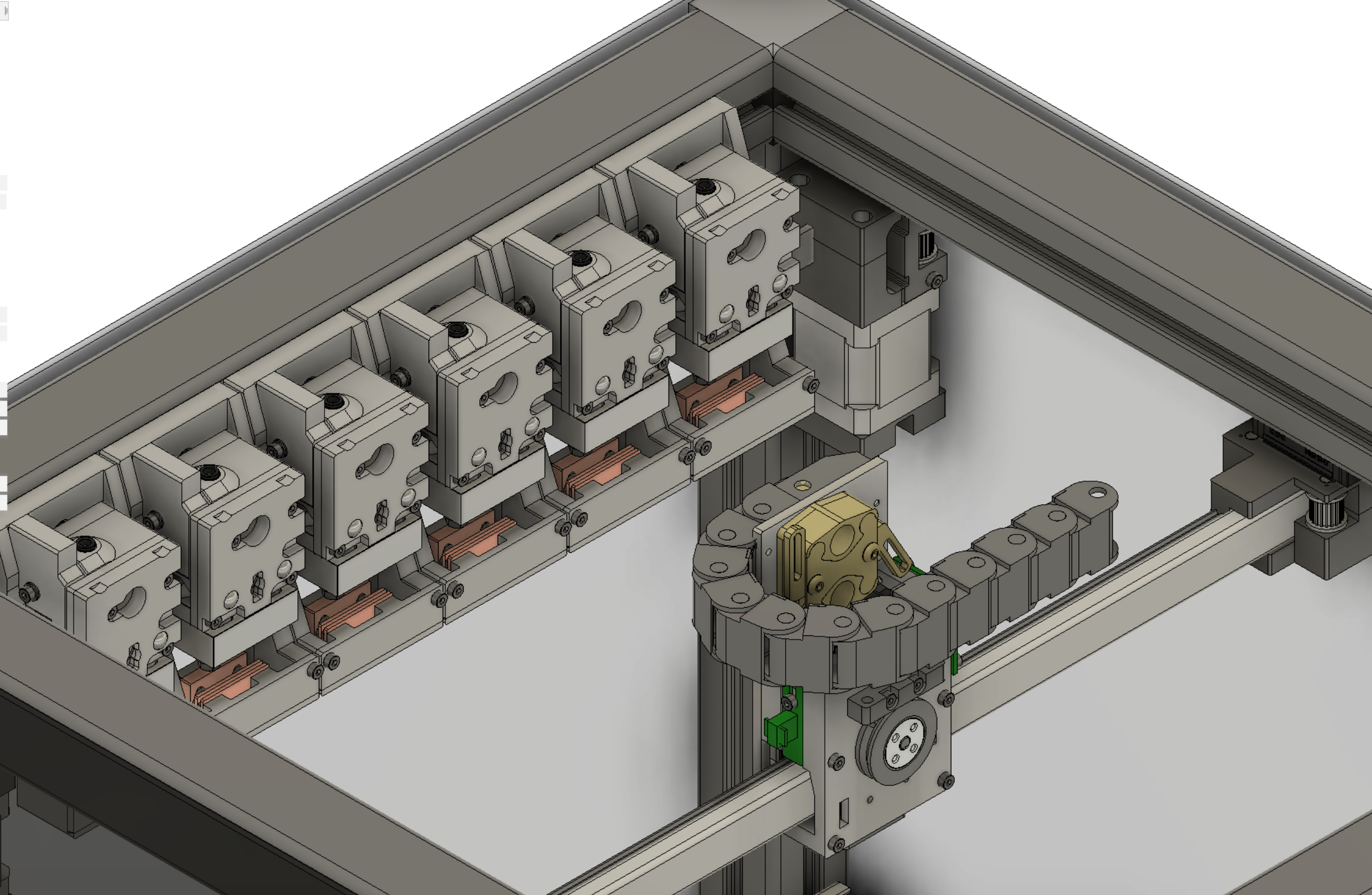 Toolbank with the parking tools