Initial build of the machine.
One of the challenge with this machine is the dimensions.
Ill be using these beam as my linear guide. It might not be extremely accurate, but will provide stiffness at a very low cost. 
I'll simply need to make support on each sides and a carriage than will hold the router. Here again, stiffness will be ensured by a welded steel frame. I will use skateboard wheels for now, and maybe change them later.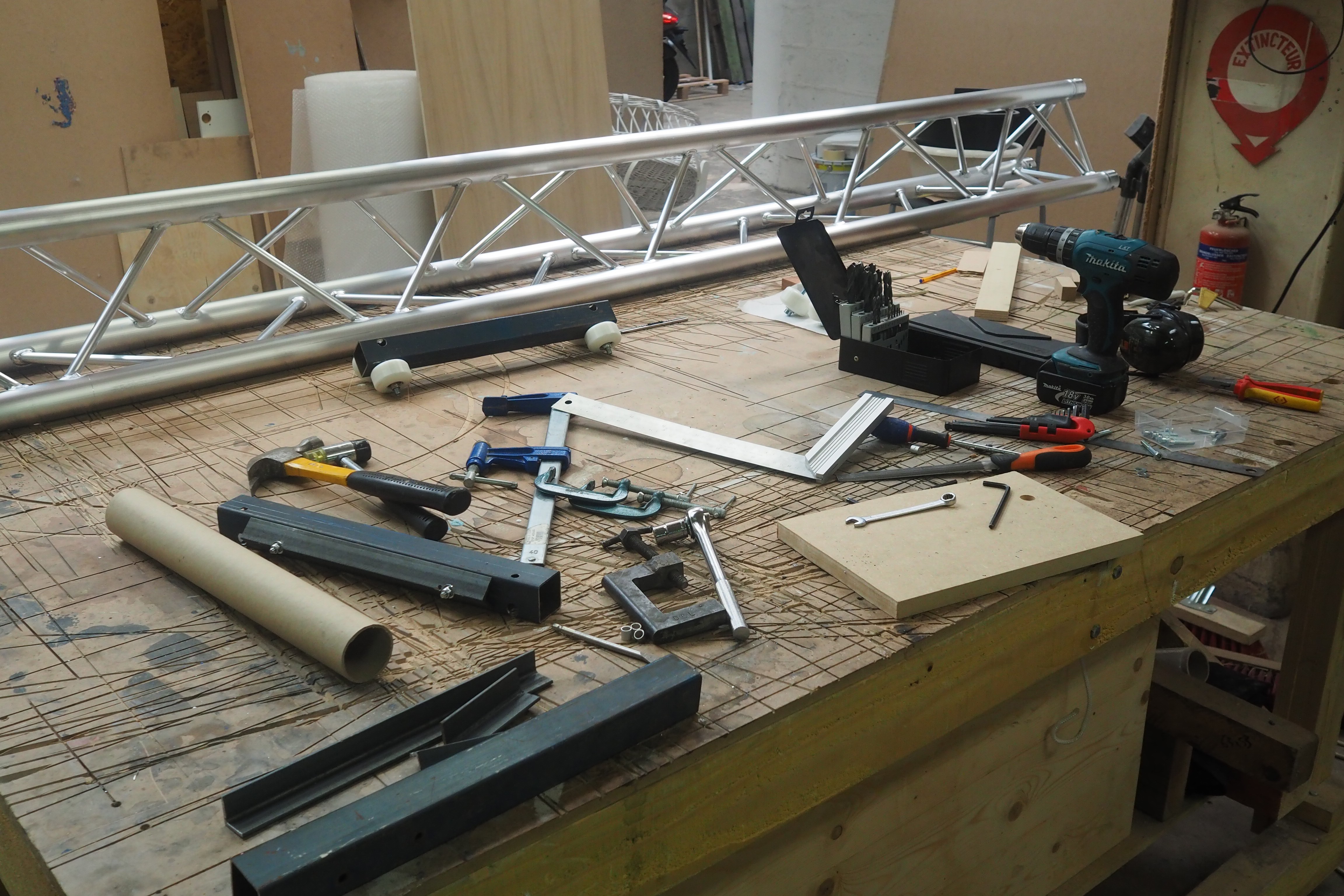 The frame perfectly matches the technical drawings.