Since many owners of models that don't have a printer port pointed out: There are some unpopulated parts on their main PCB and asked if the printer port could be retro-fitted.
Well, I guess so!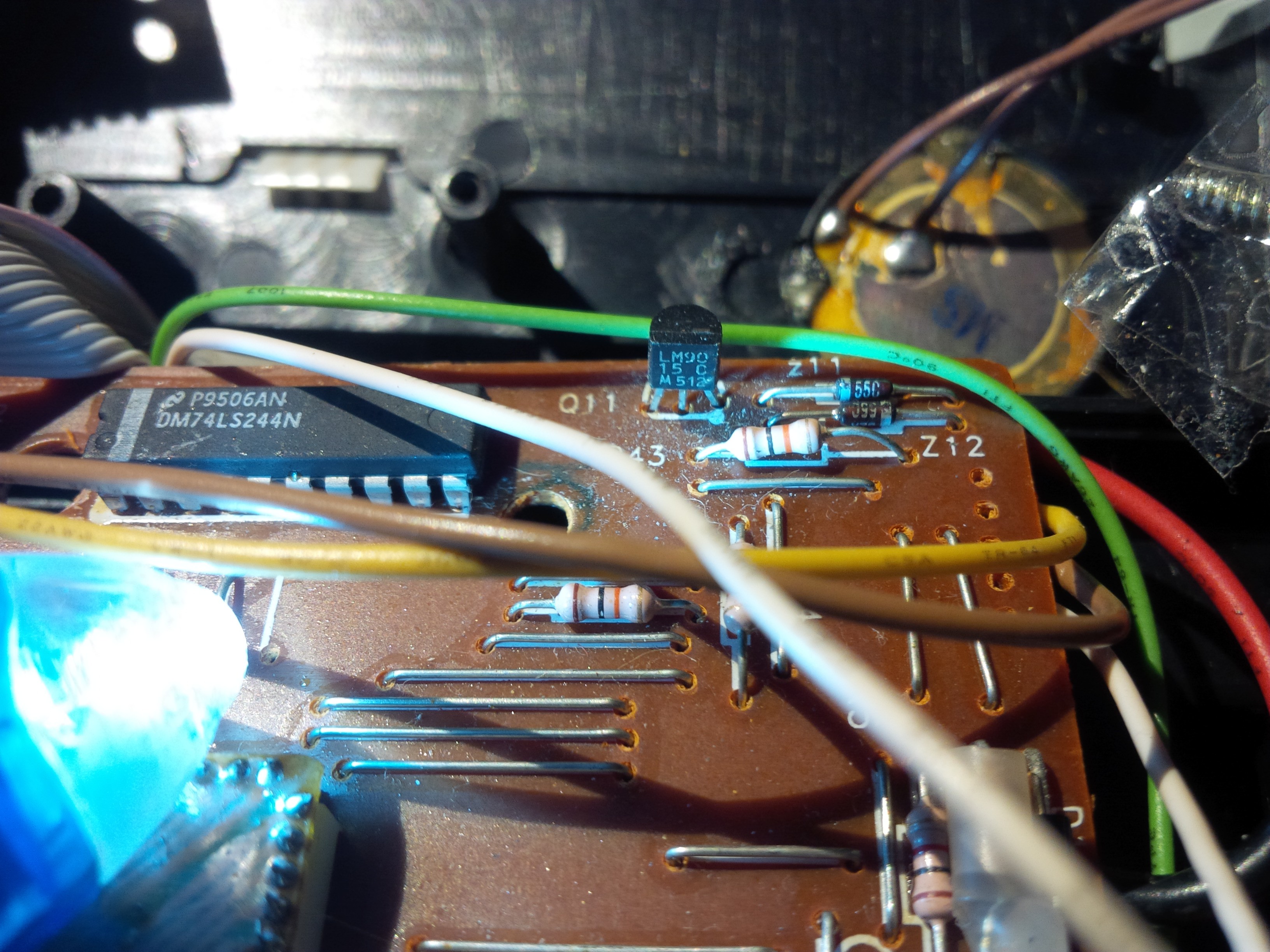 So there are only 8+1 bits in the OUT direction and a single bit in the IN direction. The latter is used to tell if a printer is connected and ready.
As I have found out, it is also used for PC communication: Using the 8 data output bits, the notebook selects, which bit of the incoming byte it wants to be set on Pin 11. So I guess the PC-Link cable contains an 8-bit "AND" IC.
But enough chatter: Here is the list of missing parts for the printer port:


Component ID
Markings
Description
<IC>
P9506AN / DM74LS244N

74LS244N Octal Buffer
<Connector>
Ribbon cable to D-SUB 25
Ribbon 1-9 to Pin 1-9
Ribbon 10 to Pin 11
Ribbon 11 to Pins 18...25 and Shield
(where Ribbon 1 is near C93)
C12
403
40 nF capacitor
C93
222 AEC
2.2 nF capacitor

R35, R41, R42, R43, R44
brown black orange
10k resistors
Q10
LM90 /  14C / M[otorola] 521
NPN transistor
Q11
LM90 / 15 C / M[otorola] 512
PNP transistor
Please let me know if you find any mistakes. Also, drop me a line if you managed to pull off the upgrade procedure. I'd love to hear about it!
Happy upgrading!