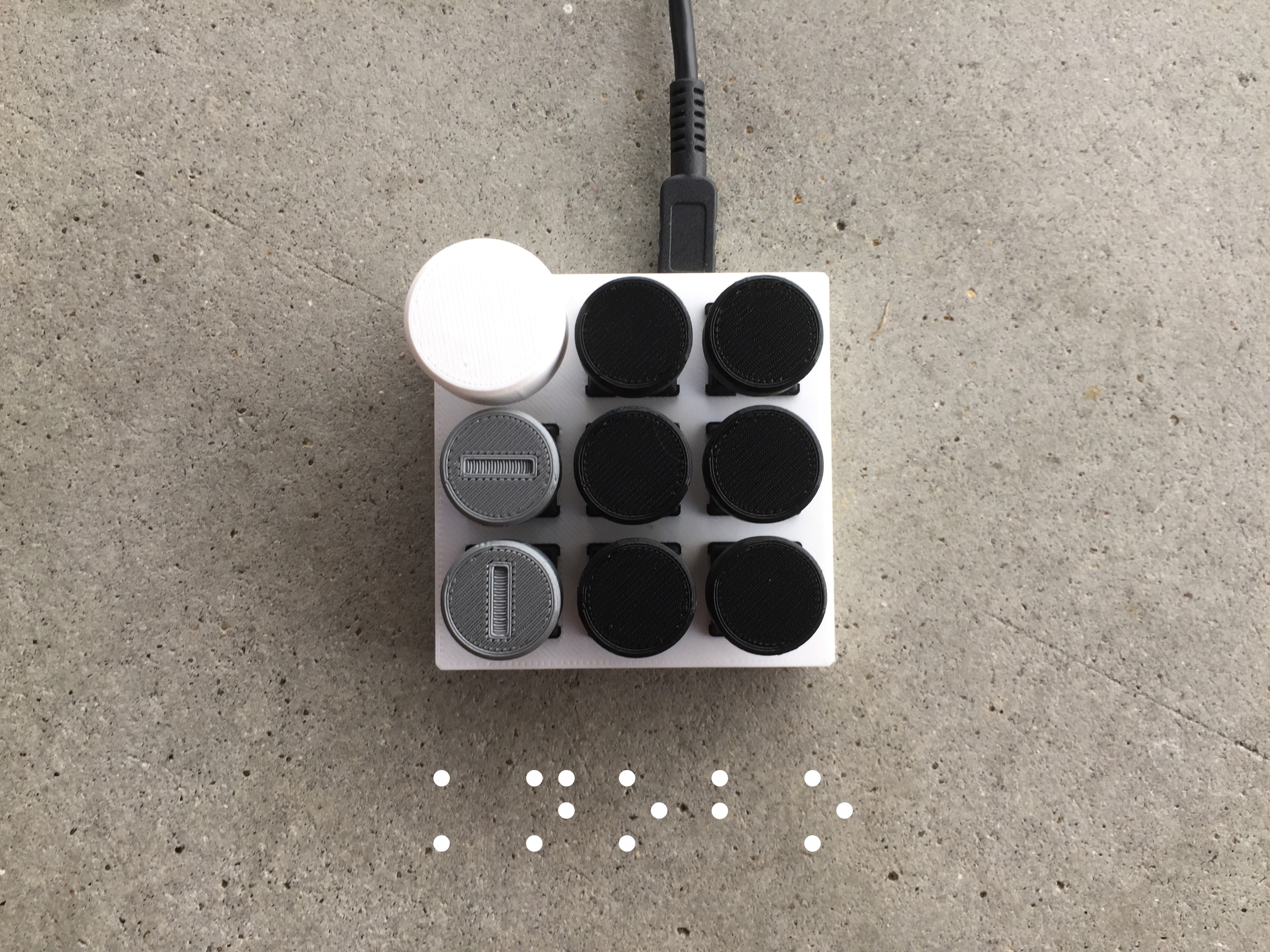 I started the Knobo project a little bit over a year ago. Since then, it has went through several iterations and received many positive feedbacks.
However, I always thought that there is more potential to this project than just sending out keyboard shortcuts, so this summer, I transformed Knobo into something more impactful: An intuitive and compact HID device for the visually impaired.
The full documentation will be posted tomorrow, as well as a more detailed build instruction.