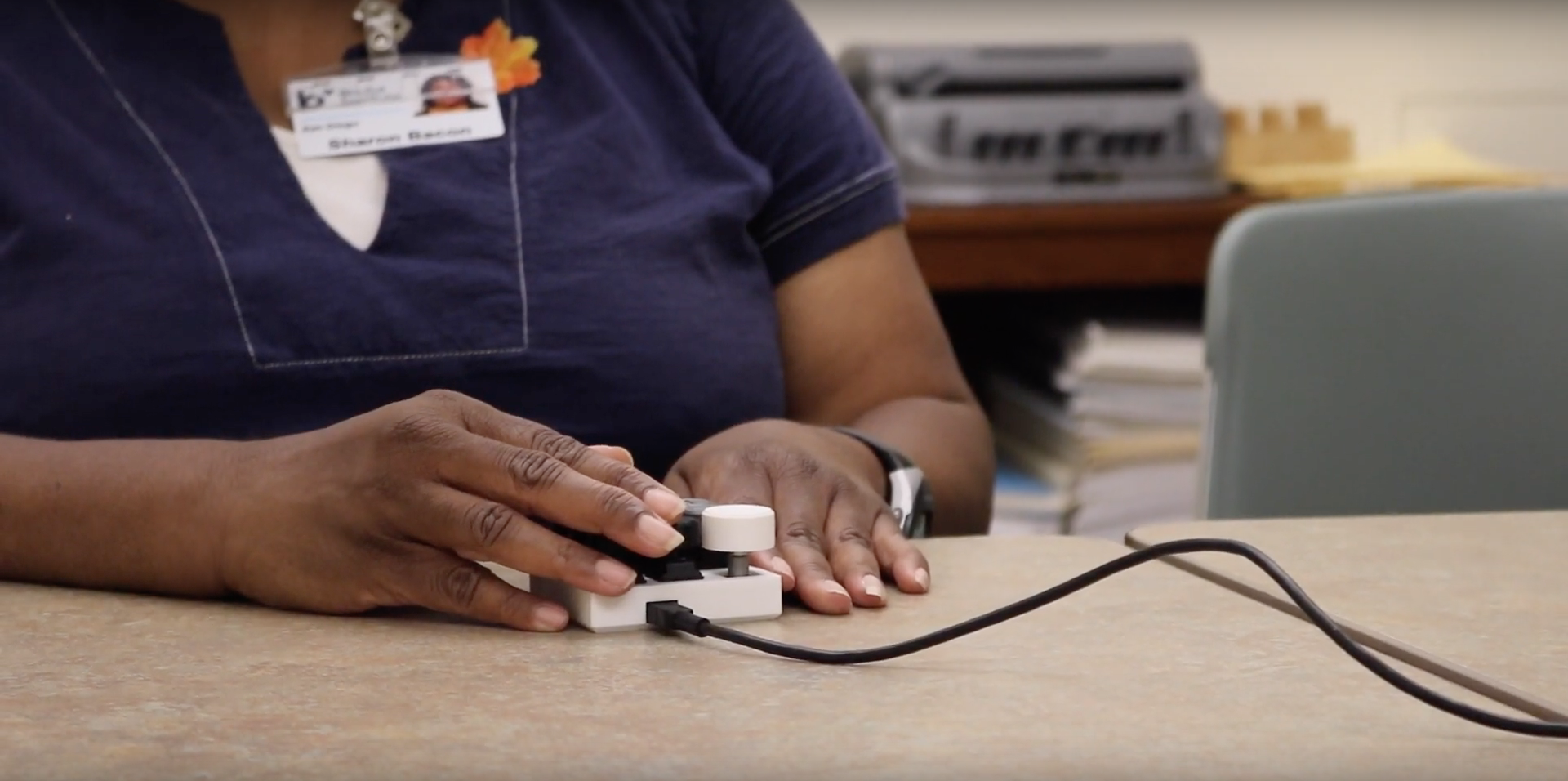 Here are some of the feedbacks we got from Sharon, a visually impaired Braille instructor at the San Diego Braille Institute.

What she likes about Knobo:
Much more compact and portable than traditional braille writers
Very simple and intuitive, she was able to start typing right away
Allows Braille students to get instant feedback on whether or not their braille letter is correct when they are doing homework or the Braille instructor is absent.
Features she hope we can implement:
Punctuations.
Numbers
Capitalize letters
Compatible with Braille embosser.
The video interview with Sharon is coming soon.