It really is amazing that with 300$ you can have your own 3D printer and have decent proof of concept prototypes in a matter of hours.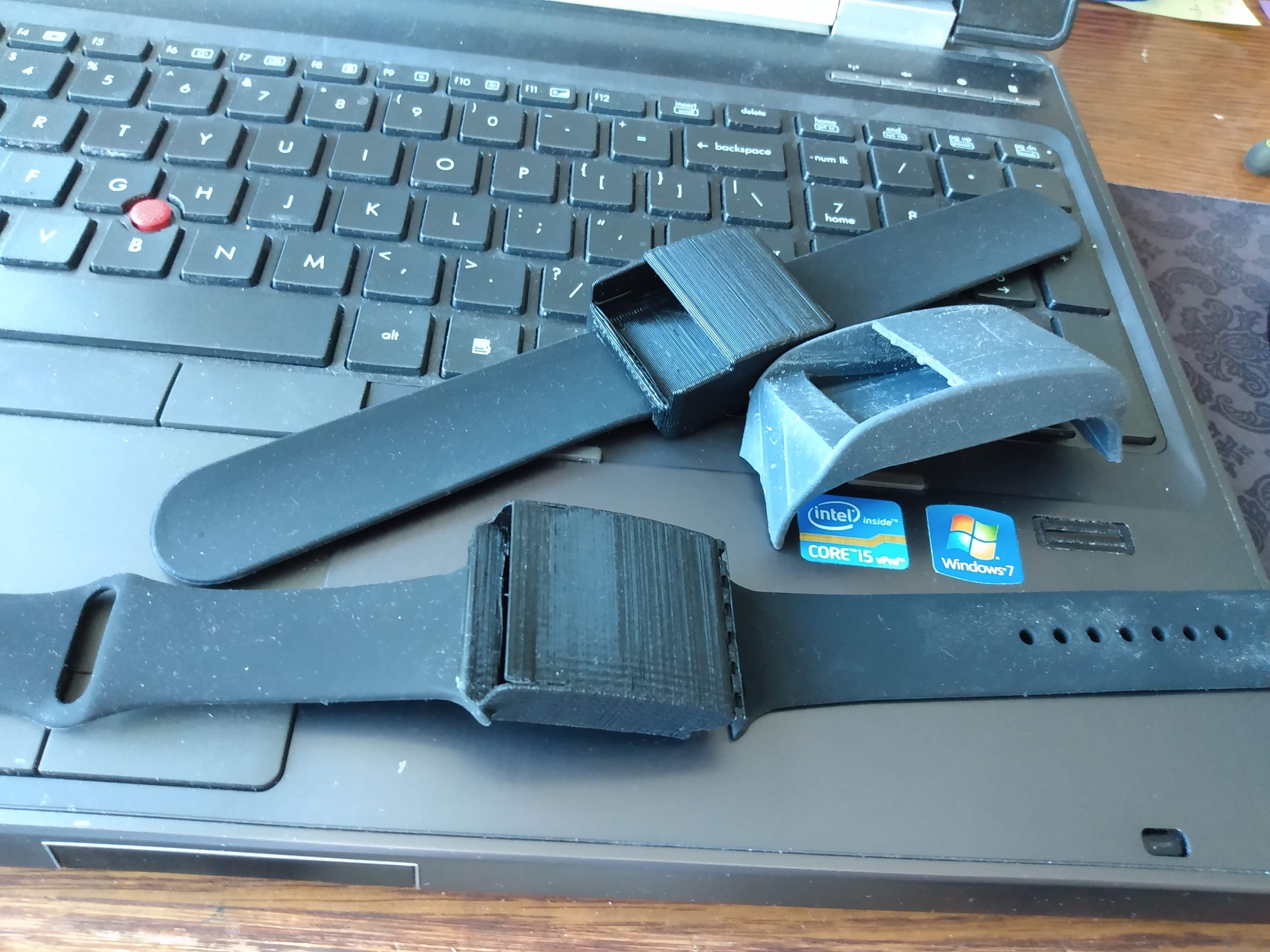 Here are 3 such. the flexible DLP one didn't work out so well but the others let me test out snap bracelet and apple watch bands. Overall I am learning a ton about what make a watch comfortable.
So far I think I have decided that an independent core housing with normal watchbands will be best.
cheaper to manufacture in small quantities. Especially if people want to 3d print one from shapeways.
It has been hard to get the size down due to the mint container size. But I really haven't found a better solution that works as well. 
Once I get my PCB finalized and case finished I'll send it over to shapeways to get out of SLS nylon and Stainless.