All Aboaaaaard!
If you didn't notice. My boards came in. :-)
Aren't they pretty. The thinnest boards Osh Park had and one sided to boot. The test fit of board, battery and mint case all fit perfect. Swell.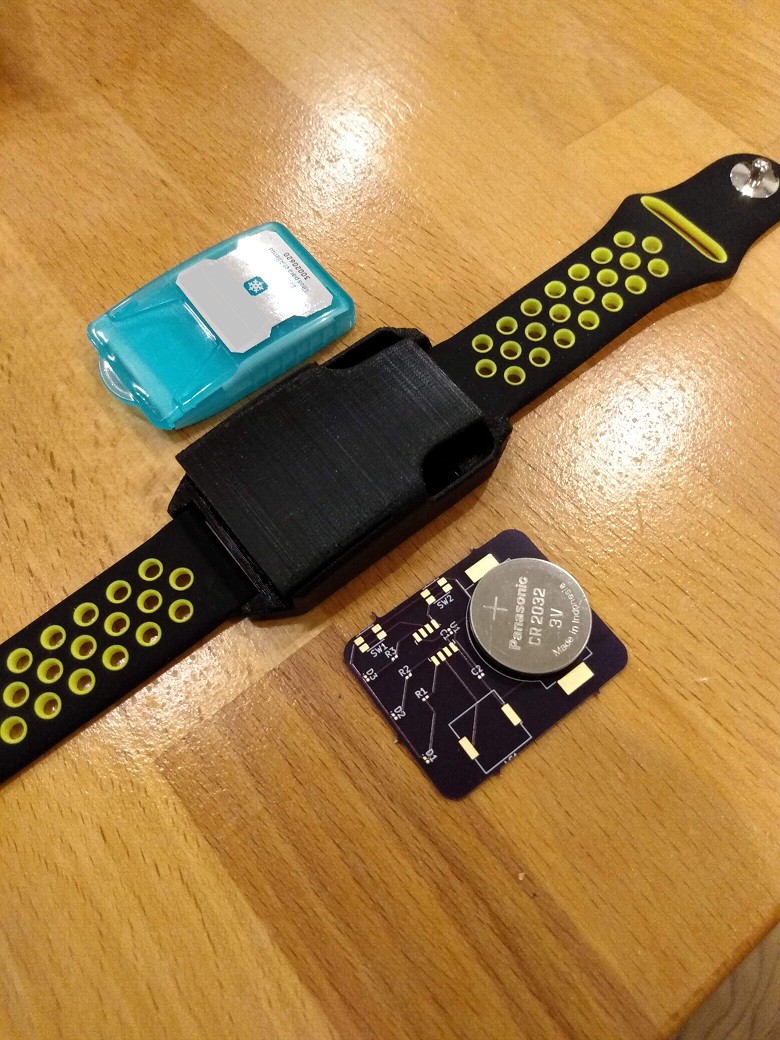 Time to get some past out and get going. I might try a new method of soldering this time around.
I recently got a UV cure glue pen(search for bondic) and I think it would work super well for tacking parts in place before I solder them. Keep em from moving if I try and hand solder instead of reflow.