Building the eye for Wheatley has been a very slow process. I have been busy with a lot of things lately. It took me a while to figure out how I wanted the eye to move and I finally decided, after trying many other things, to use pulleys. I also have springs pushing the eye forward. The best way to move the eye would be for it to pivot around a set point, but there just isn't room.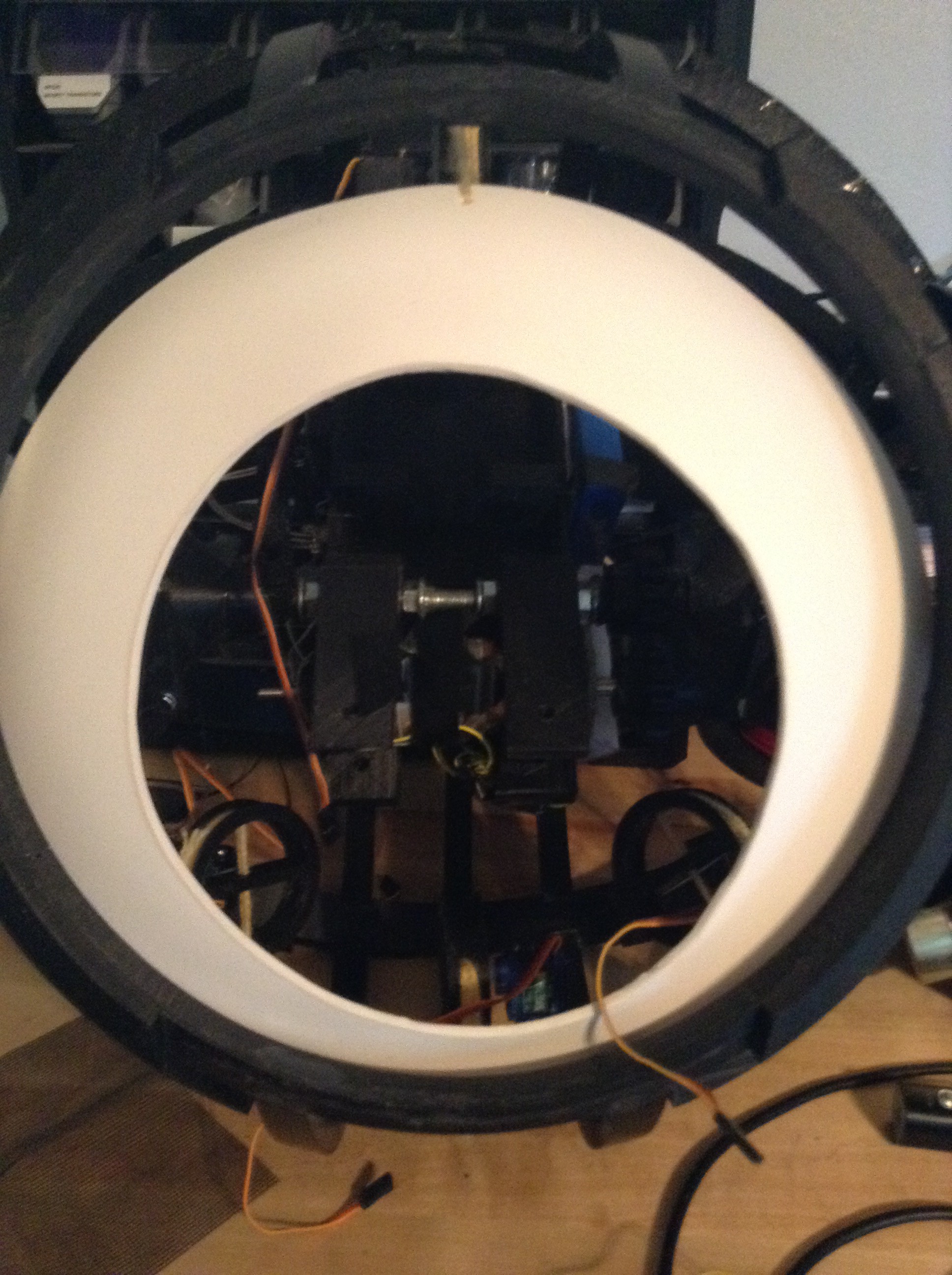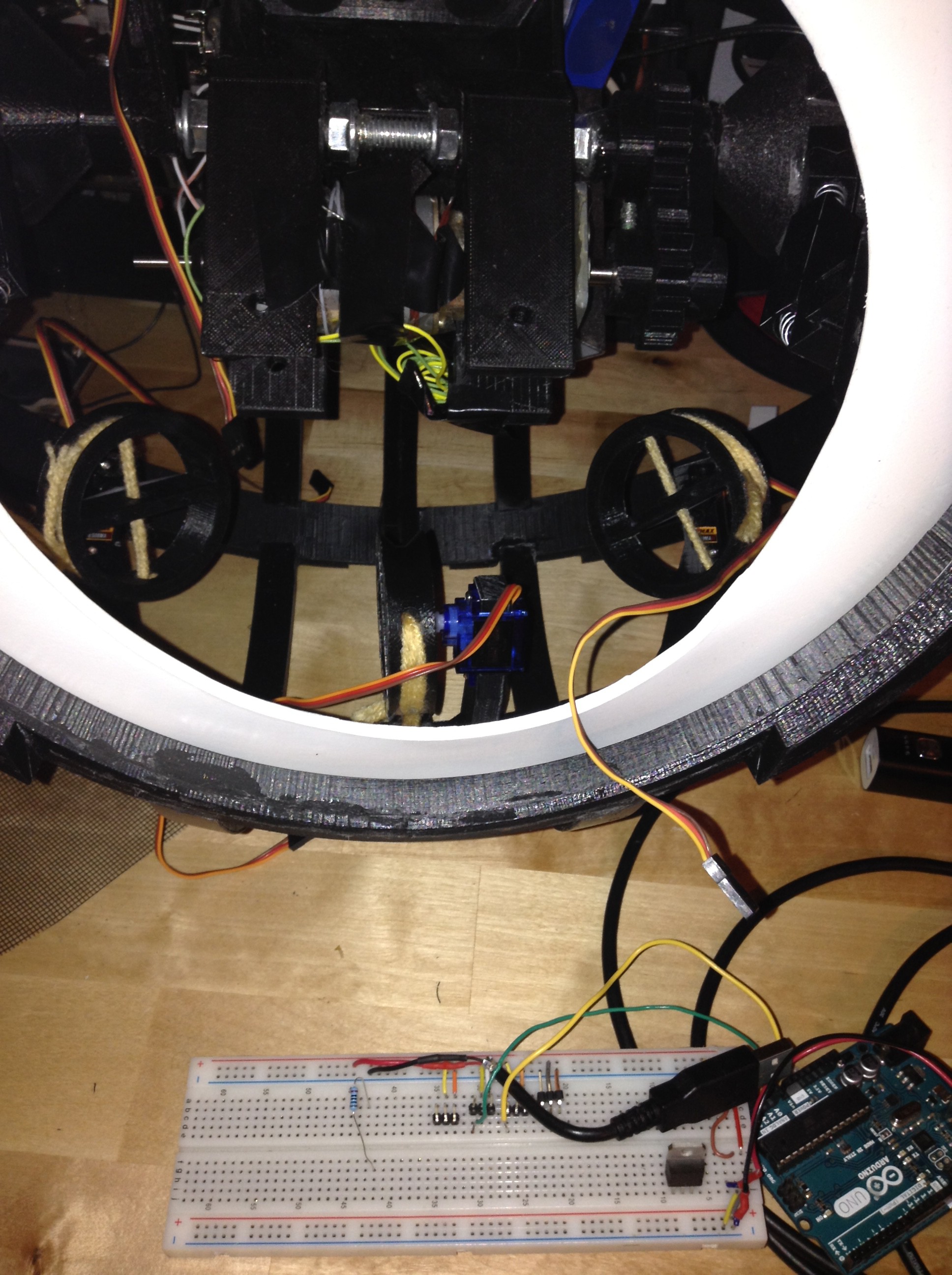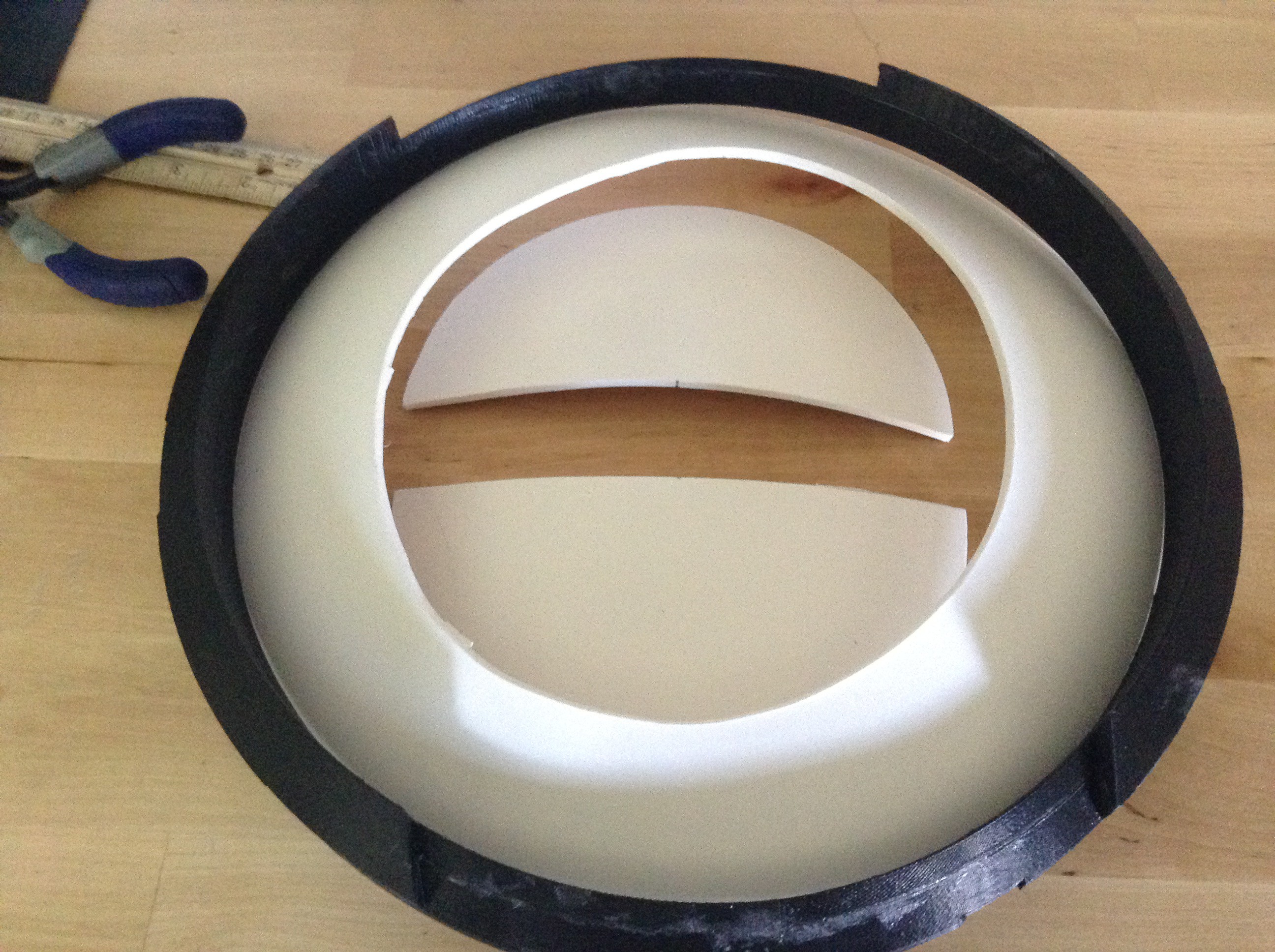 The plastic piece for the eye is made out of foam-PVC board from Home depot. I heated it up with a heat gun, then molded it into shape.

I am still working on getting the eye to move. I got it to move up and down, but I don't have the right servo motors to make it move yet. I will have more time to work on Wheatley in the summer, so hopefully the eye will be done soon. The next thing to do is to attach the eyelids and lights for the eye. After that the only thing left is the skins and programming.