Oh, wow. It took us two years from start to finish, but the display is actually done. 

We've compiled a series of sweet sweet animations and spent a long time perfecting this video. We hope you enjoy it:

Since last time we've hidden the cable chaos. For the initial version of "Fetch" we wanted to use laser cut plywood as a chassis, because it's a very replicable and simple solution. We will look into a making a neater metal finish in the next version, which will be considerably sleeker, for an even cleaner look.
For our own convenience, we also added a few buttons and switches that makes it simpler to show a variety of animations when displaying the project at maker festivals.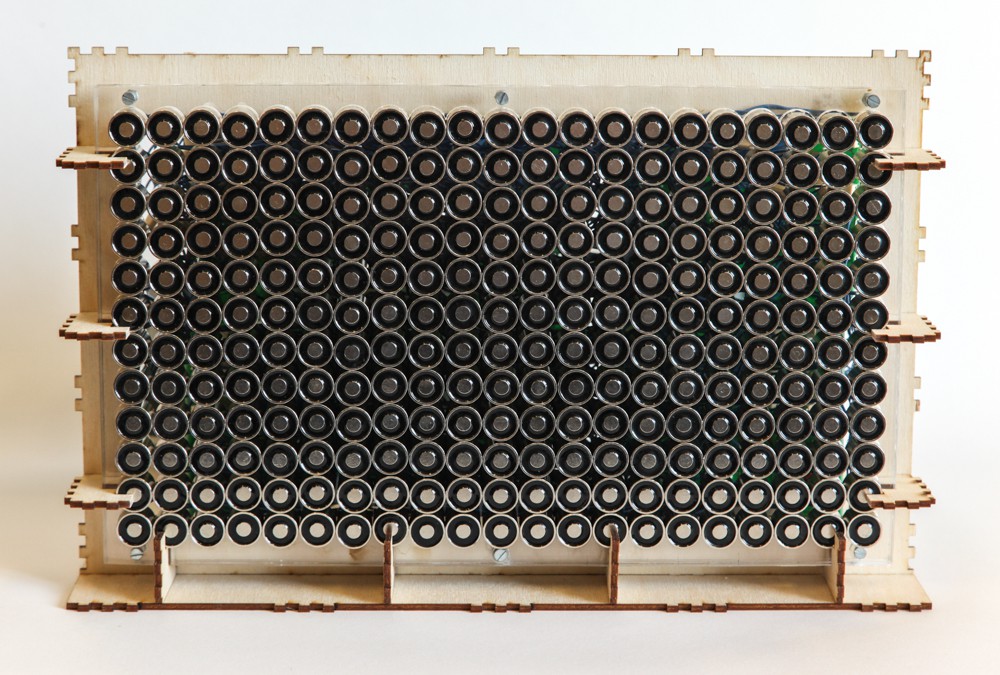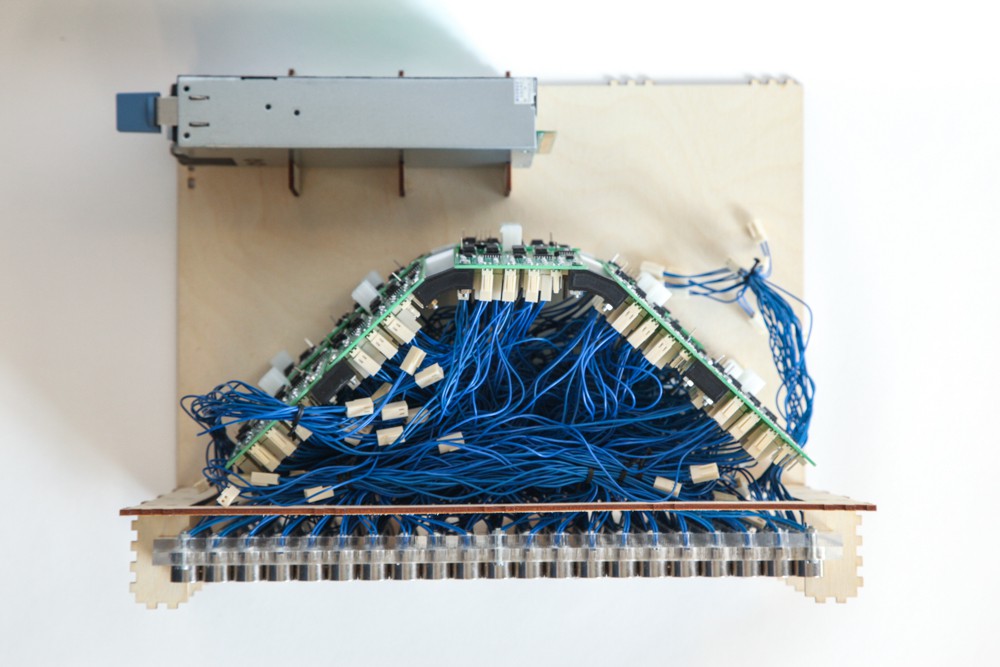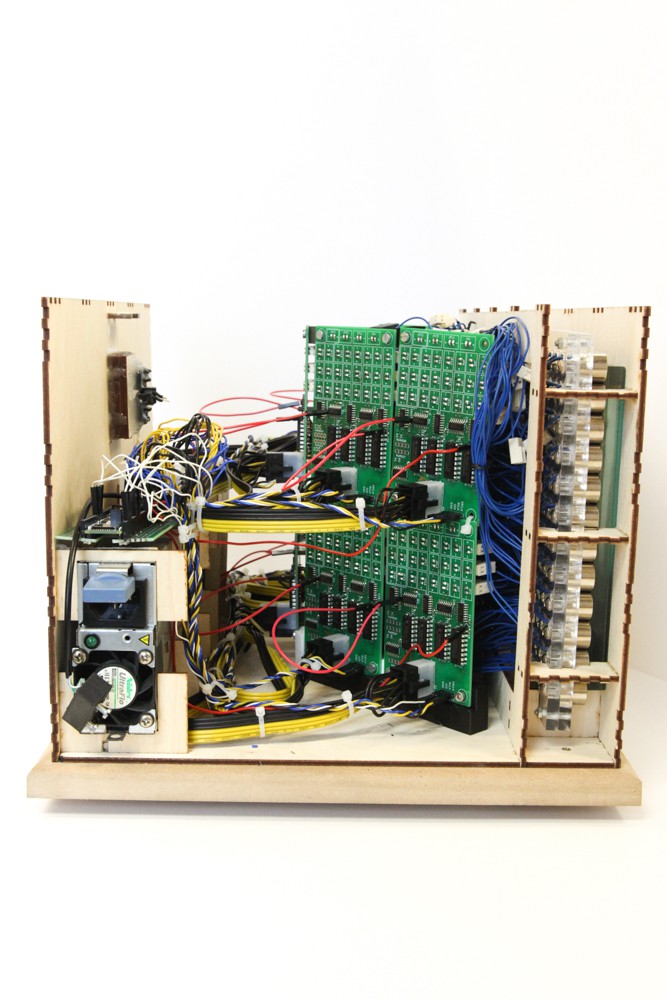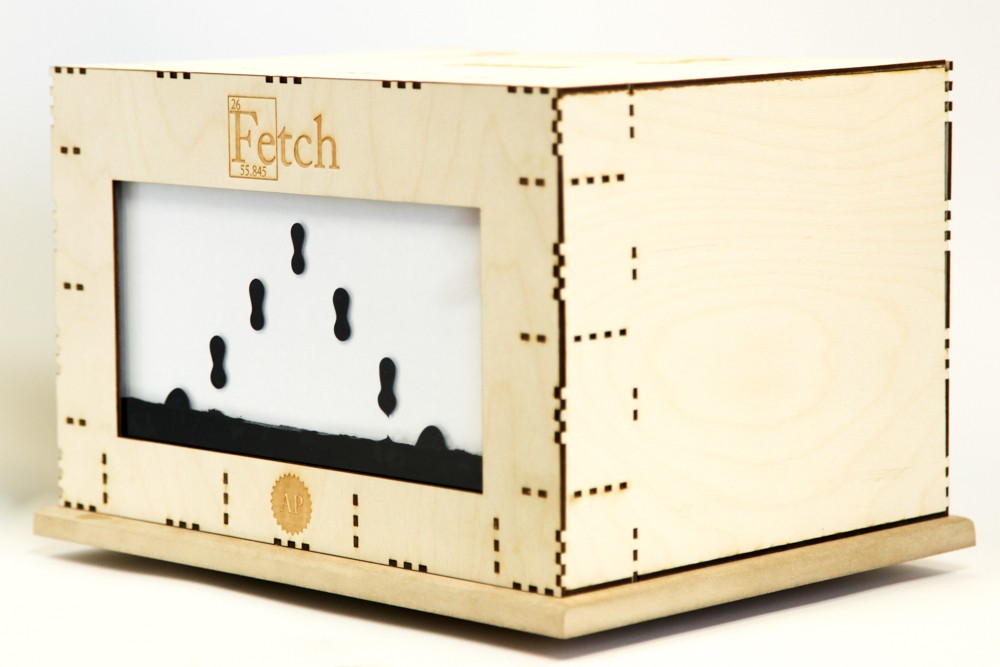 We make the animations in Aseprite, a powerful and free* pixel art editor, and parse them into a format we've found easy to read on the Teensy 3.6 that's at the heart of the platform.
(*As long as you can compile the source code yourself. )
---
Future projects
While Fetch is now complete, we are not done working with ferrofluid, or electronics for that matter. We are currently researching ways of making a "flat screen" version, and even much smaller ferrofluid displays that are cheaper to replicate. We are also working on implementing more software features, like videogames, in the version we've already made. This paragraph marks the end of the project, but not the end of our ferrofluid display endeavours. Stay tuned!