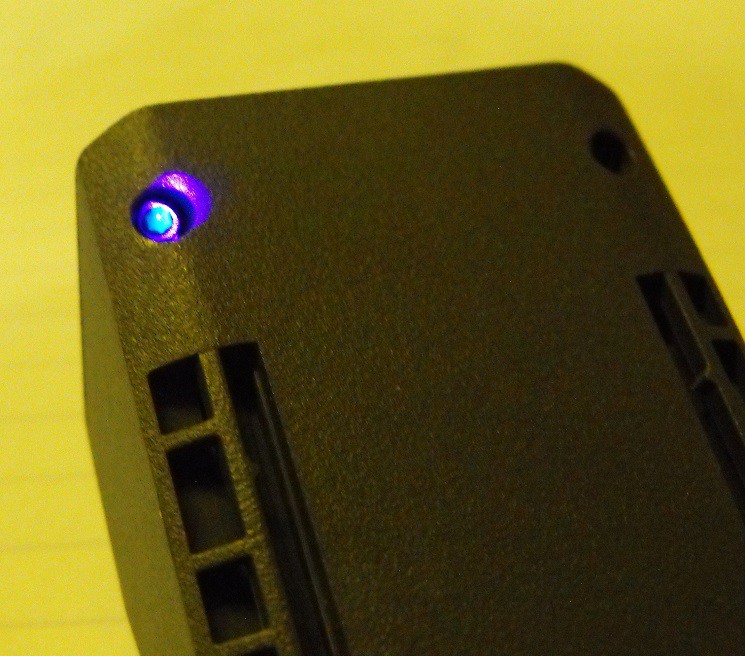 Some of the fasteners have small tamper detection stickers attached to them. I didn't take any photos of the undamaged stickers. The UV glue shown above was the only blob left on my robot when I finally thought to photograph the glue.
The speaker enclosure is held shut with four Torx head fasteners. Two of the fasteners are hidden under the two rubber pads.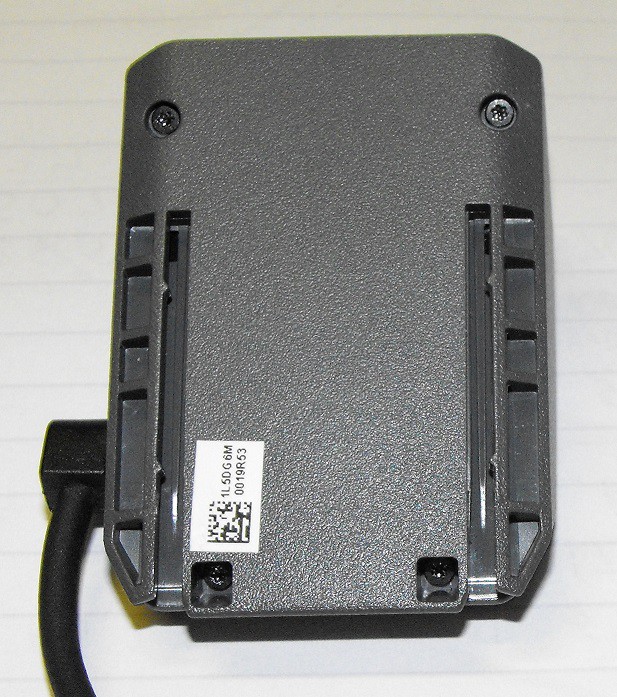 Once the fasteners are removed, the cover still needs a bit of coaxing to remove.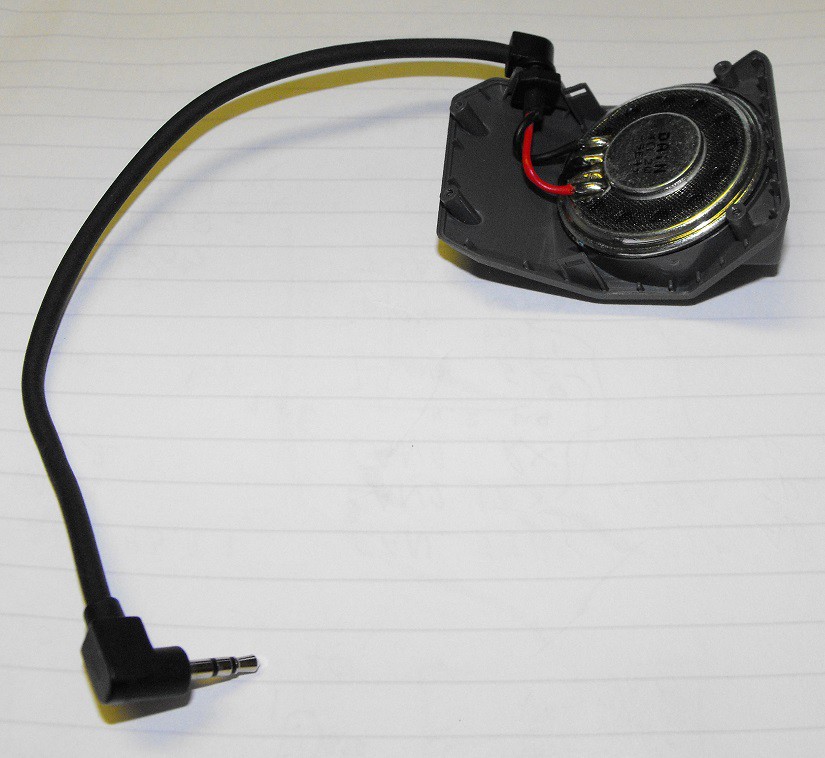 Once the speaker enclosure was opened, I was surprised how light the side of the enclosure with the speaker was. It turned out 57.6% of the speaker modules weight was from the enclosure cover.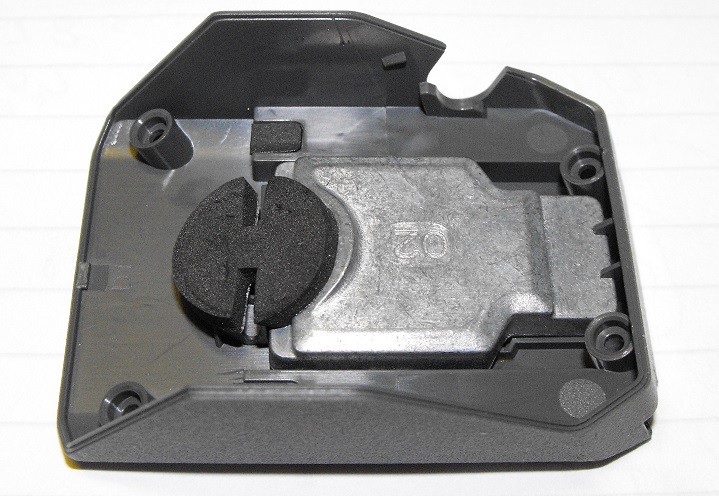 The cover has a piece of metal (zinc?) which made the module heavier than needed from just the electronics. The piece with the metal weighed 27.70g of the total module weight of 48.05g. (Weighed to the nearest 0.05g.)
I'm not sure if the weight is just to make the speaker feel more substantial or if the weight is used to balance the gimbal. The weight likely effects the quality of the sound. The weight could be used to improve the way the enclosure resonates.
Below is the 4 Ohm speaker removed from the enclosure.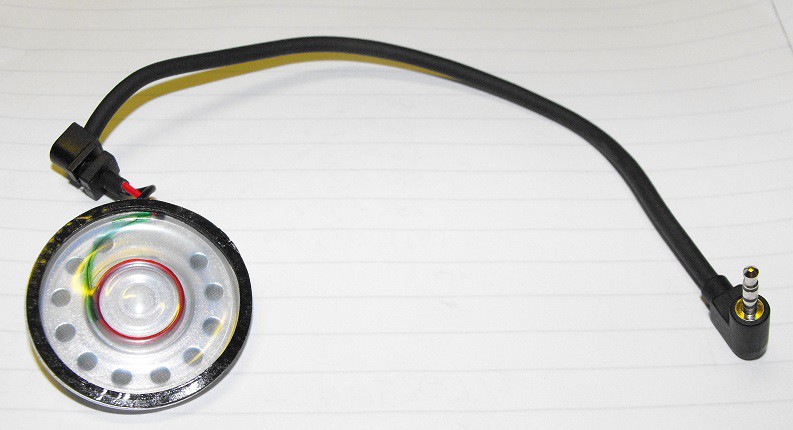 The speaker is electrically connected to the tip and ring of the tip/ring/sleeve connector. The speaker is held in place with some double sided tape.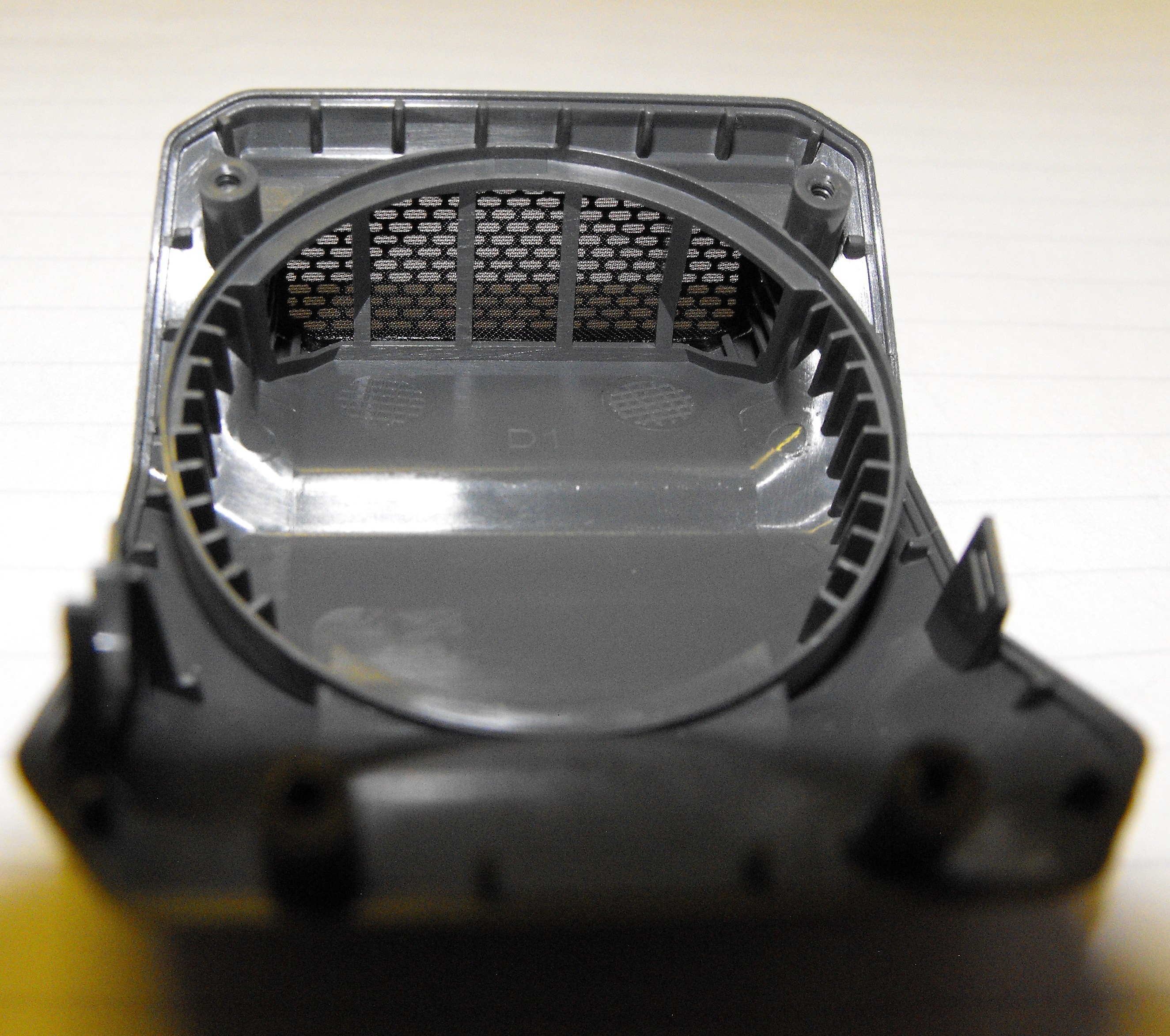 The front grill is also held in place with double sided tape.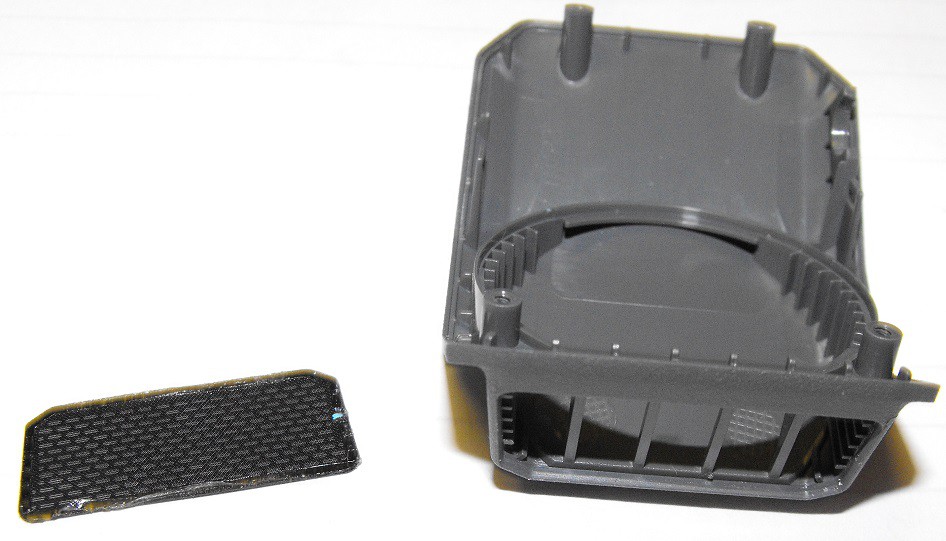 While these parts are clearly not intended to be opened, I was able to reassemble the speaker module without doing any noticeable damage (other than the missing UV glue).
I imagine the Intelligent Controller is capable of producing stereo sound. Hopefully DJI will make it possible to use the Intelligent Controller to produce sounds beyond the mono sound effects presently possible.