I am very committed to bring this project to completion as it directly impacts a field that I hold dear:
health and safety. It is still commonplace to hear technicians and engineers brush off solder fume extraction as a petty problem and say things like "I don't mind the smell" or "I've been doing it for years and I'm still kicking." This needs to change. A personal goal of this project is to put higher quality filtration in the hands of more people. Through the reuse of ewaste, I can make this happen.
Large high performance centrifugal fans are not cheap by any stretch and this project would be impossible to keep affordable if I specced out a new fan. Without the lavish implementation of the IBM Vectored Cooling system in ludicrously expensive bank servers, this project would not have been possible. This is a hats off to the IBM engineers who specced out top-tier centrifugal fans to cool early 2000s POWER chips.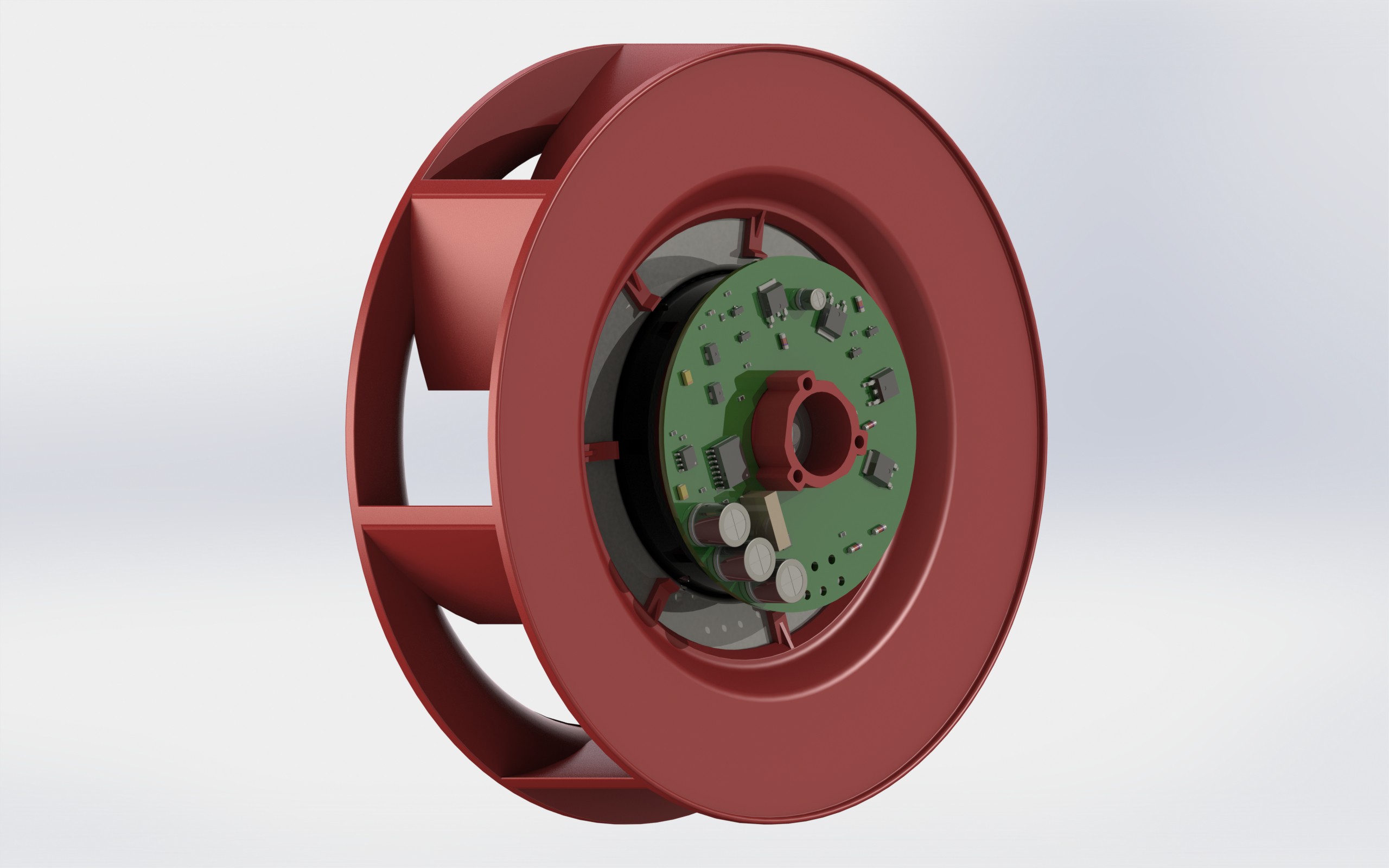 Unlike inexpensive fume extractors, this fume extractor doesn't use any run-of-the-mill PC fan. It's based on a 175mm x 69 mm,  110w ~500CFM backwards-curved blade centrifugal fan with loads of static pressure and a similar model retails for ~$160 on digikey and $180 on AlliedElec. Here is a datasheet directly from ebm papst. This fan is no slouch and is easily comparable with fans used in the commonplace Hakko and Pace units. Depending on the model, this unit even exceeds the specs of some professional fume extraction units.
How else does this differ from other DIY solutions? For one, the filter. This unit uses legitimate off-the-shelf dedicated HEPA and activated carbon based filtering material. The filter is user serviceable and can be refreshed with filtering material that can be purchased from big-box stores and large retailers.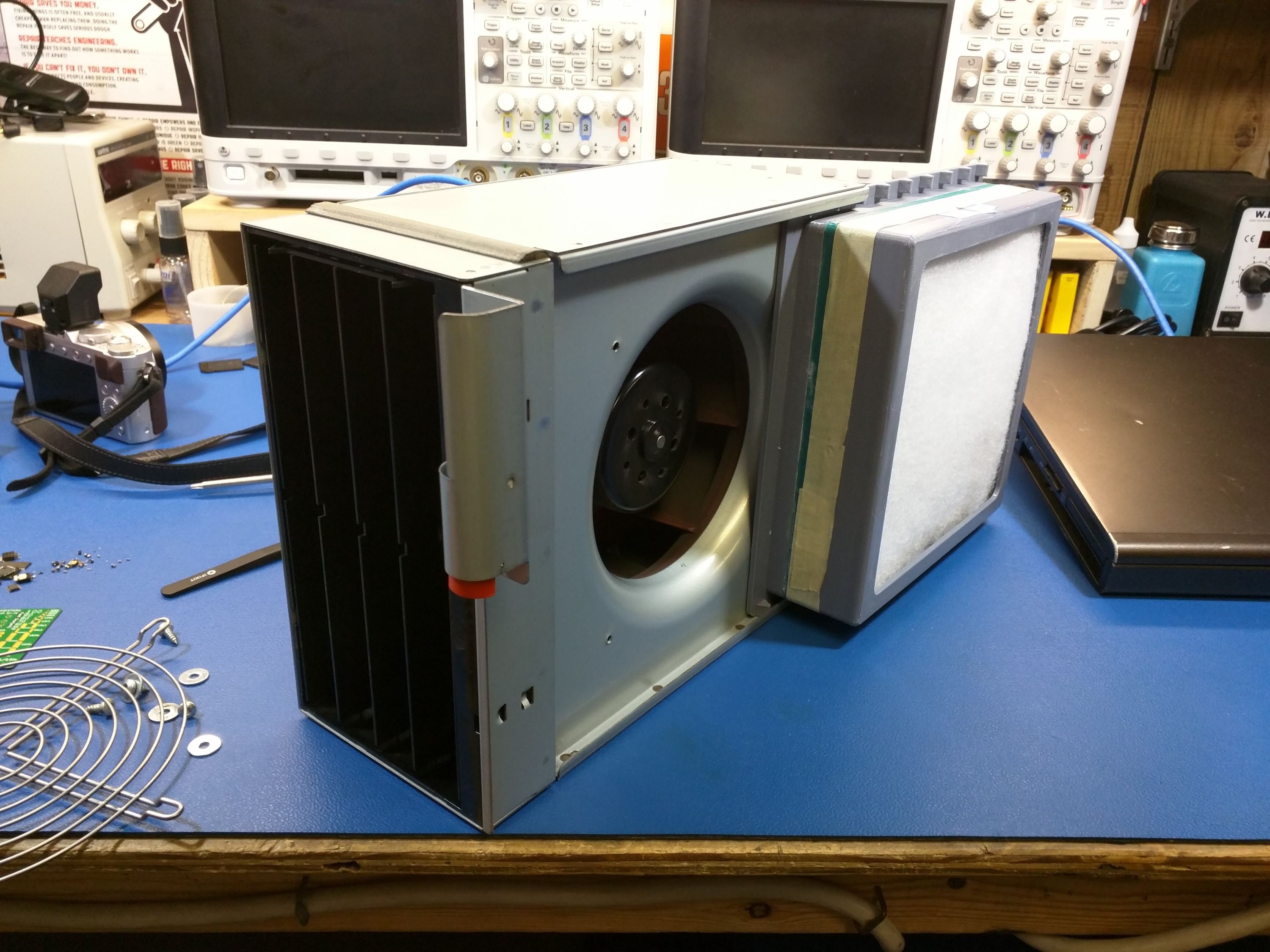 What also sets this extractor apart is the fact that this unit runs off drill batteries. I am designing adapters for the Dewalt, Milwakee, and Makita system, and will expand compatibility based on demand. I aim to replicate the performance of professional extractors like the Hakko fa-430, Pace Evac 200 and various alternatives with this fume extractor.
As with any health related product, research and testing are a major challenge. I want to make sure I am sourcing the correct and appropriate filtration material for the end user to maximize extraction efficacy. I believe I have the right basis for the design, and the material I have selected looks to be promising and near identical to the professional filtration materials, but it would be ideal to have tested and or simulated proof.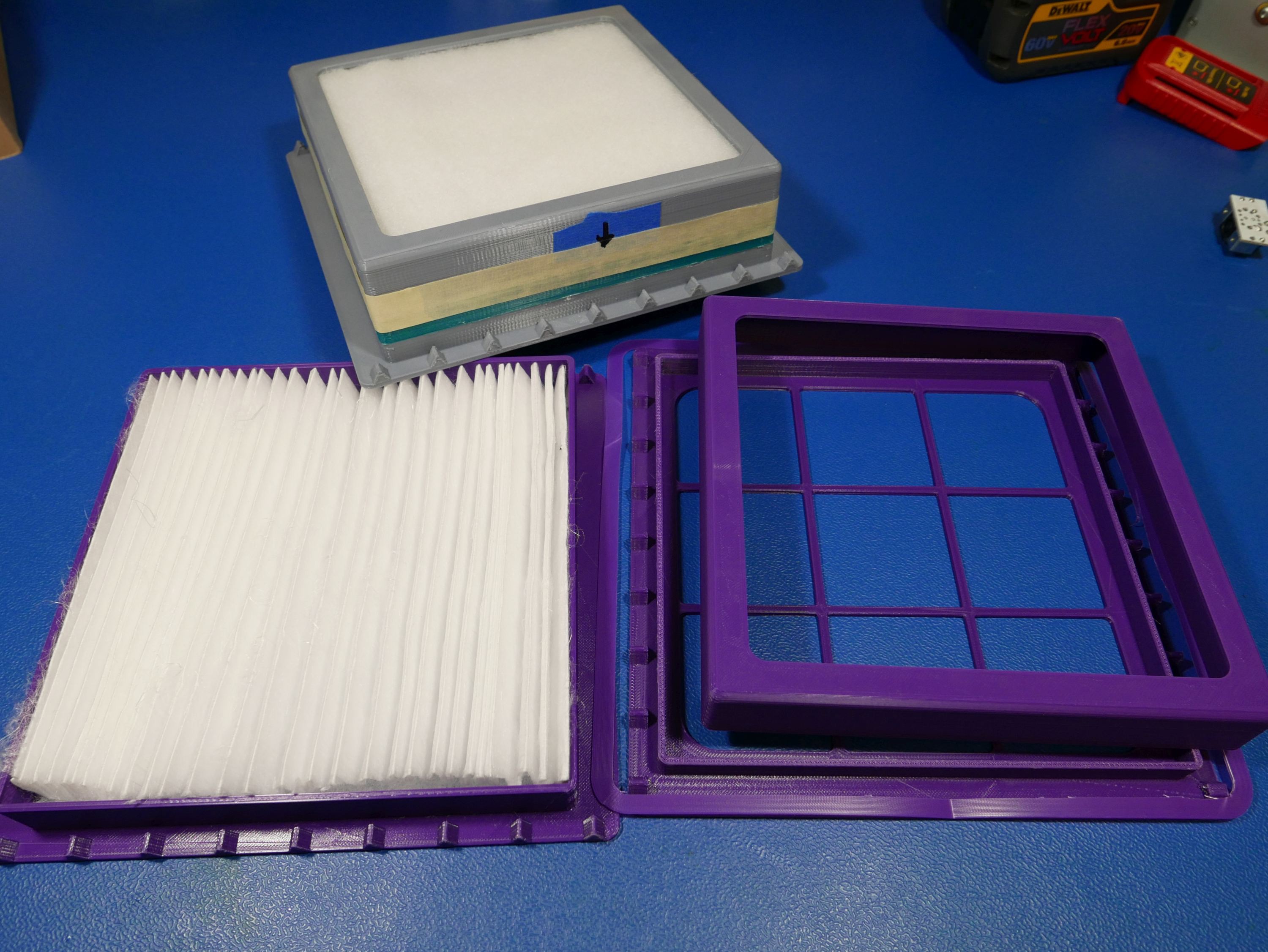 Since this product is so heavily dependent on ewaste (I am even reusing a dell laptop power port cable) I am open sourcing the entire thing. I'm still working on the PCB design revisions, so those won't be posted until later on.
The financials for each unit have not been solidified, as I am still in the process of acquiring new old stock and ewaste fans and I don't want the pricing on these to skyrocket before I acquire enough supply, but I expect to reach a price point of 1/4 to 1/5 the price of professional solutions.
The highlight for this project, for me, is the fact that I am using ewaste recyclers that inventory old computer parts, as primary source suppliers. I can't get over that.
If you like where this project is going, and want to see me literally take trash to treasure, follow this project!