I severely under anticipated how great the server fan was. Traditionally, I would use a conventional axial fan to blow away smoke when soldering. This would leave my work bench a mess on the leeward size of the fan, and all my drawings and papers would scatter all over the floor. Since this is a centrifugal fan, the air is expelled in a 90 degree fashion, and I could easily repair a camera beside my solder work setup with little to no disturbance to even the camera screws on the table.
Originally, I cut off the quick release handle from the unit because it stuck out from the body and at first seemed unsightly. After making a filter tray mockup that protrudes out of the face of the fan, I wanted a better way to grab the fan, so I purchased a few more new old stock fans. I slid in my makeshift filter and the handle felt proper. It seemed to be in just the right place and helped with the positioning of the fan on the desk. I honestly thought I'd have to cut off every handle on each extractor but it turned out to be a saving grace. I was picking at straws to find a problem with the fan and honestly, the only negative has been the black front fan air baffle. This was designed to blow around in the path of the air. That air baffle rattles and vibrates a lot with a rather annoying tone and doesn't seem to provide any benefit. It is easily removed with a gentle pry from a screwdriver, so the problem was easily mitigated.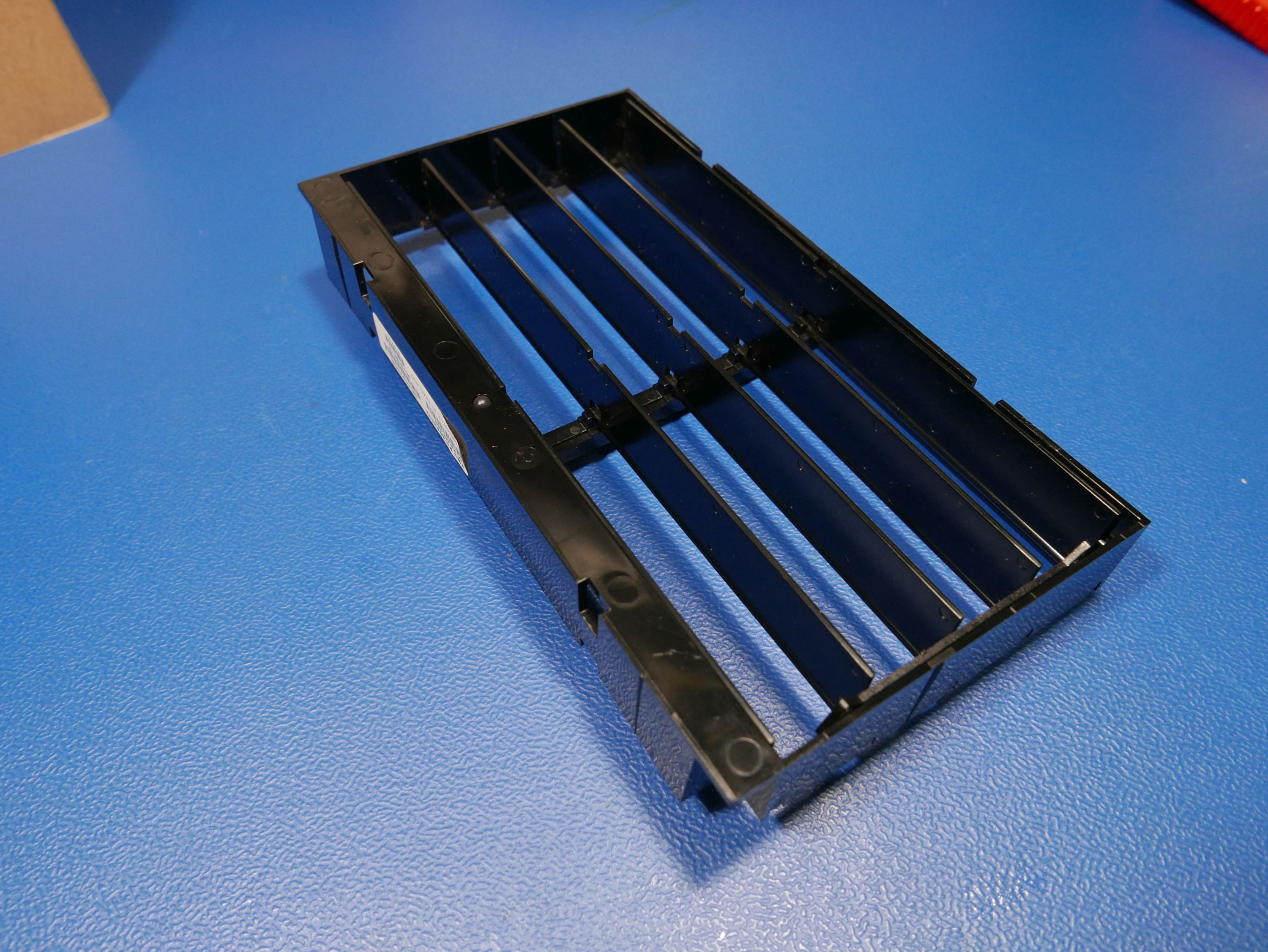 I make no attempt to hide that I am a knob aficionado. Dave Jones is right: the more knobs the better. I hate a cheap knob. I hate an undersized knob. I hate an oversized knob. The variable speed knob had to be the right size, the right thickness and have the right feel. I found that a 1.25in diameter .25in thick parallel knurled knob was the proper choice for this unit. Granted, this is a personal want and a smaller more affordable knob will probably be chosen for the final production design, but I was surprised with how proper it felt in the hand.